Sponsored by Flatiron Books.
The highly anticipated sequel to Melissa Albert's beloved, New York Times bestselling debut The Hazel Wood! In The Night Country, Alice Proserpine dives back into a menacing, mesmerizing world of dark fairy tales and hidden doors. Follow her and Ellery Finch as they learn The Hazel Wood was just the beginning, and that worlds die not with a whimper, but a bang.
Mappy Honday! We are so close to finishing 2019, which is good, because the news cupboards are bare. Everyone is busy getting ready for the holidays and taking vacations, so there's not a whole lot of exciting book news going on right now. I have searched high and low, and found you a few things, at least, and of course there's a cat picture. Priorities, etc.
Unrelated: Have you seen Knives Out yet? I go to the movies once a year, maybe longer, and I can't remember the last time I enjoyed a film in the theater. But this was a delight, especially for a big Agatha Christie fan. Be sure to check it out!
Whatever it is you're doing this week, I hope you have something good to read. Please enjoy the rest of your week, and remember to be excellent to each other! I'll see you again on Thursday. – xoxo, Liberty
Here's Monday's trivia question: What is the subtitle of Mary Shelley's Frankenstein? (Scroll to the bottom for the answer.)
Deals, Reels, and Squeals!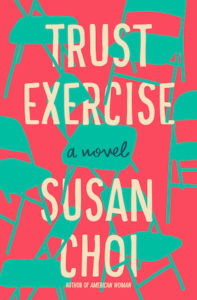 Trust Exercise, Susan Choi's 2019 National Book Award-winning novel, is being made into a film.
Here's the first peek at Kerry Washington and Reese Witherspoon in Hulu's adaptation of Celeste Ng's Little Fires Everywhere.
And here's the first look at To All The Boys: P.S. I Still Love You, coming to Netflix in February.
Neal Shusterman's Game Changer is being adapted for Netflix.
Jennifer Weiner shared the cover of her new novel, Big Summer, coming in the summer of 2020.
Danielle Evans announced a two-book deal with Riverhead.
Rick Riordan is in discussions with Disney about adapting Percy Jackson.
Paste has the exclusive first look at This Is My America by Kim Johnson.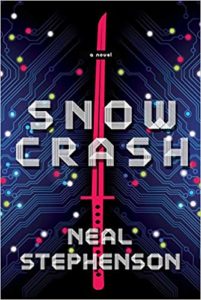 Neal Stephenson's Snow Crash is being adapted for HBO.
Tomie dePaola's Strega Nona is being adapted into a film.
Kathy Hepinstall's The Book of Polly is being made into a feature titled The Life of Polly.
The 1984 National Book Award finalist Tapping the Source by Kem Nunn is also being adapted.
Book Riot Recommends 
At Book Riot, I work on the New Books! email, the All the Books! podcast about new releases, and the Book Riot Insiders New Release Index. I am very fortunate to get to read a lot of upcoming titles, and learn about a lot of upcoming titles, and I'm delighted to share a couple with you each week so you can add them to your TBR!
Excited to read:
The Revolution According to Raymundo Mata by Gina Apostol (Soho Press, August 4, 2020)
GRABBY HANDS. I looooooved Apostol's last novel, Insurrecto, so I am very excited to hear that we are going to get our hands on this Philippine National Book Award–winning novel. It's about a visually impaired member of an anti-Spanish Philippine revolutionary society, told in the form of a memoir. It involves him and the unfinished third novel of José Rizal, a real historical figure, who is considered the revolutionary father of Philippine independence. Rizal was executed by the Spanish for his revolutionary activities.
What I'm reading this week: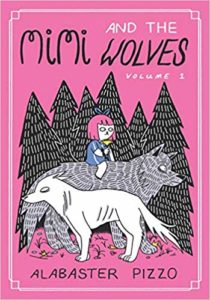 Mimi And The Wolves – Volume One by Alabaster Pizzo
The Vanishing Half by Brit Bennett
The Unidentified: Mythical Monsters, Alien Encounters, and Our Obsession with the Unexplained by Colin Dickey
Know My Name by Chanel Miller
A Burning: A Novel by Megha Majumdar
Pun of the week: 
I accidentally handed my friend a glue stick instead of a chapstick. She still isn't talking to me.
Here's a kitten cat picture: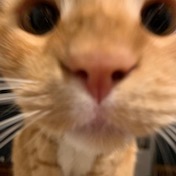 Zevon says, "HELLO, GOOB MORNING."
And this is funny.
It's funny because it's true.
Trivia answer: The Modern Prometheus.
You made it to the bottom! Thanks for reading! – xo, L