Sponsored by Read Harder Journal, a reading log brought to you by Book Riot
Created by Book Riot, this smartly designed reading log consists of entry pages to record stats, impressions, and reviews of each book you read, and is a GREAT GIFT for readers this holiday season. Evenly interspersed among these entry pages are 12 challenges inspired by Book Riot's annual Read Harder initiative, which began in 2015 to encourage readers to pick up passed-over books, try out new genres, and choose titles from a wider range of voices and perspectives. Indulge your inner book nerd and read a book about books, get a new perspective on current events by reading a book written by an immigrant, find a hidden gem by reading a book published by an independent press, and so much more. Each challenge includes an inspiring quotation, an explanation of why the challenge will prove to be rewarding, and five book recommendations that fulfill the challenge. Get one for yourself or for the readers in your life at bookriot.com/readharderjournal
Welcome to In The Club, a newsletter of resources to keep your book group well-met, well-read, and well-fed. We've only got two more newsletters together in 2019 and that is just bonkers, isn't it? I want to chat with you about a book club challenge this week, and also share this meme with you because I am shamelessly obsessed with a tiny green creature from a show I've never seen.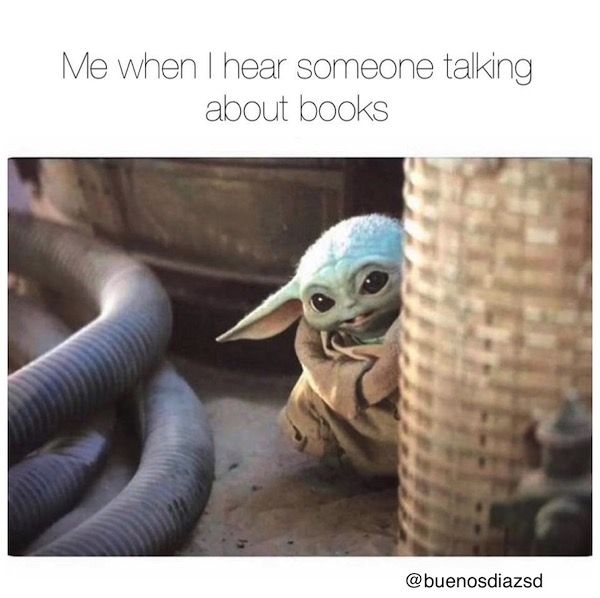 Now that I've recovered from my laughing fit, to the club!!
---
Persist! 
Today is the first "meeting" of our latest installment of Persist, our feminist book club run entirely on Instagram! If you don't get to join today, stop by next week. Here's a lil' reminder of the schedule, and remember: ya girl is hosting.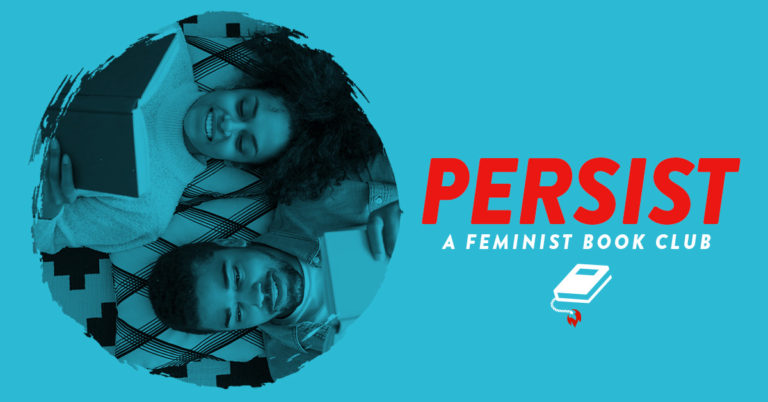 Reading Harder
We recently announced the list of tasks for the 2020 Read Harder Challenge! I shared some reflections from the 2019 challenge as well as advice for approaching the 2020 challenge here, looking like a budget Masterpiece Theater host in my giant fuzzy robe and my velvet wingback chair.
I thought I'd use one of the last In the Club newsletters of 2019 to officially invite you to the challenge! Though you certainly don't have to dedicate 100% of your book club reading to accomplishing the challenge (I mean… props to you if you do), consider using a few of the individual tasks when selecting your club picks. Here are a few quick recs!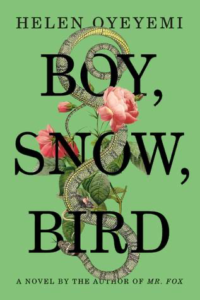 Task #2: Read a retelling of a classic of the canon, fairytale, or myth by an author of color
You've heard me rave about Helen Oyeyemi's Gingerbread, a book that's way harder to describe that it should be and that plays on the stories of gingerbread we know from classic tales. This is a thing Oyeyemi is so great at: taking a story you know, melting it down, and molding it into a new, mind-bendy piece of art. That's precisely what she does in Boy, Snow, Bird, a reimagining of what you know as Snow White. Get ready to talk race, vanity, and family secrets.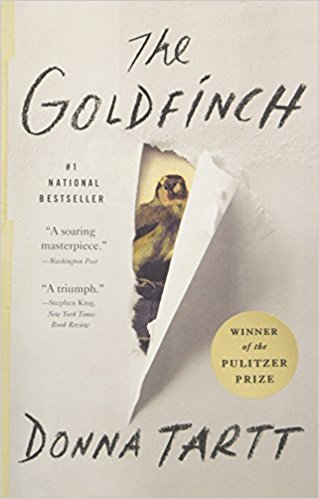 Task #16: Read a doorstopper (over 500 pages) published after 1950, written by a woman
If you've ever wondered whether it's possible to recommend books you despise, it is. And now let me tell you why you should read Donna Tartt's The Goldfinch. It's about a young New Yorker who loses his mother in a tragic accident that he miraculously survives. He's grieving when he's taken in by the super wealthy family of a friend, and thus gets pulled into an underworld of art and money. This brick comes in at 700+ pages and is one of those reads that people seem to either love or hate, the perfect type of read for meaty, juicy book club talk. I wanted to throw it at a wall when I was done, but I also see why a lot of people like it. Go! Read! Discuss!
Task #17: Read a sci-fi/fantasy novella (under 120 pages)
I'm cheating here, don't at me: my suggestion here is over 120 pages (176) but I can't not recommend it! Please, please read The Deep by Rivers Solomon, Daveed Diggs, William Hutson and Jonathan Snipes, a novella inspired by a song from rap group clipping. (whose members are the latter three of that author list). It's about a water-dwelling people descended from pregnant African women who were thrown overboard from slave ships. They've survived thus far by forgetting their traumatic memories, memories that are held by their historian, Yetu, at great personal cost. The writing, the whole concept, the audiobook narration by Daveed Diggs: it's all good.
Suggestion Section
The Nashville Scene's book club recs come from some of their local musicians.
Calling all book lovers, beer drinkers, and rebels: the Pages to Pints book club in Bemidji, MN invites you to talk about your favorite books over a cold one.
A librarian starts a kid lit-focused book club for seniors to help them connect with their grandkids and other young readers. I love this!
---
Thanks for hanging with me today! Shoot me an email at vanessa@riotnewmedia.com with your burning book club questions or find me on Twitter and the gram @buenosdiazsd. Sign up for the Audiobooks newsletter, get it on the Read Harder podcast, and watch me booktube every Friday too.
Stay bad & bookish, my friends.
Vanessa
More Resources:
– Our Book Group In A Box guide
– List your group on the Book Group Resources page