Sponsored by Read Harder Journal, a reading log brought to you by Book Riot.
Created by Book Riot, this smartly designed reading log consists of entry pages to record stats, impressions, and reviews of each book you read, and is a GREAT GIFT for readers this holiday season. Evenly interspersed among these entry pages are 12 challenges inspired by Book Riot's annual Read Harder initiative, which began in 2015 to encourage readers to pick up passed-over books, try out new genres, and choose titles from a wider range of voices and perspectives. Indulge your inner book nerd and read a book about books, get a new perspective on current events by reading a book written by an immigrant, find a hidden gem by reading a book published by an independent press, and so much more. Each challenge includes an inspiring quotation, an explanation of why the challenge will prove to be rewarding, and five book recommendations that fulfill the challenge. Get one for yourself or for the readers in your life at bookriot.com/readharderjournal
I don't know about where y'all are at in the world, but in Atlanta, December marks the beginning of Robbin' Season. It's the time of year when all the packages on your front porch go missing, package stores get knocked over, and people raise hell in big box chains on Black Friday. Though the phrase has been around for a long time, the FX TV show Atlanta coined it with its second season, and in particular the truest Southern Gothic horror episode, "Teddy Perkins."
In honor of Robbin' Season, this week's circle of hell centers on noir and crime in horror–by the way, you're in The Fright Stuff, Book Riot's weekly newsletter about the latest and greatest in horror. I'm doing my best to skirt around the obvious choices like Silence of the Lambs and The Amityville Horror because if you don't know about those… well, what have you been doing? Anyway I'm Mary Kay McBrayer, and I'll be your Virgil. Y'all gone need a guide for this one. It's Robbin' Season.
Earworm: "The Werewolf" by Paul Simon… "Milwaukee man led a fairly decent life, / Made a fairly decent living, had a fairly decent wife. / She killed him ah, sushi knife / Now they're shopping for a fairly decent afterlife."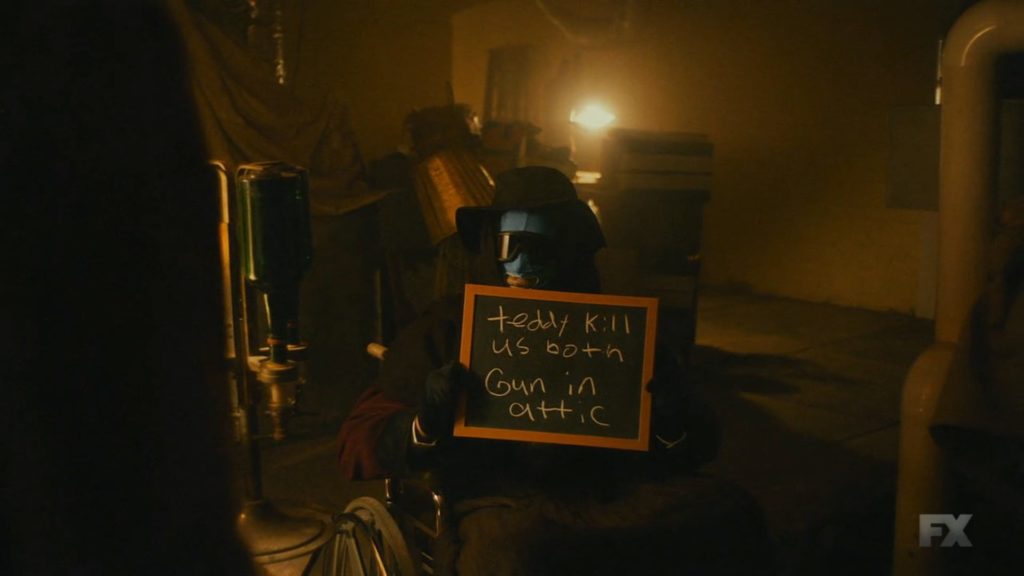 Fresh Hells: (FKA "new releases")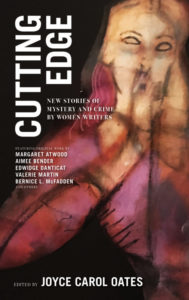 Cutting Edge edited by Joyce Carol Oates
Ooh, I have been WAITING to tell y'all about this collection! You know your girl loves some noir and femme fatales, for SURE, but this collection is ALL written by women, and they are a far cry from your typically smart-mouthed well-heeled dame. In this post for Book Riot I piece it apart more, but you should know that it contains stories by Livia Llewellyn and Edwidge Danticat that will leave you both horrified and empowered… what!? He shouldn'ta been talking shit!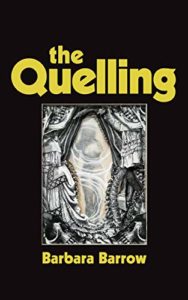 The Quelling by Barbara Barrow
I've always felt like the line between noir and horror is blurred (like the line between sci-fi and horror), but this novel is firmly situated in BOTH. Like, it LIVES in the Venn diagram's overlap, y'all. It follows two young girls from the violent crime they commit as children into the residential mental health facility where they undergo a bizarre treatment called "the quelling," and into their adulthood as beautiful, still violent young women. It's amazing. You're going to love it.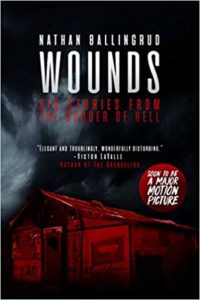 Wounds by Nathan Ballingrud
You might know this one from its adaptation by the same name, but this collection of six short stories/novella will have you dreading bar fights not just in themselves (because OMG what an awkward exit, am I right?), but their supernatural repercussions, as well. That's just ONE example of the crime and horror overlap in this collections. And if you like this book, try his North American Lake Monsters, too… for a more monstrous "reinvigoration" of the horror tradition!
Crypt Keepers: (FKA great reads from the back list)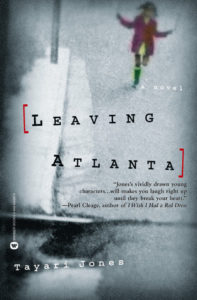 Leaving Atlanta by Tayari Jones
So… if y'all have watched Mindhunter (I have. All of it. Twice. And a half.), the Atlanta Monster has been unearthed in your awareness of true crime. This book, though, depicts the tragedies of those serial child killings in a less true crime way. In fact, it depicts the nebulous fear that Black children in Atlanta had at the time, from three perspectives. I mentioned before that I live in Atlanta, on the west side, where a lot of these abductions actually happened, and it was so scary to read off street names that I could literally walk to as the place where a child was last seen. I know I'm scared when involuntary tears spring into my eyes. It's actually a really frustrating misrepresentation of what I'm feeling… same shit happens when I get really mad. Like, whose call was that when evolving human emotional responses.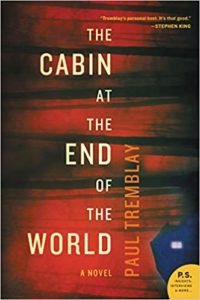 Cabin at the End of the World by Paul Tremblay
Ah, your good-ol'-fashioned B & E! Plus home invasion. Plus some truly Greek decision-making skills. I'm getting ahead of myself: a huge stranger convinces a little girl to let him and a group of others into her family's vacation home because "your dads won't want to let us in… but they have to. We need your help to save the world." From there, tension builds through this tale of "paranoia, sacrifice, apocalypse, and survival."
Big Machine by Victor Lavalle
Hot damn. The publisher blurb on this novel is spot-on for the theme of this newsletter, but to elucidate: a survivor of a suicide cult who is also addicted to heroin receives a call to adventure. A band of petty criminals and former addicts need him as a paranormal investigator. I love it when these genres overlay so beautifully–y'all got to check this one out right away!
News:
Want to know the linguistics of how New Jersey Italian gangsters turned "capicola" into "gabagool?" Check out this awesome article.
Here's a true tale of crime and horror: this man killed his wife and wrote a novel about it, and no one knew.
Cover of Paul Tremblay's new book, Survivor Song just revealed.
What makes the set of The Good Place look like… the Bad Place? Or not? Check out this interview with the set designer while you eat your Fro-Yo.
In other cinematic/adaptation news, a Train to Busan sequel release date has been announced. Go ahead on and pass the tissues, am I right? Aside from Bride of Frankenstein, this is the horror movie that had me crying like a cartoon where the tears just bust straight out from your eyes.
And if you're still looking for more horror-themed holiday gifts, check out Quirk's mystery Horror for the Holidays gift box. And a few other titles that we love have gift packages available from them now, too!
National Geographic answers the question Who is Krampus?
These cuneiform artifacts (in case you don't remember, cuneiform is the first written language) are making their way home to Iraq after a century in the U.S. For reference… Hammurabi's Code is written in cuneiform. This is a big-ass deal, since lots of historical museums operate under the "finders-keepers-losers-weepers" unwritten rule. I mean, it is, after all, Robbin' Season.
I hope you enjoyed your travels through this circle of hell. I'm Mary Kay McBrayer, and I've been your Virgil. For more tours through more hell, come follow me on Instagram and Twitter. Till next week, y'all stay safe out there. It's Robbin' Season.
Your Virgil,
Mary Kay