Sponsored by Kacen Callender's audiobook, Queen of the Conquered (narrated by Krystel Roche) and brought you by Hachette Audio!
An ambitious young woman with the power to control minds seeks vengeance against the royals who murdered her family, in a Caribbean-inspired fantasy world embattled by colonial oppression. Read by Krystel Roche, this one-of-a-kind story from Kacen Callender is a "brilliant analysis of power and privilege" (Justina Ireland), a diverse fantasy that all audiobook fans won't be able to hit pause on!
Hola Audiophiles! I'm still not quite over the fact that it's already December. There's less than one month left until the end of the year and the decade! Since publishing slows way the heck down this time of year, I'm switching things up and doing one batch of December releases next week. Today, in the spirit of the season, let's talk gifting for audiobook lovers like you and I.
Ready? Let's audio.
---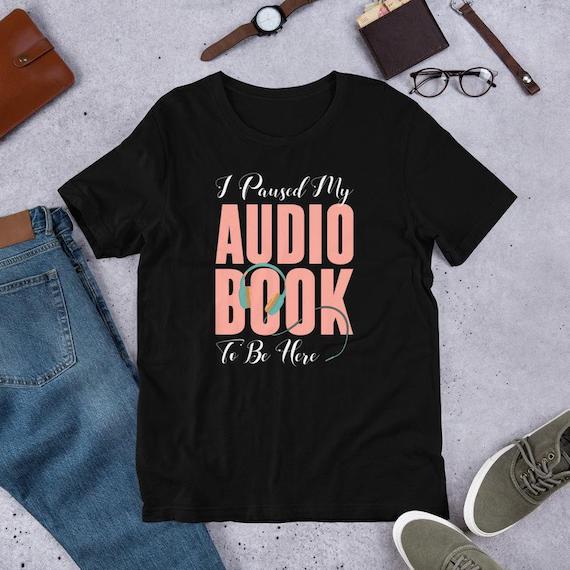 This "I Paused My Audiobook To Be Here" t-shirt comes in lots of different colors. $22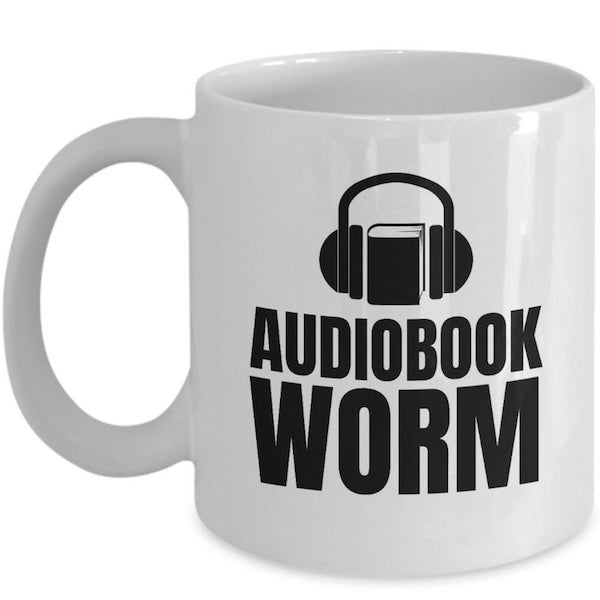 Your favorite audiophile can sip their coffee, tea, hot buttered rum, etc from this Audiobook Worm mug. $21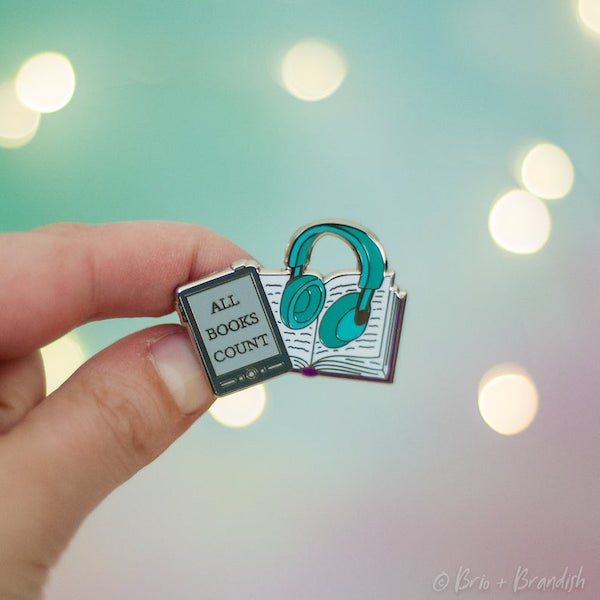 This All Books Count book enamel pin doubles as a cute little weapon for when the book snobs come calling. Just kidding, I'm totally not encouraging violence. $11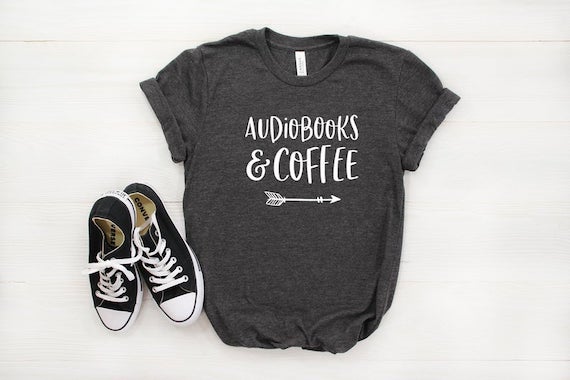 For the coffee-lovin' audiophile, this super soft "Audiobooks & Coffee" t-shirt. $24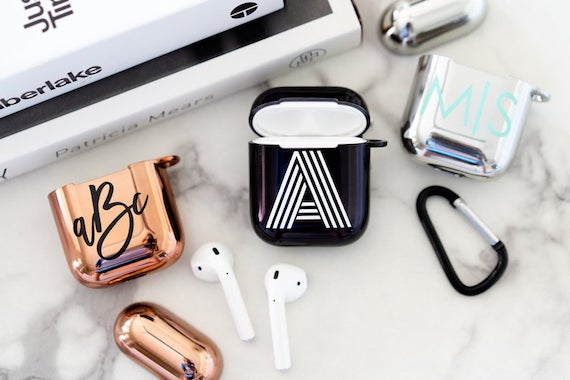 For those souls brave enough to use AirPods (I *would* lose them and cry), customize a case to put those bad boys in. $17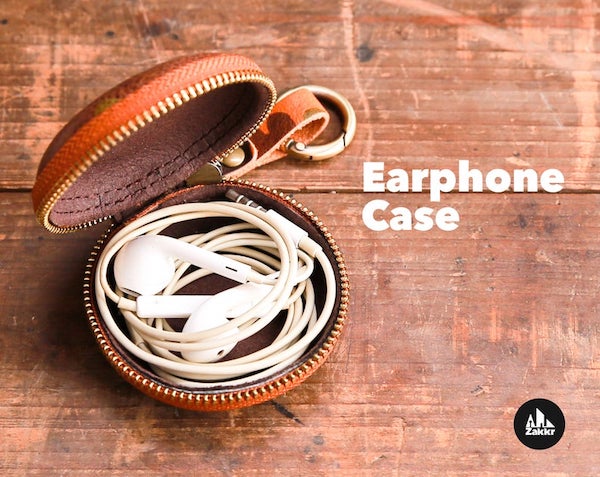 These little leather earphone cases are great for regular ol' earphone users like me. Might cop that green one for myself! $23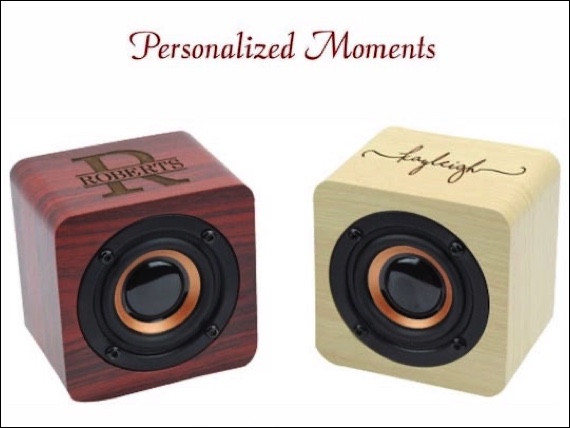 Personalize one of these mini bluetooth speakers for easy listening. $25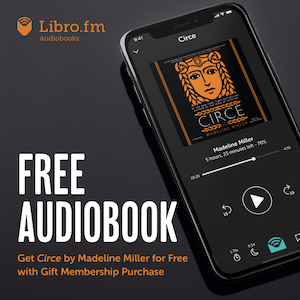 And of course, give the gift of audiobooks! Most audiobook retailers offer one month, three month, six month, and twelve month varieties. Choose from companies like Audible, Audiobooks.com, Scribd or Libro.fm.
Bonus! For all my fellow Libro.fm faithful, gift any three-month tier membership or higher and you'll get the audiobook of Circe by Madeline for free! Plus you get to support indie bookshops. Everybody wins.
---
That's all I got today! Shoot me an email at vanessa@riotnewmedia.com with audiobook feedback & questions or find me on Twitter and the gram @buenosdiazsd. Sign up for the In The Club newsletter, peep the Read Harder podcast, and watch me booktube every Friday too!
Stay bad & bookish, my friends.
Vanessa