Sponsored by the Class 2k19 Books' Love Your Shelf Giveaway: 20 prize packs from 20 authors inspired by 20 MG and YA books that debuted in 2019.
Giveaway! Have you read any Class 2k19 debuts? Enter to win prizes from all 20 authors! Click the ad for details! 2k19 Books: Match Me If You Can, When the Truth Unravels, Just for Clicks, Immoral Code, The Fever King, If You're Out There, The Quiet You Carry, The True History of Lyndie B. Hawkins, The Remarkable Inventions of Walter Mortinson, We Rule the Night, All Our Broken Pieces, Super Jake & the King of Chaos, The Grief Keeper, The Best Lies, The Tenth Girl, Scars Like Wings, The Story That Cannot Be Told, The Memory Keeper, Gravemaidens, Wild Life.
Happy Monday! As you are reading this, we are currently being buried under a lot of snow in Maine. I enjoy the snowfall because it is so pretty and quiet, but I am not a fan of shoveling every two hours. (Putting the 'no' in 'snow'.) I am already ready for spring to get here!
In between naps and shoveling this weekend, I have been enjoying reading books, of course! (Even though my last couple of choices have been real stinkers, lol. But better now than when I am on deadline.)
I hope that whether you're soaking up sunshine or shoveling up snow, you have something good to read. Please enjoy the rest of your week, and remember to be excellent to each other! I'll see you again next Monday. – xoxo, Liberty
Here's Monday's trivia question: Which US president was said to have read one book a day? (Scroll to the bottom for the answer.)
Deals, Reels, and Squeals!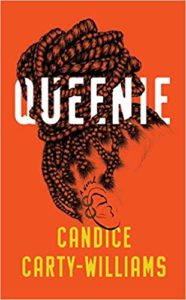 Candice Carty-Williams' debut novel, Queenie, is being made into a show for Channel 4.
Here's the trailer for the new adaptation of Jane Austen's Emma, which looks like it has been given the Favourite treatment. (Fun fact: the novel was adapted this time around by Eleanor Catton!)
E.K. Johnston has written a new Star Wars novel.
Here's the first look at the cover of Ikenga, Nnedi Okorafor's middle-grade debut coming in 2020.
Anyone by Charles Soules, out tomorrow, is being adapted for television.
Christopher Brown shared the amazing cover for his new novel, Failed State, coming in the fall of 2020.
Tor.com has a giant list of sci-fi and fantasy novel adaptations currently in the works.
The First Wives Club series adaptation has been renewed for a second season.
Killing Eve director Shannon Murphy is adapting The Strays by Emily Bitto.
Book Riot Recommends 
At Book Riot, I work on the New Books! email, the All the Books! podcast about new releases, and the Book Riot Insiders New Release Index. I am very fortunate to get to read a lot of upcoming titles, and learn about a lot of upcoming titles, and I'm delighted to share a couple with you each week so you can add them to your TBR!
Excited to read: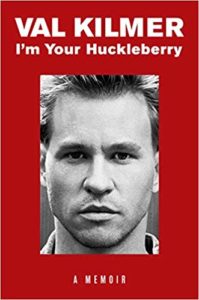 I'm Your Huckleberry: A Memoir by Val Kilmer (Simon & Schuster, April 21, 2020)
"Legendary actor Val Kilmer shares the stories behind his most beloved roles, reminisces about his star-studded career and love life, and reveals the truth behind his recent health struggles in a remarkably candid autobiography."
I thought you needed to know that this is a real thing that is happening. You're welcome.
What I'm reading this week: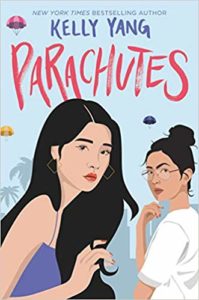 Parachutes by Kelly Yang
Seven Lies by Elizabeth Kay
A Song Below Water: A Novel by Bethany C. Morrow
You Never Forget Your First: A Biography of George Washington by Alexis Coe
The Queen of Nothing by Holly Black
Pun of the week: 
A police officer just knocked on my door and told me my dogs are chasing people on bikes. That's ridiculous. My dogs don't even own bikes.
Here's a kitten cat picture:
Zevon was showing off his baby corn teeth the other night.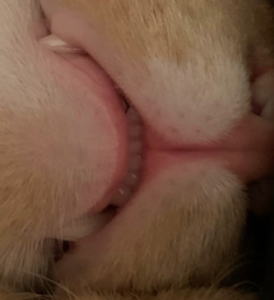 And this is funny.
I will never tire of Baby Yoda jokes.
Trivia answer: Theodore Roosevelt.
You made it to the bottom! Thanks for reading! – xo, L