Sponsored by Children of Virtue and Vengeance by Tomi Adeyemi, with Fierce Reads
Proclaimed a best book of the year by BuzzFeed, Bustle, NPR, and Paste, Tomi Adeyemi's #1 New York Times-bestselling novel Children of Blood and Bone has taken the world by storm. Entertainment Weekly calls it "a phenomenon" and USA Today says it's "impossible to put down." Now the phenomenon continues in Children of Virtue and Vengeance, the stunning sequel that everyone is talking about.
Happy Tuesday, shipmates! It's Alex, with some new releases and news for you at the start of another glorious week. Just to give you all a heads up–new releases start getting pretty thin on the ground after this week. Probably because the entire publishing industry basically shuts down for the month of December. (Lucky them.) So for the following weeks I'll be looking back at this year's incredible crop of super awesome books.
Speaking of one of those super awesome books, I just started reading Pet by Akwaeke Emezi and oh my goodness. Gorgeous prose–and the main character is a black trans girl. This was my reward for finishing NaNoWriMo, and I chose well!
In case you missed it with all the holiday stuff this week, Lego committed a murder on Twitter. Also, I must share this interview with Jamie Lee Curtis.
New Releases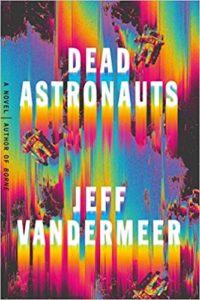 Dead Astronauts by Jeff Vandermeer – A nameless city that lives in the shadow of the all-powerful Company becomes the nexus between humans and non-humans, and their interactions will determine the fate of not just that Earth, but all possible Earths.
Malorie: A Bird Box Novel by Josh Malerman – A novel about Malorie, heroine of Bird Box, facing her world and its dangers head on this time.
A Very Scalzi Christmas by John Scalzi – A collection of Christmas-themed short pieces, with three new short stories!
This Will Kill That by Danielle K Roux – In a city brought low by plague and monsters and ghosts, Rin Morana must take her place as leader of the Green faction after the deaths of her parents. While dealing with her complicated releationship to her rival, Amaya, Rin finds herself in the company of the one person in the city who still remembers the plague–and may be the key to a brutal past that still haunts the survivors.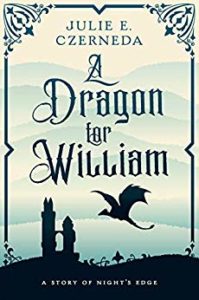 A Dragon for William by Julie E Czerneda – Werfol is a truthseer, someone who can tell if others are lying. After returning home from staying with his uncle, he finds his family in disgrace and facing an uncertain future. To cheer himself up, he begins to write stories about a prince named William, who befriends a young dragon. But as Werfol's fear and anger grow, his stories seem to encroach on reality…
News and Views
Naomi Kritzer has published her annual guide to Gifts for People You Hate.
Essay of the week: Space Aging: Where Are the Galactic Grandmas?
John Boyega has a very important question for Oscar Isaac.
Billy Dee Williams is a national treasure and must be protected at all costs.
Instant Pot now has a Star Wars collection.
I have to share this absolutely gorgeous short story with you: This Is How
A livetweet of reading the worst Hugo winning book of all time.
James D. Nicoll has a list of 5 overlooked classics for the occasion of Frederik Pohl's 100th birthday.
There's a Kabuki version of Star Wars and you can see it on Youtube.
This review of Never Surrender has made me even more determined to watch this documentary.
An astronaut played Amazing Grace on the bagpipes on the ISS.
On Book Riot
A Beginner's Guide to Chinese Science Fiction
This week's SFF Yeah! has some short fiction to help you get to your 2019 reading goal finish line.
---
See you, space pirates. You can find all of the books recommended in this newsletter on a handy Goodreads shelf. If you'd like to know more about my secret plans to dominate the seas and skies, you can catch me over at my personal site.