Sponsored by Vesuvian Books, The Night Weaver by Bram Stoker Awards Nominee, Monique Snyman.
Something dark is waking up in Shadow Grove, and one teenager has the determination—and the family legacy—necessary to set things right. "With its boogeyman-like creature based in lesser-known folklore, the novel is unique, creepy and unsettling. The Night Weaver introduces a world of myth, intrigue, and darkness with considerable technique." ~Foreword Reviews "… weaves together small-town horror with an intricate otherworldly fairytale to deliver a blend of horror and fantasy that captures the essence of young adult terror seasoned with the stuff of grown-up nightmares." ~The Nerd Daily
'Tis the season for giving, regardless of what faith you celebrate–okay maybe not REGARDLESS, but whether you're going to Midnight Mass lighting the Menorah… it's ALWAYS Halloween time.
The gifts on this list all have to do with horror and literature, and they've been curated by your Virgil, me, Mary Kay McBrayer. Normally, The Fright Stuff is Book Riot's newsletter on the latest and greatest in bookish horror, but this is a special holiday issue: below you'll find a list of treats fit for the Naughty horror lover's never-ending bag of crap.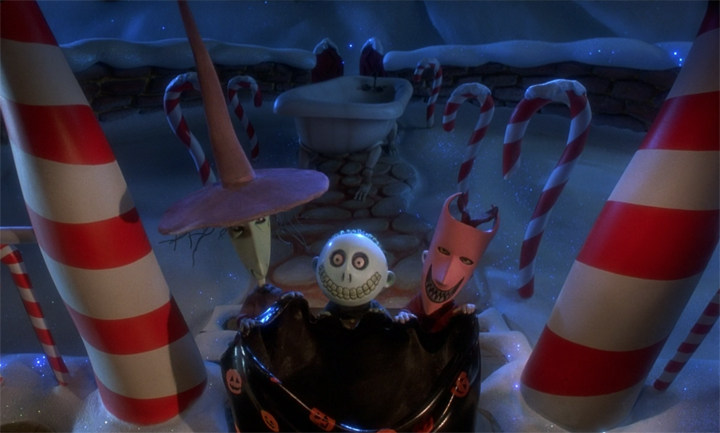 Behold, the gifts!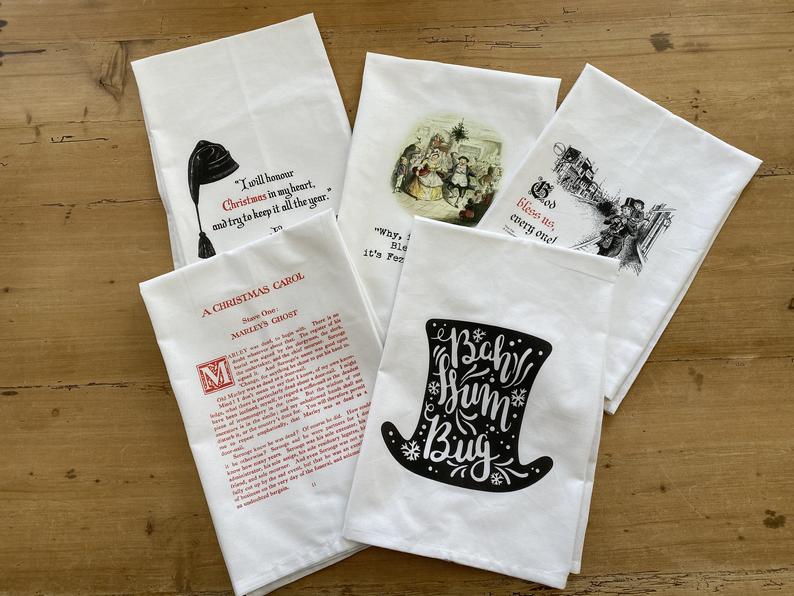 A Christmas Carol Tea Towel Set–Even on Christmas, the Ghost of Jacob Marley is terrifying. Not to mention all of your past mistakes, what you're missing out on, and the future your actions might lead to… these towels will remind you to choose wisely against Scrooge-ing every time you wash and dry your Jaggery hands.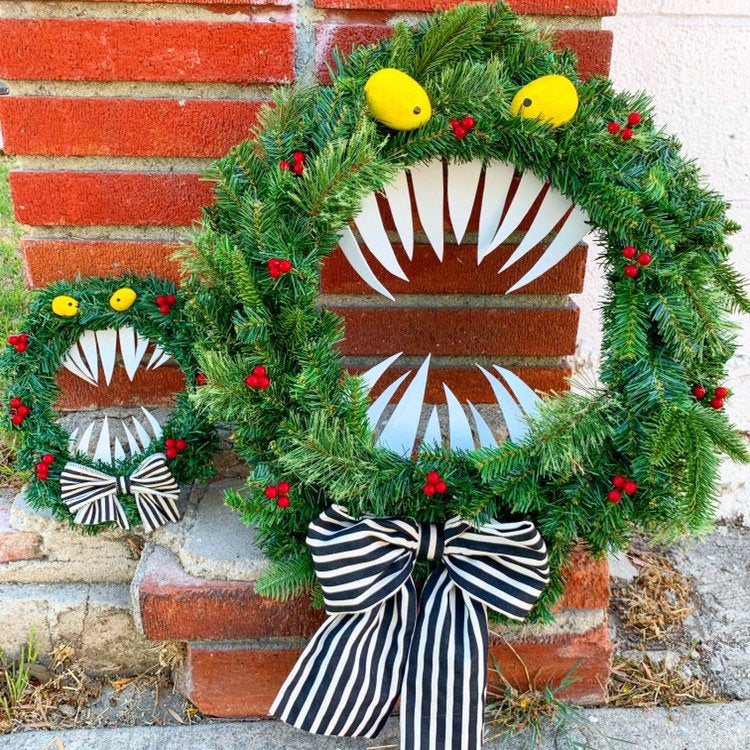 Nightmare before Christmas Wreath–I couldn't resist including at least ONE Nightmare Before Christmas allusion–and what better than this scary Christmas wreath? You can put it up at Halloween and leave it up till the New Year! But you know it's bad luck to leave up decorations into January… who am I kidding? I'll absolutely be the one on the block who leaves her Halloween/Christmas decorations up year-round.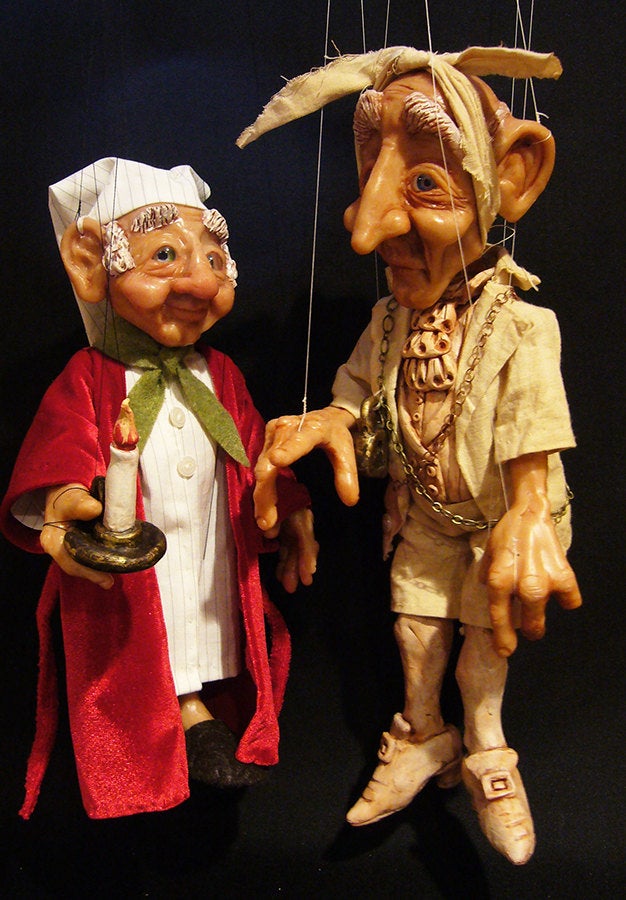 Jacob Marley & Ebenezer Scrooge Marionettes – Okay, so this would be ACTUALLY horrifying to open as a gift, but the craftsmanship is truly impeccable.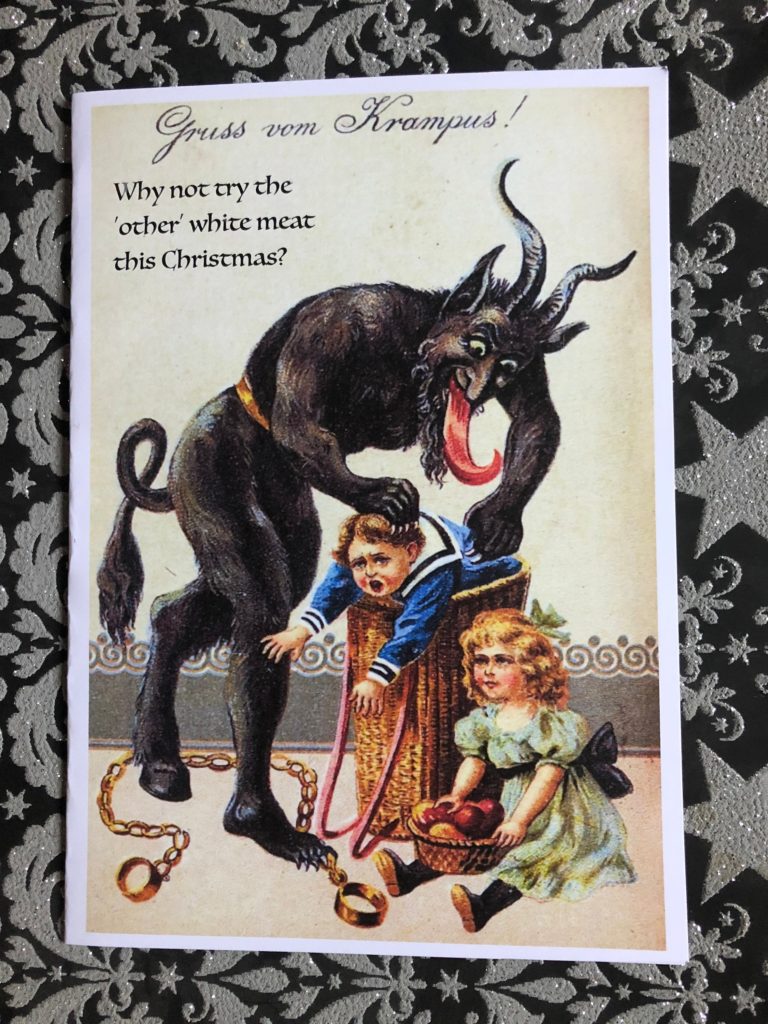 Krampus Christmas Cards – This vintage Victorian Christmas card features Santa's foil, Krampus. And check out that scheming little girl in the bottom right corner! You'll definitely get your Holiday Cards' List's attention with this note!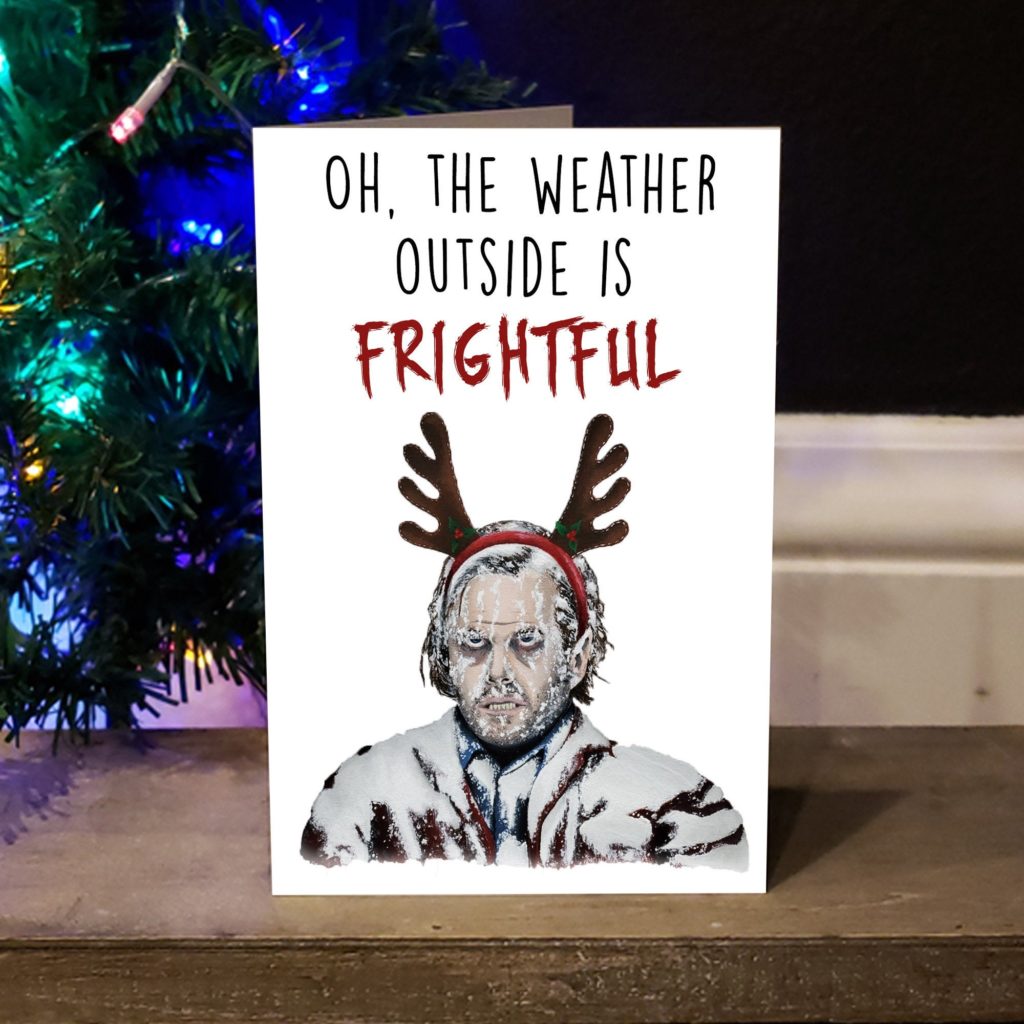 The Shining Holiday Card – Nothing like an allusion to Stephen King's The Shining to make everyone want to stay in the room and curl up with a good book….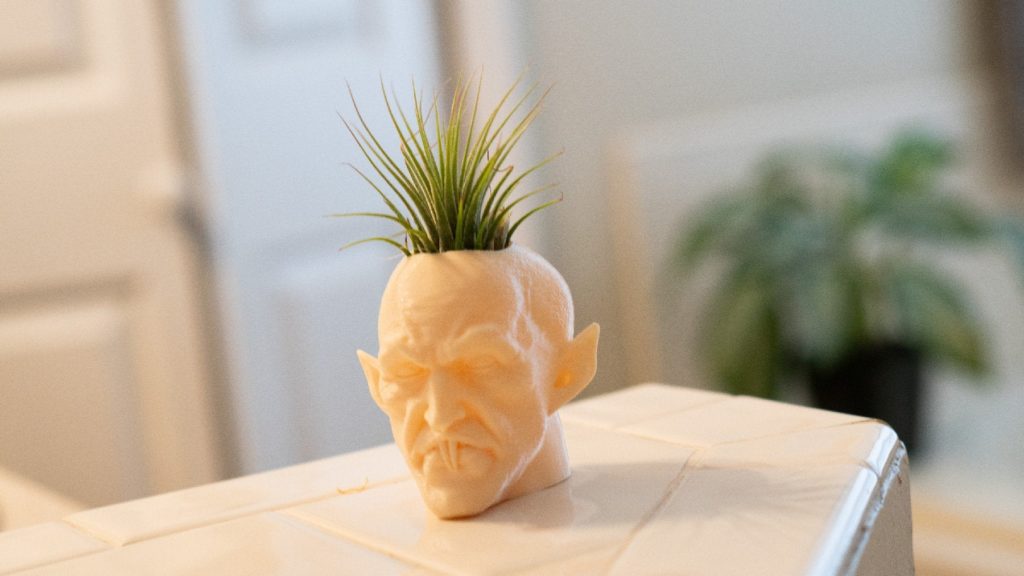 Nosferatu Head Plant Holder – If you're gonna grow succulents, you got to do it in the skull of Nosferatu–it just seems like they all NEED MORE SUNLIGHT (see what I did there?)!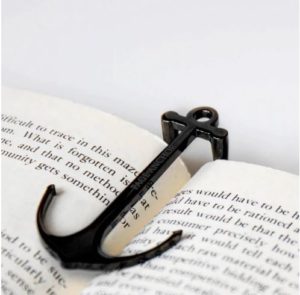 Page Anchor – I lovvvve this concept–have you ever been reading a book but ALSO your nails are wet? Or you you need to have your hands free for some other, less important task? This page anchor does essentially the same thing as a cookbook holder, but it's less unwieldy, and it comes in BLACK. Like to match my cold, dead heart which is black and dead!
Also, Paper Source has a TON of novelty gifts, like….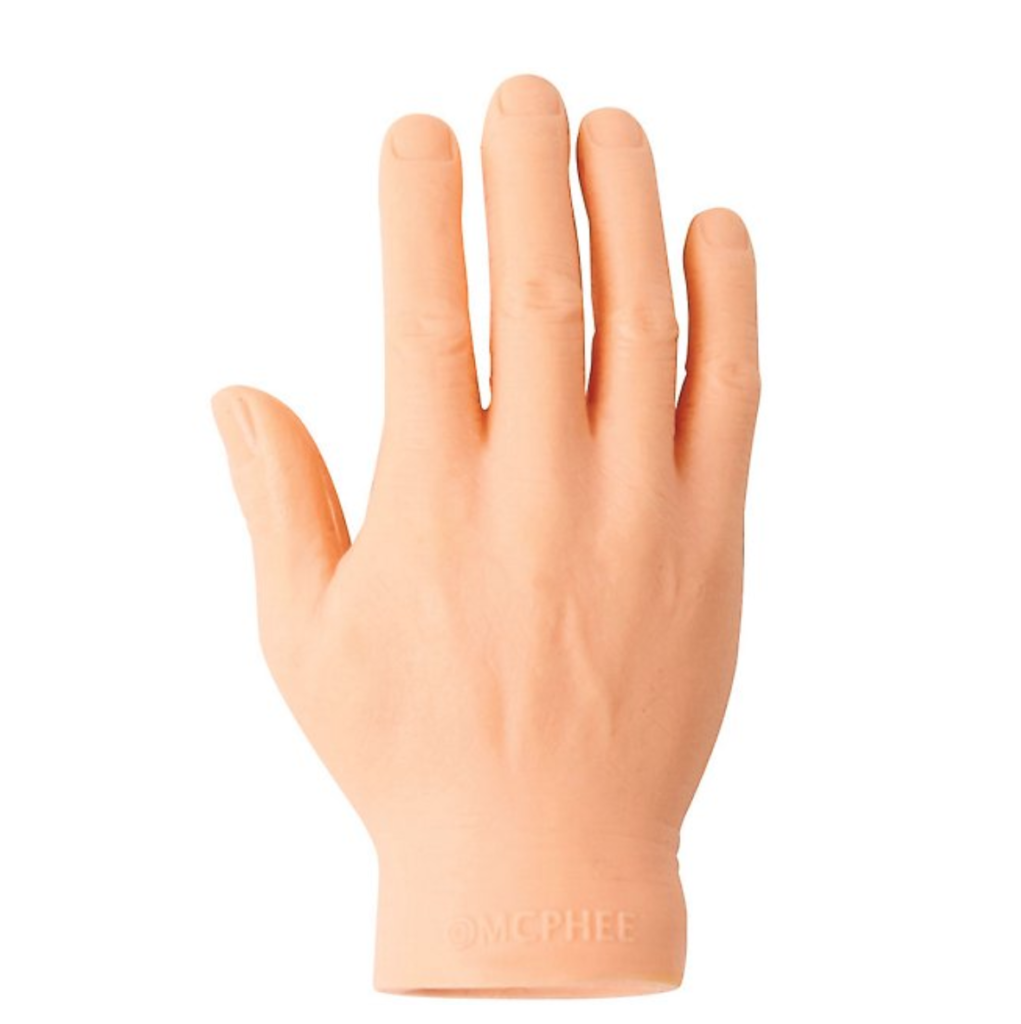 Hand Finger Puppet – This hand finger puppet is exactly what it sound like. It reminds me of Thing from The Addams Family, but MORE uncanny. I would TRIP if I saw this in a giftbox.
Y'all have fun at all your holiday parties… and if you're not, you can always tie a fire hose around your waist and jump off the roof. I'm just kidding–DON'T DO THAT. You are not John McClain.
Until next time, I'm Mary Kay, and I've been your Virgil through this shopping circle of hell. You can follow me on Instagram or Twitter, and pleeeease let me know of other bookish horror gifts that come across your desk!
Your Virgil,
Mary Kay