Sponsored by Udon Entertainment
It's autumn in Eiteriach, and the season brings with it new ingredients and fresh encounters. Like an uptight priest who only loosens up after some eggplant agebitashi, or a mysterious, self-styled minstrel, who starts waxing poetic after a plate of tempura… Not to mention the ups and downs of Berthold and Hermina, who enjoy the blissful pairing of squid and pumpkin in a "couple's boil"…!! Chief's array of autumn flavors bring smiling faces together in this gourmet fantasy!
Hey YA Readers!
Often ebook deals expire at the end of a month, so chances are that if you're interested in scoring one of these reads at a steal, you'll want to do it ASAP, as opposed to waiting. Happy Saturday-after-Thanksgiving-and-Black-Friday for US readers and Happy Saturday to everyone else!
Deals are active as of Friday, November 29, but again, know they might be gone tomorrow morning.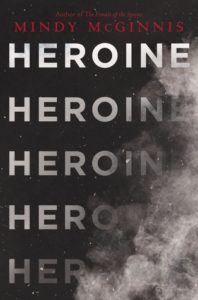 Heroine by Mindy McGinnis is one of my favorite reads of 2019, and it's on sale for $2.
Danielle Paige's Dorothy Must Die, a riff on The Wizard of Oz, is $2.
Internment by Samira Ahmed is $3 and is a must-read.
I've heard nothing but amazing things about Like A Love Story by Abdi Nazemian, and you can score it for $2.
Six of Crows by Leigh Bardugo is $3, so get on that if you haven't already read it.
Want something creepy and fantastical? Rin Chupeco's The Bone Witch is $1, while the second book in the trilogy, The Heart Forager is $2, and the final book in the series, The Shadowglass, is $3. That's $6 for the entire (huge!) trilogy.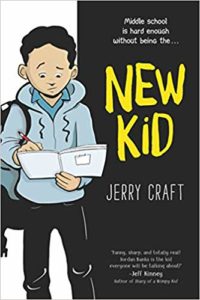 Want a great graphic novel for middle schoolers? Jerry Craft's The New Kid is fantastic — it's also vital reading for white adults working with young people of color in any capacity. $3.
Arrrrr you looking for pirates? (I laughed, ok?). Tricia Levenseller's Daughter of the Pirate King is $2.
The Walls Around Us by Nova Ren Suma is $2.
You can score Sarah Mylnowski's recent book I See London, I See France for $3.
Sara Farizan's debut If You Could Be Mine, about a (literally) forbidden romance, is $2.
Skyward by Brandon Sanderson – think of it kind of like Ender's Game with a female lead – is $2.
The Deepest Roots by Miranda Asebedo is described as "Morgan Matson meets Maggie Stiefvater," and you can grab it for $2.
Laini Taylor's The Daughter of Smoke and Bone is $2.
If you're looking for romance, you'll want to pick up Kasey West's Fame, Fate, and The First Kiss for $2.
Although Kate Racculia's Bellweather Rhapsody isn't a YA book, it is an Alex Award winning book, meaning it's an outstanding adult book for YA readers. Grab it for $3.
---
Thanks for hanging out, and we'll see you again on Monday!
— Kelly Jensen, @heykellyjensen on Instagram and editor of (Don't) Call Me Crazy and Here We Are.