Sponsored by Read Harder Journal, a reading log for tracking your books and reading outside your comfort zone!
This smartly designed reading log consists of entry pages to record stats, impressions, and reviews of each book you read. Evenly interspersed among these entry pages are 12 challenges inspired by our annual Read Harder initiative, which began in 2015 to encourage readers to pick up passed-over books, try out new genres, and choose titles from a wider range of voices and perspectives. Each challenge includes an inspiring quotation, an explanation of why the challenge will prove to be rewarding, and five book recommendations that fulfill the challenge. Get your copy (or one for the reader in your life for the holidays) here!
Welcome to In The Club, a newsletter of resources to keep your book group well-met, well-read, and well-fed. This week I'm battling a dumb head cold again because apparently I get one every time I fly back into Portland?! It's all good though, because I'm hosting a Friendsgiving gathering next week and am having way too much fun Pinteresting foodstuffs and decor and catching up on some reading.
To the club!!
---
Nibbles and Sips – Leftover Do-overs
For most of my adult life, I've had to work the day after Thanksgiving. Sure, it was kind of a drag, but I actually sort of loved this tradition among coworkers of exchanging leftover food. Today's club menu is all about twists on holiday leftovers.
Make a batch of these cranberry-apple hand pies with leftover cranberry sauce and pie dough. Throw all the savory stuff together with a little—or lot—of cheese to make an easy leftover skillet, or maybe stuff them in a crescent roll to make this ring of deliciousness. If you have leftover mash, make these fried potato balls. Oh, and about that cranberry sauce? Use some to whip up a batch of these cranberry bourbon cocktails.
Happy Bibliolodays!
Thanksgiving is around the corner and you know what that means: it's just about socially acceptable for me to play the Chipmunk Christmas song on repeat! Todays book club picks aren't all about the holidays directly, but are books I think are great for holiday reading.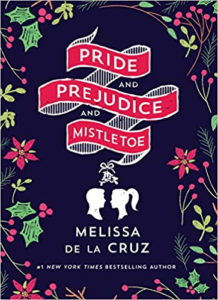 Pride and Prejudice and Mistletoe by Melissa de la Cruz – The holidays are a wonderful time for a little romance! While I haven't read this selection yet, I love the premise: it's a gender-flipped retelling of the Austen classic set in contemporary America. When a snooty Miss Darcy is forced to go home to Pemberley, Ohio for the holidays, one too many egg nogs is all it takes to bring her together with hometown slacker Luke Bennett. Holiday shenanigans ensue!
Book Club Bonus: I love a good gender flip twist on a classic don't you? Talk about what that change does for the story: how it adds depth to the classic tale or sheds new light on it entirely, if it makes you feel differently about the characters you've known and loved (or not!) all this time.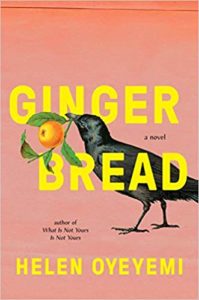 Gingerbread by Helen Oyeyemi – This book opens with a lovely story about family tradition involving a warm and spicy holiday carb. It takes a turn from there! When British schoolgirl Perdita appears to attempt suicide via ingestion of poisoned gingerbread, her mother Harriet finds a note that more or less reads, "Hey mum, BRB! Not really deadsies, just popped out to find that long-lost friend you often talk about!" That friend's name is Gretel and the mythical place Perdita has gone off in search of is Druhástrana, the faraway land where Harriet spent her youth that most people don't believe exists. The story Perdita has to tell when she wakes up is… a trip.
Book Club Bonus: Helen Oyeyemi doesn't just retell old stories; she burns their clothes, dyes their hair, and gives them fake passports. Once you unpack all of that word witchery, discuss the unique mother-daughter relationship, the echoes of the Hansel and Gretel story, and the book's departure from the classic fairy tale.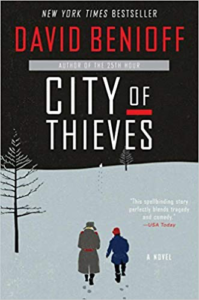 City of Thieves by David Benioff – An uninspired thirty-something writer interviews his Russian grandfather about his experience in Nazi-occupied Leningrad. In his story, two young men meet when they're captured, facing certain death when they're suddenly released from prison. The catch? Their lives will be spared if and only if they can procure a dozen eggs for a colonel's daughter's wedding cake. Something about the descriptions of the cold feels apropos for the time of year, and the coming-of-age story about (very) difficult choices made in a fight for survival makes for good club chatter.
Book Club Bonus: Discuss the intersection of patriotism and grief, how war distorts our sense of normalcy, the ways in which propaganda works the same way today as it always has in the past.
Related: Yes, it's by that David Benioff, the one of Game of Thrones fame.
Suggestion Section
The celebs Jameela Jamil would pick for a celebrity book club.
Jami Attenberg's All This Could Be Yours is BuzzFeed's December book club pick.
Remember Noname, the Chicago rapper who started a book club focused on LGBTQ authors and writers of color? Noname's Book Club picks can now be reserved at the Chicago Public Library.
Hurry! If you haven't entered our Feminist Book Club Box giveaway yet, you have until tomorrow, November 21, 2019 at 11:45 PM EST.
---
Thanks for hanging with me today! Shoot me an email at vanessa@riotnewmedia.com with your burning book club questions or find me on Twitter and the gram @buenosdiazsd. Sign up for the Audiobooks newsletter, get it on the Read Harder podcast, and watch me booktube every Friday too.
Stay bad & bookish, my friends.
Vanessa
More Resources:
– Our Book Group In A Box guide
– List your group on the Book Group Resources page