Sponsored by Shadow Mountain Publishing.
This Christmas, Sadie Hoffmiller Cunningham is making a list and checking it twice. For the first time since she and Pete married five years ago, their combined families are gathering for the holidays in Fort Collins, Colorado, for a party that would make Santa and Mrs. Claus proud. She just has to bake the famous Cunningham Candy Cane Cake, make sure the looming snowstorm doesn't derail everyone's travel plans, and oh, yes, solve one teensy-tiny mystery before the big day.
Hello mystery fans! I've got your weekly links roundup, two great Kindle deals, and a few things to watch as we slide into the weekend.
From Book Riot And Around The Internet
Want To Borrow A Library Ebook? Why It Might Become More Challenging (& How Libraries Are Fighting Back)
Here Are All 56 Original Nancy Drew Books, Ranked Worst to Best
Exclusive: Read a Bone-Chilling Chapter From Simone St. James's The Sun Down Motel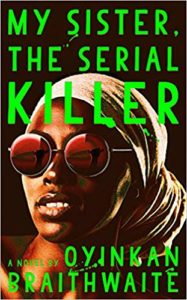 You have until the 10th for first round voting in this year's Goodreads Choice awards. Here's mystery & thrillers, Debut Novel, Young Adult Fiction, and Nonfiction –all of which have crime books.
Attica Locke: "My unconscious is a better writer than I am."
Racial Unrest Of Early '90s Los Angeles Resurfaces In 'Your House Will Pay'
The World's Most Luxurious Murder Mystery Vacation
News And Adaptations
Lady Gaga to Star in Ridley Scott's Gucci Murder Movie
Stumptown and TV's Legacy of Hard-Boiled Detectives
Anna Chlumsky & Julia Garner Among 5 Cast In Shonda Rhimes' Netflix Series Based On Anna Delvey
Scorsese's 'The Irishman' Is a Big Lie. Here's What Really Happened to Jimmy Hoffa.
Watch Now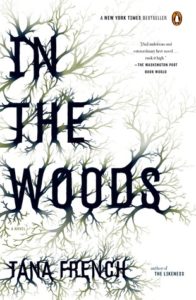 On Starz November 10th: Dublin Murders the adaptation of Tana French's first two novels, In The Woods (Kindle deal!) and The Likeness. Since I don't have Starz channel I have looked it up and you can add on Starz to your Amazon Prime subscription and your Hulu subscription for a monthly basis if you were looking for options on how to watch the show. And here's the trailer.
On DVD: The Kitchen starring Melissa McCarthy, Tiffany Haddish, Elisabeth Moss as mob bosses who take over the business when their husbands go to prison. It's based on the graphic novel by Ollie Masters, Ming Doyle and you can see the trailer here.
On Amazon Prime: Jack Ryan, the character from Tom Clancy's novels Patriot Games and The Hunt For Red October, now has season two (8 episodes) streaming. Check out buff Jim Harper in the trailer.
Kindle Deals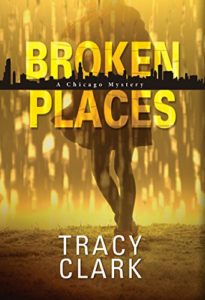 Broken Places (Cass Raines #1) by Tracy Clark is $1.99 and a great start to a recent PI series! (Review) (TW suicide)
In the Woods by Tana French is $1.99 if you still haven't started the Dublin Murder series! Seriously, she's one of the best current crime writers and perfect for procedural fans. (TW child death/ rape)
Browse all the books recommended in Unusual Suspects previous newsletters on this shelf. See 2020 upcoming releases. And here's an Unusual Suspects Pinterest board.
Until next time, keep investigating! And in the meantime, come talk books with me on Twitter, Instagram, and Litsy–you can find me under Jamie Canavés.
If a mystery fan forwarded this newsletter to you and you'd like your very own you can sign up here.