Sponsored by Wattpad Books, publisher of I'm a Gay Wizard by V.S. Santoni
When Johnny and his best friend, Alison, pass their summer holidays dabbling in magic, they never expect it to have consequences. Sure, it'd be great if they could banish bullies or change their lives for the better, and what harm could come from lighting a few candles and chanting a few spells? They get their answer in the form of an earthquake unleashed at their behest, which draws the attention of the Marduk Institute, an age-old organization dedicated to fostering the talents of young wizards…
It's Thursday! Congratulations, you've made it halfway through the week. And it's Halloween!!!! I have no plans to go out, but I may still paint my face like Gideon the Ninth just for sitting around the house. And don't forget we turn the clocks back an hour this weekend – it's my favorite day of the year. An extra hour of reading time!
Anyhoo, I have some fun stuff to tell you about today. I hope you're reading something wonderful right now, and that you get full-size candy bars when you go trick-or-treating. And remember to be kind to yourself and others. I'll see you again on Monday! – xoxo, Liberty
Trivia question time! What happens in David Copperfield by Charles Dickens when Peggotty laughs or gets too emotional? (Scroll to the bottom for the answer.)
Deals, Reals, and Squeals!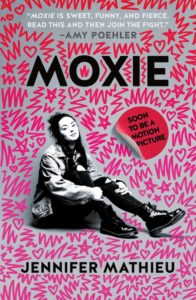 Patrick Schwarzenegger has received a lead role in Amy Poehler's adaptation of Moxie.
Marie Kondo has a new book about cleaning up at work coming out next year.
HBO has pulled the plug on the first of its planned Game of Thrones spinoffs.
Here's the trailer for DC's new Hill House Comics.
Europa Editions announced the new Elena Ferrante novel, The Lying Life of Adults, which will publish next year and is translated by Ann Goldstein.
This Twitter thread about reading Dracula for the first time is to be applauded. (Head up: NSFW.)
Here's the star-studded trailer for The Personal History of David Copperfield.
Mackenzi Lee announced a third Montague siblings book: The Nobelman's Guide to Scandal and Shipwrecks.
Mat Johnson is writing a Spider-Man comic.
Book Riot Recommends
At Book Riot, I work on the New Books! email, the All the Books! podcast about new releases, and the Book Riot Insiders New Release Index. I am very fortunate to get to read a lot of upcoming titles, and learn about a lot of upcoming titles, and I'm delighted to share a couple with you each week so you can add them to your TBR! (It will now be books I loved on Mondays and books I'm excited to read on Thursdays. YAY, BOOKS!)
Excited to read: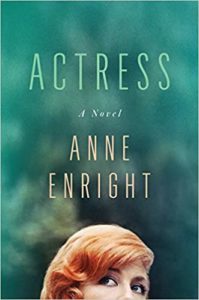 Actress by Anne Enright (W. W. Norton & Company, March 3, 2020)
I am a huge fan of Enright's Man Booker-winning novel The Gathering, even though, GAH, is it sad. And The Green Road is also magnificent! So I am so thrilled to learn this week that she has a new novel on the way next year! It's about the daughter of a famous Irish stage actress looking to learn the truth about her mother.
What I'm reading this week.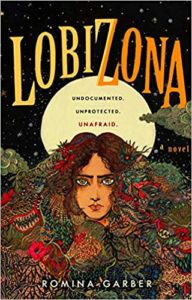 Lobizona: A Novel (Wolves of No World Book 1) by Romina Garber
The Only Good Indians by Stephen Graham Jones
Queen of the Conquered (Islands of Blood and Storm) by Kacen Callender
On Swift Horses: A Novel by Shannon Pufahl
A Rip in Heaven by Jeanine Cummins
And this is funny.
The Cats movie is only following one account on Twitter.
Song stuck in my head:
Frank Sinatra by Cake. (Why, yes, I did just start watching The Sopranos for the first time.)
Trivia answer: Her buttons pop off.
You made it to the bottom! High five. Thanks for reading! – xo, L