Sponsored by Penguin Random House Audio
New York Times bestselling author Renée Ahdieh returns with new series set in 19th century New Orleans where vampires hide in plain sight. In 1872, New Orleans is a city ruled by the dead. But to seventeen-year-old Celine Rousseau, New Orleans is a safe haven after she's forced to flee her life as a dressmaker in Paris. Taken in by the sisters of the Ursuline convent in the middle of the carnival season, Celine is quickly enraptured by the vibrant city, from its music to its fancy soirées and even its danger. She becomes embroiled in the city's glitzy underworld, known as La Cour des Lions, after catching the eye of the group's enigmatic leader, Sébastien Saint Germain.
Hello mystery fans! Let's do a themed round of recommendations this week. I work for Book Riot's new Tailored Book Recommendations subscription service and one of the requests I see a lot of is for translated work and books set outside the continental U.S. So I thought I'd do a roundup of just that! Pack your imaginary bag–we're going to solve mysteries and see some crime around the world.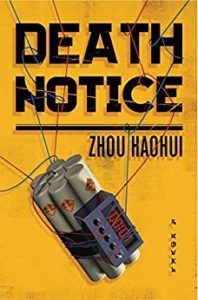 Death Notice by Zhou Haohui, Zac Haluza (Translator): Set in the modern Sichuan province of China, this is a great read for fans of thrillers, procedurals, cat-and-mouse games, action, and vigilantes–Eumenides, a vigilante taunting the police. (TW suicide/ rape)
Out by Natsuo Kirino, Stephen Snyder (Translator): Set in the Tokyo suburbs, we follow along as a group of women come to their coworker's aid by helping her dispose of her husband's body–in parts! If you like dark crime novels and possibly laughing at things you should not, this is a ride! (TW I don't remember them all but rape and domestic abuse are ones.)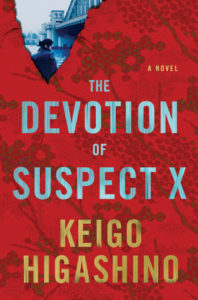 The Devotion of Suspect X (Detective Galileo #3) by Keigo Higashino, Alexander O. Smith (Translator): In case you wanted to read a Japanese crime novel and dark is not your thing, you should seriously read Higashino's entire catalog (at least what has been translated so far). His books are great procedurals, with meticulously plotted mysteries, and usually puzzles to solve.
Iced in Paradise: A Leilani Santiago Hawai'i Mystery by Naomi Hirahara: Travel to Hawai'i as Leilani Santiago returns home after years in San Francisco to help out her family and work in their shave ice shack–but it's a mystery so really she ends up having to figure out if her dad murdered someone in their business or not?! A great mystery read that is filled with family, culture, and delicious food. (TW addiction/ sick parent/ past stalking incident mentioned)
Patron Saints of Nothing by Randy Ribay: This is one of my favorite reads of this year. This is a coming-of-age crime novel that starts in the U.S. and travels to the Philippines as a high school senior is determined to find out how his cousin really died, and ends up learning a lot about his family's culture, himself, and where he fits in. (TW addiction/ discussions of sex trafficking/ past rape, not detailed)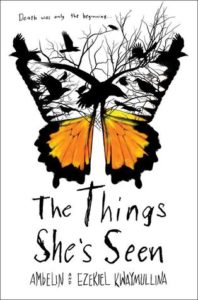 The Things She's Seen by Ambelin Kwaymullina, Ezekiel Kwaymullina: Here's an Australian novel that follows Beth Teller, an Aboriginal girl who died at 15 and is now a ghost. But rather than haunting people she's decided to help her dad–who can see her–move on from grieving her by helping him solve a case of a fire in a children's home. A beautiful crime novel about grief, death, family, and friendship.
A Rising Man (Sam Wyndham #1) by Abir Mukherjee: This is a great historical mystery series set in 1919 British ruled Calcutta and follows an ex Scotland Yard detective now working in India trying to navigate the current political issues and his addiction.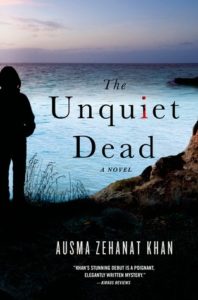 The Unquiet Dead (Rachel Getty & Esa Khattak #1) by Ausma Zehanat Khan: This is one of my favorite series! It is technically a Canadian procedural series, but Khan takes us all over the world (including Iran and Greek islands) exploring current political crises. You'll fall in love with Getty and Khattak who work for a department that handles minority-sensitive cases. (I don't remember TW for most of these but it deals with real political/social issues and minority communities.)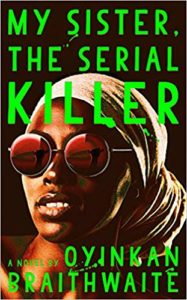 My Sister, the Serial Killer by Oyinkan Braithwaite: Set in Nigeria, a sisterly bond is put to the test when Korede is troubled by the amount of dead boyfriends in Ayoola's life, and then Ayoola falls for Korede's crush… Deliciously wicked and smart this is a fun ride! (TW domestic, child abuse/ past rape)
Wife of the Gods (Darko Dawson #1) by Kwei Quartey: Here's a great procedural series set in Ghana that follows Detective Inspector Darko Dawson on his cases and takes you into his family life. Bonus: if you like completed series you can go marathon the five books in this series that recently finished. (I don't remember all the TWs, sorry.)
The Missing File (Avi Avraham #1) by D.A. Mishani: This is a great series–following an Israeli detective–that is perfect for procedural fans who like morally straight detectives. Bonus: the main character is a big reader and goes into discussions about the mystery genre and also the lack of Israeli crime novels. (I don't remember TWs but I think there's child abuse/rape cases)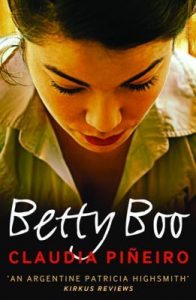 Betty Boo by Claudia Piñeiro, Miranda France (Translation): A character driven crime novel set in Buenos Aires that follows a novelist and journalists as they try to piece together the murder of a man three years after his wife was murdered while also exploring gender roles, youth vs middle age, gated communities, secrets…
The Black Jersey by Jorge Zepeda Patterson, Achy Obejas (Translation): A whodunnit on the Tour de France as accidents–including the deadly kind–start to happen to the cyclists competing. Who would have the most to gain from this? One cyclist, our narrator with a military background, is asked by an investigator to help him figure it out!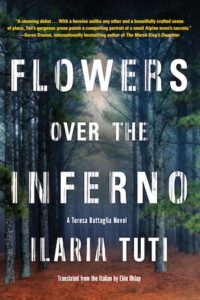 Flowers over the inferno (Teresa Battaglia #1) by Ilaria Tuti, Ekin Oklap (translator): A darkish police procedural that use psychology/profiling set in a small Italian village following Superintendent Teresa Battaglia, a woman in her sixties with diabetes who is hiding recent symptoms of dementia. (TW child abuse)
Recent Releases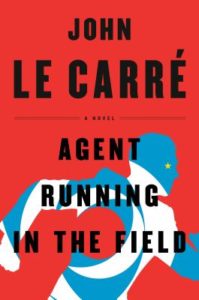 Agent Running in the Field by John le Carré
The Fragility of Bodies (Verónica Rosenthal #1) by Sergio S. Olguín, Miranda France (Translator)
Ghoster by Jason Arnopp
The House of Brides by Jane Cockram
The Night Fire (Renée Ballard #3) by Michael Connelly
Browse all the books recommended in Unusual Suspects previous newsletters on this shelf. And here's an Unusual Suspects Pinterest board.
Until next time, keep investigating! And in the meantime, come talk books with me on Twitter, Instagram, and Litsy–you can find me under Jamie Canavés.
If a mystery fan forwarded this newsletter to you and you'd like your very own you can sign up here.