Sponsored by Owlkids Books, publisher of A Likkle Miss Lou and other children's books.
A Kirkus Reviews most anticipated picture book of fall 2019. The uplifting story of a girl finding her own voice, A Likkle Miss Lou is a modern ode to language, girl power, diversity, and the arts. Louise Bennett Coverley, or Miss Lou, was an iconic entertainer known for popularizing patois in the arts—helping to pave the way for artists like Harry Belafonte and Bob Marley. This picture book tells the story of Miss Lou's childhood in Jamaica, trying to find her own voice. "This joyful book celebrates the importance of language and taking it as your own." —Kirkus Reviews
Hello and welcome to another yummy Monday newsletter full of bookish goodies! Be sure not to go swimming for at least an hour after you read this. I hope you're having a blast, whatever you're doing. Please enjoy the rest of your week, and remember to be excellent to each other! I'll see you again on Thursday. – xoxo, Liberty
Here's Monday's trivia question: What was Prince's actual name? (Scroll to the bottom for the answer.)
Deals, Reels, and Squeals!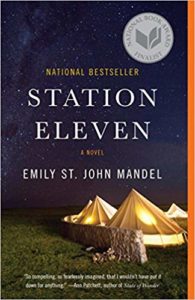 Mackenzie Davis and Himesh Patel will star in the series adaptation of Emily St. John Mandel's Station Eleven.
Check out Lobizona, an upcoming werewolf book by Argentine-American YA author Romina Garber. I WANT THIS SO BAD. (Wednesday Books, May 5, 2020)
Here's the first look at the cover of Alexis Daria's You Had Me at Hola. (Avon, July 7, 2020)
Daniel Kraus announced a middle grade fantasy series about teddy bears.
Gabi: A Girl in Pieces by Isabel Quintero is being adapted for HBO Max.
Here's the first look at book 2 in Hafsah Faizal's Sands of Arawiya series.
First peeks at the adaptation of Sally Rooney's Normal People are ready.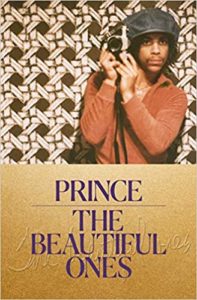 Here's the first look Inside Prince's posthumous memoir, The Beautiful Ones.
Two Dollar Radio will publish A History of My Brief Body by Billy-Ray Belcourt. (July 14, 2020)
Jacqueline Carey's Kushiel's Legacy series has been optioned by Lionsgate.
Here's the beautiful cover of The Lending Library by Aliza Fogelson. (Lake Union Publishing, June 1, 2020)
And here's the cover for More Than Maybe by Erin Hahn. (Wednesday Books, May 12, 2020)
Book Riot Recommends
At Book Riot, I work on the New Books! email, the All the Books! podcast about new releases, and the Book Riot Insiders New Release Index. I am very fortunate to get to read a lot of upcoming titles, and learn about a lot of upcoming titles, and I'm delighted to share a couple with you each week so you can add them to your TBR!
Loved, loved, loved:
Bent Heavens by Daniel Kraus (Henry Holt and Co. (BYR), February 25, 2020)
OOOOOOOOOO. I am so excited about this dark (darkdarkdark) alien horror YA novel! Kraus is always wonderful, but this is SUBLIME. It's about a teen named Liv Fleming whose life is turned upside down when her father reappears after being gone several day, claiming to have been abducted by aliens. Over the next several months, his behavior is radically changed. He sets traps in the woods behind their house. And then one day – he vanishes. Liv never believed her father was really abducted, but she continues to check the traps after he's gone out of loyalty. And then one day, there's something in one… SO GOOD! SO GOOD! SO GOOD!
What I'm reading this week: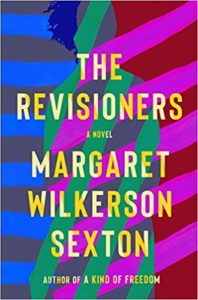 The Revisioners: A Novel by Margaret Wilkerson Sexton
Ninth House by Leigh Bardugo
Still Here: The Madcap, Nervy, Singular Life of Elaine Stritch by Alexandra Jacobs
The Deathless Girls by Kiran Millwood Hargrave
Pun of the week:
A scarecrow says, "This job isn't for everyone, but hay, it's in my jeans."
Here's a kitten picture:
It's just a look to the left…
And this is funny.
It's never too late.
Trivia answer: Prince Rogers Nelson.
You made it to the bottom! Thanks for reading! – xo, L