Sponsored by What Makes Us by Rafi Mittlefehldt
Eran Sharon knows nothing of his father. Now a senior in high school and living with his protective but tight-lipped mother, Eran is a passionate young man deeply interested in social justice . He organizes a peaceful protest but when heated moment at the protest goes viral, a reporter connects the Sharon family to a tragedy fifteen years earlier — and asks if Eran is anything like his father, a supposed terrorist. Soon enough, Eran is wondering the same thing. Timely and powerful, this novel confronts the prejudices, fears, and strengths of family and community, striking right to the heart of what makes us who we are.
Hey YA Readers!
Your weekend needs some new, cheap ebooks. Here's a roundup of some of the best YA ebook deals going now. Prices are current as of Friday morning.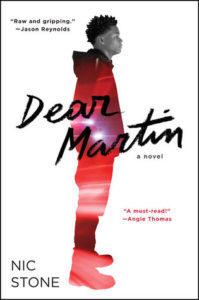 Grab Nic Stone's vital Dear Martin for $2.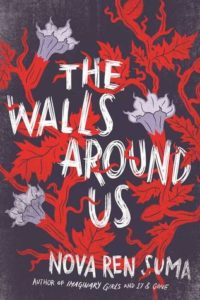 Nova Ren Suma's deliciously creepy The Walls Around Us is $2.
Jason Segel and Kirsten Miller's Otherworld is comped to Ready Player One. Snag it for $2.
Teens competing to go to Jupiter? That sounds awesome. Alexandra Monir's The Final Six is $2.
Bree Barton's Heart of Thorns is $2.
If you need a vampire fix, Vampire Academy's first book is $3.
Cynthia Leitich Smith's Hearts Unbroken, which is a fabulous #OwnVoices novel, is about bigotry, cultural heritage, and acts of resistance. $3.
---
Thanks for hanging out, and we'll see you again Monday!
— Kelly Jensen, @heykellyjensen on Instagram (note the new name!) and editor of (Don't) Call Me Crazy and Here We Are.