Sponsored by Quantum by international bestselling author Patricia Cornwell
A mysterious death. A missing pilot. And a trail of clues that could only have been left for her… When an alarm goes off in the tunnels under a NASA research center on the eve of a top-secret space mission, NASA pilot Captain Calli Chase suspects foul play. A series of disturbing clues point to her own missing twin sister, but what she uncovers is a conspiracy as vast as space itself. The first thriller in an electrifying new series by international bestselling author Patricia Cornwell will leave you wanting more. Quantum is now available at Amazon.com/Quantum.
Hello mystery fans! I'm back, this time with things I've seen and read around these here internets and thought you might be interested in reading too. Plus, I got your Kindle deals and a tiny bit of my week in reading–I'd never show you the whole thing it would melt your brains with too many books.
From Book Riot And Around The Internet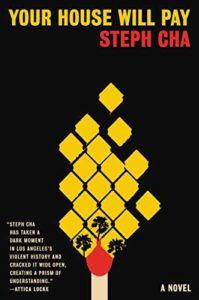 Liberty talked about Steph Cha's Your House Will Pay on All The Books!
And she joined Katie this week on Read Or Dead to talk creepy mysteries, news, and new releases.
Who and What Done it? Sleuth out the Culprit based on Your Favorite YA Books
A Drew for Every Mood: Which Nancy Drew PC Game Is For You?
Eat, Drink And Be Wary: Ex-CIA Agent Reveals How Eateries Are Key To Spycraft
A cute post of Hillary Clinton reuniting with her childhood copy of The Hidden Window Mystery.
Viral Story of Edmund Kemper's Audiobook Narration Tells Bigger Story
Tinker, Tailor, Writer, Spy: John le Carré takes aim at Brexit and Boris Johnson in his new novel, "Agent Running in the Field."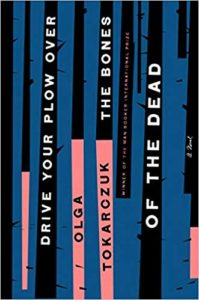 The Near-Mythic Inevitability of Olga Tokarczuk's Novels: The Polish author, known for her fragmentary, far-ranging novels, tightens her focus in the mystical detective novel Drive Your Plow Over the Bones of the Dead (And she just won the Nobel prize in literature)
The 'Dublin Murders' Book Ending Caused A Huge Divide In The Literary World (#TeamLikedIt)
Kindle Deals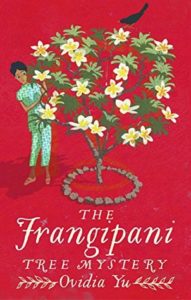 I'm really enjoying Ovidia Yu's new historical mystery series and the first 2 are ridiculously priced right now: The Frangipani Tree Mystery is $3.99 (Review)(TW suicide); The Betel Nut Tree Mystery is $3.99.
Caleb Roehrig's White Rabbit is $2.99 and perfect if you want a mystery with slasher movie body count! (Review) (TW rape)
If Sherlock meets Fantastic Beasts sounds good (it is!) Jackaby by William Ritter is $1.99 and the sequel Beastly Bones is $3.69! (Review)
A Bit Of My Week In Reading

I'm currently reading and really enjoying The Athena Protocol by Shamim Sarif which is about an elite group of vigilante justice spies with the "never kill" rule when one does just that. I love you all and don't take this the wrong way but it's so good I rather be reading it right now than writing about it. Did I say that out loud?
I just got my hands on a galley for Goldie Vance: The Hotel Whodunit by Lilliam Rivera, which is the upcoming middle grade series inspired by the Goldie Vance comics. And Ottessa Moshfegh's suspense Death In Her Hands–I don't want to know anything about it yet I just want to inhale it.
Browse all the books recommended in Unusual Suspects previous newsletters on this shelf. And here's an Unusual Suspects Pinterest board.
Until next time, keep investigating! And in the meantime, come talk books with me on Twitter, Instagram, and Litsy–you can find me under Jamie Canavés.
If a mystery fan forwarded this newsletter to you and you'd like your very own you can sign up here.