Sponsored by ECW Press.
American Gods meets Princess Mononoke in this powerful, diverse trilogy that is sure to capture readers' imaginations everywhere. This is the final, thrilling chapter in this series about gods, monsters, and the people who must decide if they're willing to pay the ultimate price to protect the family they found… in a world that may not be worthy of saving.
Happy Tuesday, shipmates! It's Alex, with a bunch of great-looking new releases for you, and some news links that vary on the scale between spooky and silly. If you need an excuse to smile this Tuesday, here you go: the fat bear winner of 2019 has been chosen, and she's a beauty!
New Releases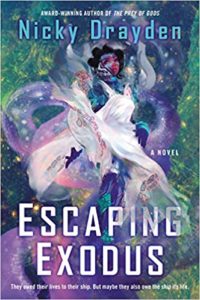 Escaping Exodus by Nicky Drayden – To escape an uninhabitable Earth, humanity has set up shops in massive, vacuum-breathing space beasts. Seske, a young woman unexpectedly thrust into the role of leader, must find answers to tremors disturbing the new beast her clan has moved into–while fending off a challenge by her confident, cunning sister.
Ormeshadow by Priya Sharma – A family drama that takes place at a farm seated over Orme, who legend says is a buried, ancient dragon who dreams of resentment, jealousy, and death.
Salvaged by Madeleine Roux – Rosalyn ran from Earth and became a "space janitor" to escape her messed up life by cleaning up other people's messes. Too bad she can't seem to escape herself; soon she's on her last-chance job, sent to salvage a ship where the crew turns out to not only not actually be dead–they're no longer entirely human either.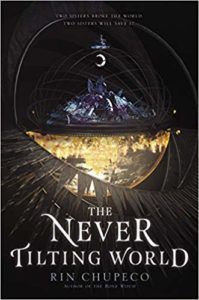 The Never Tilting World by Rin Chupeco – For generations, the world of Aeon has been ruled by twin goddesses… until the day one sister betrayed the other. Now the world is split between a place of endless night and a place of ceaseless, burning sun. The daughters of the goddesses must each set out on a dangerous journey if they want to heal their split and broken world.
The Throne of the Five Winds by S.C. Emmett – A princess from a vanquished kingdom who exists as a hostage and her lady-in-waiting try to survive the cutthroat politics of the imperial court. The already bloody political games become ever more dangerous as the Emperor's health declines and the six princes vying for the throne move into a deadlier phase of maneuvering.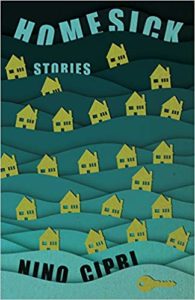 Homesick: Stories by Nino Cipri – A short story collection about home and estrangement, filled with stories that are dark, irreverent, and refreshingly queer. (Full disclosure: Nino and I share an agent.)
Fireborne by Rosaria Munda – In the wake of a brutal revolution, everyone can now test to join the governing class of dragonriders. As the old regime makes one last, grasping attempt to take over the city, two orphans who have grown up together, one from an aristocratic family and the other lowborn, must choose between the families they've found and inherited responsibility.
News and Views
8 fun facts about Mary Shelley for October!
And how about some SPACE HORROR!
Best essay I've read since the last newsletter: A Tale of Two Arthurs: On Mental Health, Joker, and The Tick
Very close runner up: I Opened the Door: On Portals, Fantasy, and My Disability
Amazon Studios has picked up the rights to Leigh Bardugo's Ninth House.
13 reasons you just have to read Heart of the Moors before the new Maleficent movie comes out.
RDJ is going to be… Dr. Doolittle? I mean, I guess that's a change from being Tony Stark.
20 must-read Star Wars tie-ins.
There's a new Expanse novella coming in December!
1212 Entertainment (which produced the recent Scary Stories to Tell in the Dark movie) has picked up the TV rights to Erin A. Craig's House of Salt and Sorrows.
A round-up of Good Omens art.
This is so cool: Moon, Landing, an animated poem for the 50th anniverary of the moon landing.
The first man to walk in space, Aleksei Leonov, now walks eternally with the stars.
Finland's Yle has made a game about social media and disinformation. You can play Troll Factory for free (and in English).
I must share this cartoon with you.
---
See you, space pirates. You can find all of the books recommended in this newsletter on a handy Goodreads shelf. If you'd like to know more about my secret plans to dominate the seas and skies, you can catch me over at my personal site.