Sponsored by Shadow Mountain Publishing
Little kids have big fears, which they often imagine to be scary creatures, like monsters. In the new picture book, Smarter Than a Monster, New York Times best-selling author Brandon Mull uses humor and a fantastical imagination to uncover the truth about monsters while guiding young readers to good habits that can last a lifetime. Paired with whimsical monster illustrations, Mull's text explains how knowing "Monster Facts" can help kids outwit them. From playtime to bedtime, Mull will arm young readers with practical advice in this innovative and imaginative parenting tool that teaches common sense and positive and healthy habits.
Happy Monday, book lovers! It has gotten cold and yucky here in Maine over the last few days. Which is perfect weather for reading in a hammock inside! I hope to get some quality hammock time in this week, and read as many books as I can. SO MANY GOOD BOOKS ON THE WAY. I hope you are all also able to get lots of reading done. Please enjoy the rest of your week, and remember to be excellent to each other! I'll see you again on Thursday. – xoxo, Liberty
Here's Monday's trivia question: Where is the real castle Bram Stoker modeled Dracula's castle on? (Scroll to the bottom for the answer.)
Deals, Reels, and Squeals!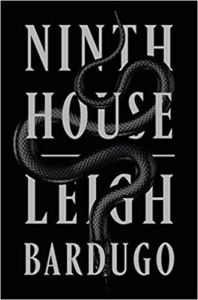 Leigh Bardugo's Ninth House will be a television series.
Rioter Eric Smith announced an #OwnVoices YA novel coauthored with Summer Heacock.
K-pop star Jessica Jung has written a YA novel.
Here's the gorgeous cover of Star Daughter by Shveta Thakrar. (HarperTeen, August 11, 2020)
Felicity Jones and Shailene Woodley will star in the adaptation of The Last Letter From Your Lover by Jojo Moyes.
Kerry Washington has joined Ryan Murphy's adaptation of The Prom for Netflix.
An adaptation of Maureen Johnson, John Green, and Lauren Myracle's Let It Snow is coming to Netflix on November 8th.
The Earthquake Bird by Susanna Jones is a film and I really wanna see it, because I loved the book.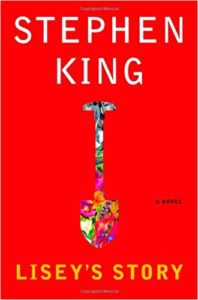 Clive Owen will star with Julianne Moore in the adaptation of Stephen King's Lisey's Story.
And even more cast news for the new adaptation of Stephen King's The Stand.
And here's the first look at All Adults Here, the upcoming novel by Emma Straub. (Riverhead, May 5, 2020)
Bela Lugosi is the face of Dracula in the upcoming graphic novel adaptation of the Bram Stoker classic.
Steven Spielberg and Tom Hanks to adapt the Donald L. Miller book Masters of the Air: America's Bomber Boys Who Fought the Air War Against Nazi Germany.
Here's the trailer for The Turning, an adaptation of The Turn of the Screw by Henry James.
T.D. Rizor's Freaky Deaky High series is being adapted for television.
The Crown writer will adapt Allison Pataki's Sisi novels.
At Book Riot, I work on the New Books! email, the All the Books! podcast about new releases, and the Book Riot Insiders New Release Index. I am very fortunate to get to read a lot of upcoming titles, and learn about a lot of upcoming titles, and I'm delighted to share a couple with you each week so you can add them to your TBR!
Excited to read: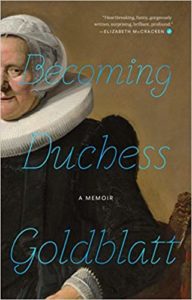 Becoming Duchess Goldblatt by Anonymous (Houghton Mifflin Harcourt, July 7, 2020)
I am a big fan of Duchess Goldblatt on Twitter. She is such a delight to follow. Also, she's not real. That's right. Her Grace is a fictional creation by a reclusive real-life writer, and they have now written a memoir. They talk about how speaking through Duchess Goldblatt and forming a large online community of friends has helped them get through some tough times. I can't wait to check it out!
What I'm reading this week: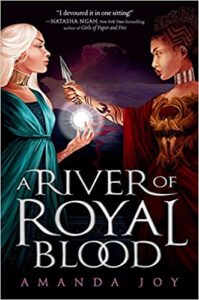 A River of Royal Blood by Amanda Joy
Bent Heavens by Daniel Kraus
Initiated: Memoir of a Witch by Amanda Yates Garcia
Ghoster by Jason Arnopp
Pun of the week:
I got a new pair of gloves today, but they're both 'lefts' which, on the one hand, is great, but on the other, is not right.
Here's a kitten picture:
And this is funny.
Trivia answer: Scotland.
You made it to the bottom! Thanks for reading! – xo, L