Sponsored by Penguin Teen
In 1872, New Orleans is a city ruled by the dead. Seventeen-year-old Celine Rousseau is enraptured by the vibrant city, from its music to its fancy soirées and even its danger. She becomes embroiled in the city's glitzy underworld, after catching the eye of the group's enigmatic leader, Sébastien Saint Germain. When the body of one of the girls from the convent is found in Sébastien's own lair–the second dead girl to turn up in recent weeks–Celine battles her attraction to Sébastien and suspicions about his guilt along with the shame of her own horrible secret.
Hey YA Readers!
Let's not slice this the wrong way. I've come across a YA book cover mystery that I cannot understand. I've reached out to fellow Book Rioters but it turns out, this is a big piece of surprise.
On YA book covers, we're not surprised to see any of the following:
Coffee/Tea/Other Caffeinated Beverages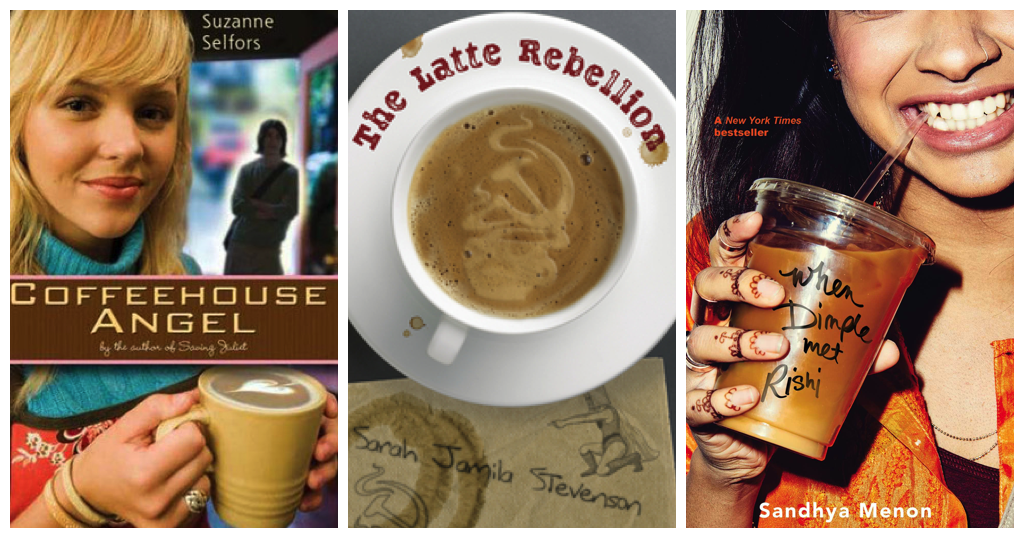 Coffeehouse Angel by Suzanne Selfors, The Latte Rebellion by Sarah Jamila Stevenson, and When Dimple Met Rishi by Sandhya Menon are, of course, just three out of many books with caffeinated drinks on YA covers.
Ice Cream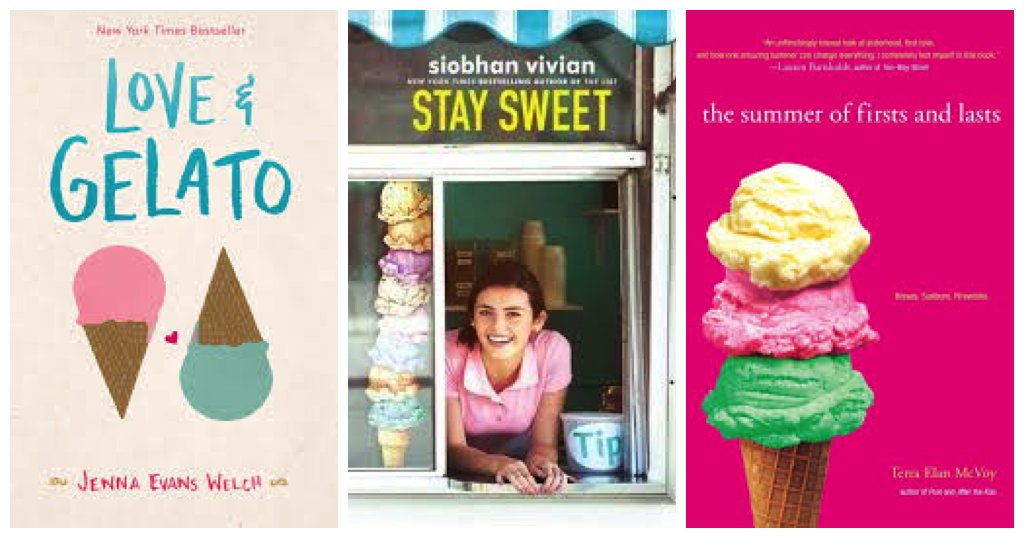 Ice cream is a YA book cover staple. For your sampling purposes, Love and Gelato by Jenna Evans Welch, Stay Sweet by Siobhan Vivian, and The Summer of Firsts and Lasts by Terra Elan McVoy.
Baked Goods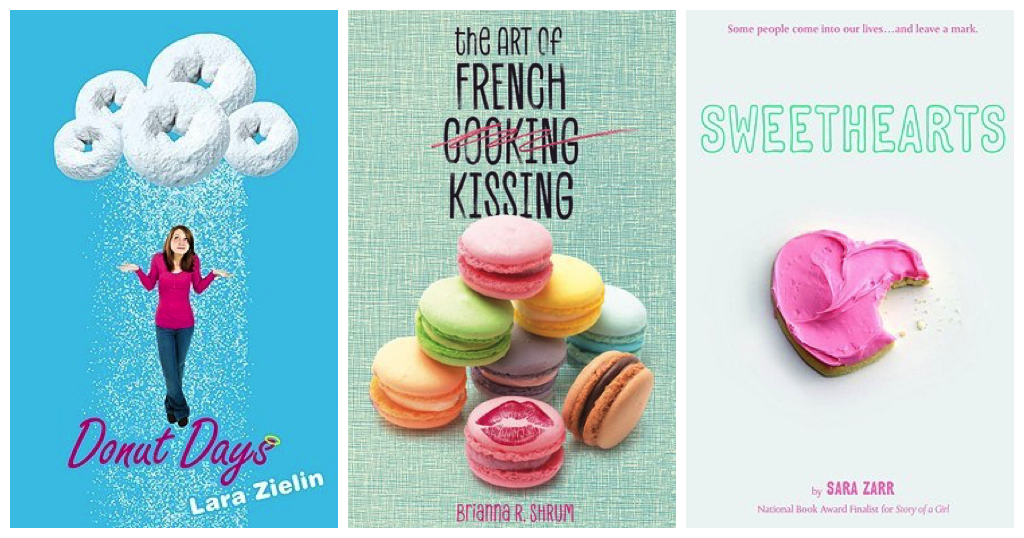 There are so many YA books featuring backed goods on their covers and every year, we see this pop up more. The selection here includes donuts on Donut Days by Lara Zielin, The Art of French Kissing by Brianna Schaum and macarons, and a sugar cookie on Sara Zarr's Sweethearts.
Fruit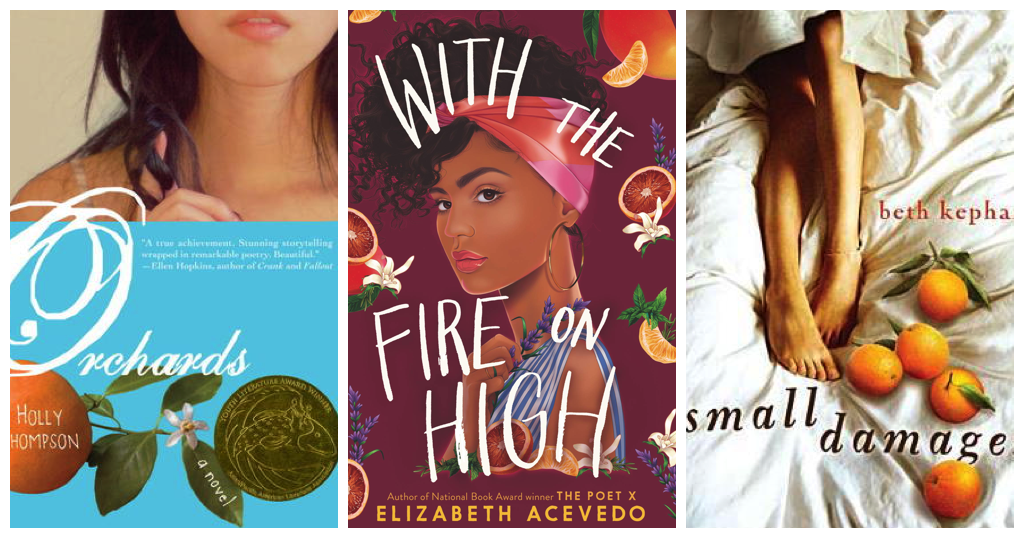 We've got fruit on YA book covers, include on Orchards by Holly Thomas, With the Fire on High by Elizabeth Acevedo, and Small Damages by Beth Kephart.
Fruit Sub Category: Apples
Thank Twilight for the fact we have a subcategory of fruit on YA book covers with apples.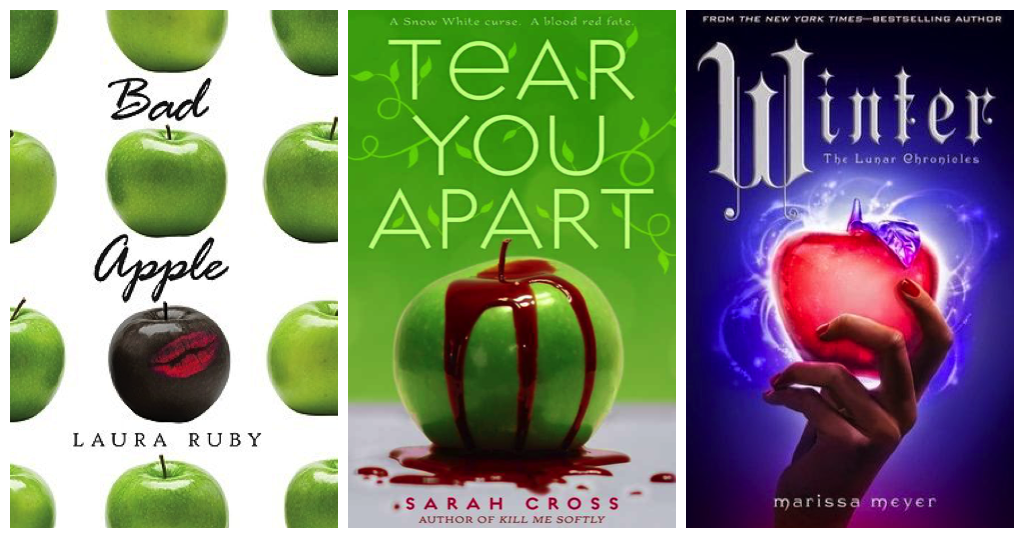 This selection includes Bad Apple by Laura Ruby, Tear You Apart by Sarah Cross, and Winter by Marissa Meyer.
(I could easily subcategory peaches here, too!)
More YA Food Covers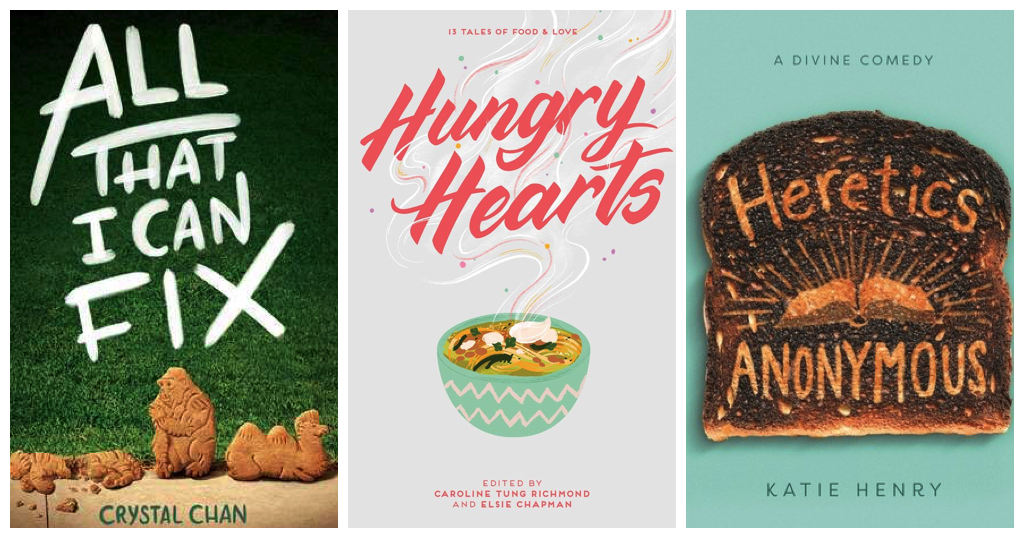 This is, of course, far from comprehensive when it comes to food on YA book covers, but a few more worth chewing on (heh) are the animal crackers on All That I Can Fix by Crystal Chan, the pho on Hungry Hearts, and the toast on Heretics Anonymous by Katie Henry.
October is National Pizza Month, and I was all excited to do a roundup of awesome YA book covers featuring pizza.
Except….
There is not a single YA book published with a traditional publisher featuring pizza on the cover.
For what is a staple food — something near universally loved and able to be adapted for so many dietary requirements — it's sure strange to see none of it on a YA book cover.
Stranger still is that the two YA books with "Pizza" in the title also do not have pizza on the cover.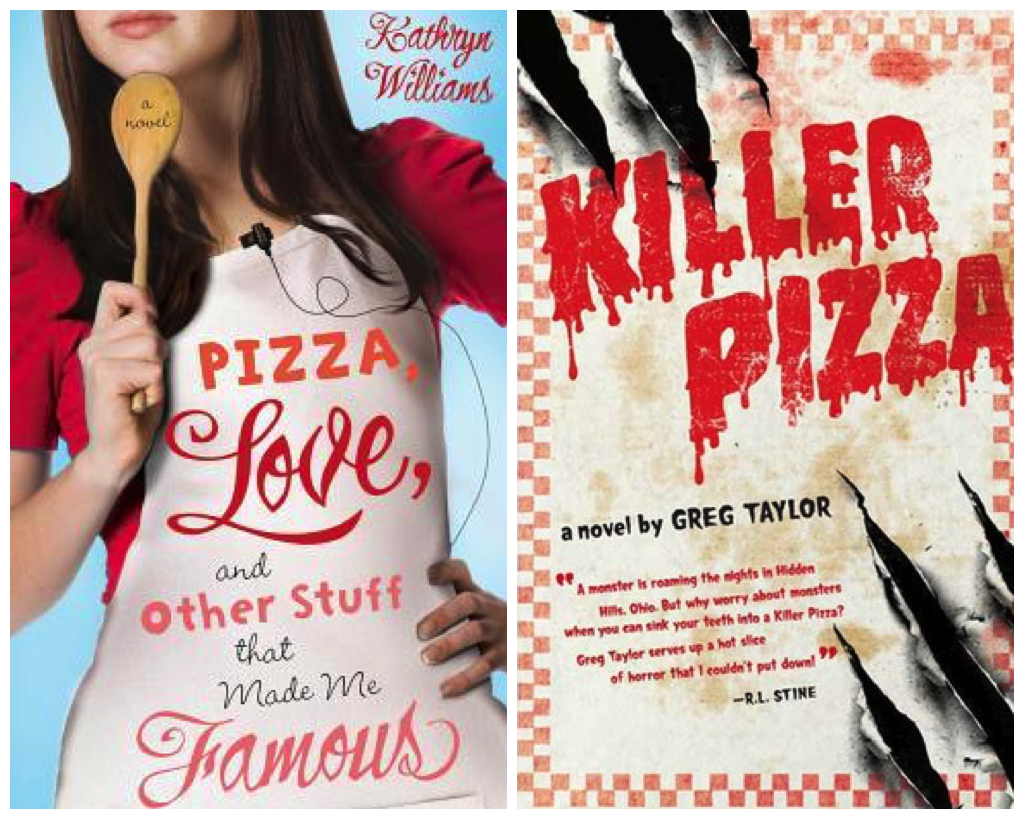 Is there pizza grease on the cover of Greg Taylor's Killer Pizza? Sure. Is it a pizza box? Also sure. But no actual pizza is on the cover. Same goes for Kathryn Williams's Pizza, Love, and Other Stuff That Made Me Famous.
Where's the pizza? Where's the sauce? The argument-inducing pineapple-topped pizza (which, for the record, can be delicious!).
This is a YA mystery I cannot solve, though it's one that leaves me wondering.
Until next time, YA readers — grab yourself a slice of your favorite pie and question everything you thought you knew about YA book covers.
---
— Kelly Jensen, @heykellyjensen on Instagram (note the new name!) and editor of (Don't) Call Me Crazy and Here We Are.