Sponsored by Andrews McMeel Publishing
Kintsugi is the ancient Japanese art of repairing broken pottery with powdered gold. Day after day, week after week, stage by stage, the object is cleaned, groomed, treated, healed, and finally enhanced. For this reason, kintsugi has also become a well-known therapy metaphor for resilience. This practical guide will help you overcome rough times, heal your deepest wounds, and become whole again through numerous stages, writing exercises, and testimonies.
Hola Audiophiles!
The good news is I don't have swine flu. The bad news: I did have some sort of head cold situation for a few days. I'm mostly better, but I'm left with that awful tickle cough that makes your eyes water. I had to rewind my audiobook three times in the last hour because I couldn't hear it over my cough! The worst.
Enough of the plague though. Let me down this hot toddy and get back to the audio.
---
New Releases – October 15 (publishers descriptions in quotes)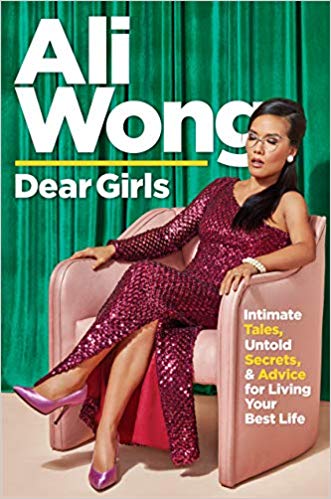 Dear Girls by Ali Wong, narrated by the author – If you haven't seen any of Ali Wong's unapologetic, no-holds-barred Netflix comedy specials (both of which she is super pregnant in, btw), do yourself a favor and do that. Then give a listen to this heartfelt, honest, and cry-laugh-inducing collection of letters from the comedian and writer to her two young daughters, (with explicit instructions not to read them until they're 21 for… well, reasons!). The intro alone, yo: the Salman Rushdie shade!
Narrator Note: Yep, you know what I'm about to say: author narration for the win! I could not imagine anyone else narrating this book. It's so natural, so vulgar, so hilarious.
Fireborne by Rosaria Munda, narrated by Christian Coulson, Candice Moll, and Steve West – A brutal revolution has claimed the lives of both Annie's lowborn and Lee's aristocratic families. Raised together in an orphanage, they've spent seven years training to become dragonriders, rivaling for the top position in this governing class. Everything changes when war erupts as the old regime surfaces to take back the city. Pitched as Game of Thrones meets Red Rising, which is very much my sh*t.
Narrator Note: This narrator team has credits in work by Michael Ondaatje, Mackenzi Lee, Erin Gough and more. I can't wait to give this one a listen. I'm ready for accents and dragons and impossible choices!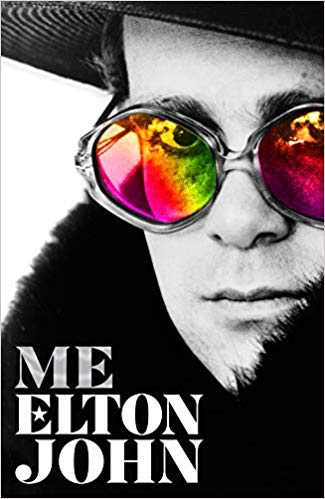 Me: Elton John by Elton John, narrated by Taron Egerton and Elton John – Storytime! I was raised primarily on music in Spanish, so much so that I get clowned to this day for not knowing a lot of the classic songs I'm "supposed to." Elton John though? I was singing Bennie and the Jets, Your Song, and The Bitch is Back before I was allowed to say bad words and cannot wait to listen to the Rocketman's story. If my weepy reaction to this commercial is any indication of what I'm in for, I'm very in and hope you will be too!
Narrator Note: I almost forgot that this is narrated by Eggsy from the Kingsman movies, which makes sense since the guy played Sir Elton in Rocketman. I love that Welshman's accent (and may have a teeny crush on him… and Richard Madden… but I digress). Bonus: here's an awesome vid of Taron and Elton singing together at Cannes.
The Body: A Guide for Occupants by Bill Bryson, narrated by the author – I've been a fan of Bill Bryson since Notes from a Small Island, though I confess I haven't read his more recent work. If you're a fan of A Short History of Nearly Everything, his latest sounds like a mix of that same "big sweeping view of a complicated thing" plus some deeper dive into the human body.
Narrator Note: I looooove his narration. He's American born but has lived in England pretty consistently since the 70s. His charming accent is then exactly what you'd expect of a native Iowan who's lived among Brits for decades now and I love it.
Latest Listens
I mentioned last week that I started The Witches by Stacy Schiff and… I dunno, I'm unsure about this one! I love the subject matter and the author, but three hours in, I'm nowhere near as hooked as I thought I would be. There's nothing really wrong with the narration, but there is a certain theatrical quality to this performance that I think isn't quite jiving with the subject matter for me. It's not even over-the-top or anything, but it sometimes feels a touch dramatized in moments when there is no drama?! Argh. Stay tuned. I'm going to keep going for a wee bit longer because I heart me some Stacy Schiff.
Listens on Deck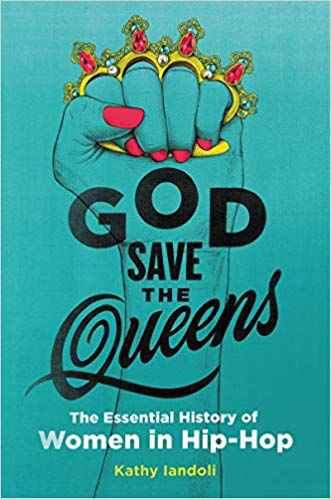 I'm thinking of taking a small break from The Witches to listen to God Save the Queens, a history of women in hip hop for which I have all the muppet arms. It's narrated by Bahni Turpin (you already know!) and is a look at the influential women who changed the game long before the Barbs and Bardigang were feuding in these streets. This one isn't out for a couple of weeks, I'll report back!
From the Internets
Julia Louis-Dreyfus Selina Meyer reflects on her audiobook grammy nomination. 
Apparently BBC Radio 4 has done an abridged audio reading of Margaret Atwood's The Testaments. And by "abridged," I mean it's 3.5 hours long in total when the unabridged version is over 13. Que?!?!
Audiobooks for Star Wars fans – I tried so hard to come up with a Star Wars pun and failed. Maybe, "Get your Audiyoda on?" I know, I tried.
---
That's all I got today! Shoot me an email at vanessa@riotnewmedia.com with audiobook feedback & questions or find me on Twitter and the gram @buenosdiazsd. Sign up for the In The Club newsletter, peep the Read Harder podcast, and watch me booktube every Friday too!
Stay bad & bookish, my friends.
Vanessa