We're giving away 10 copies of Emily Dickinson's Gardening Life by Marta McDowell! One lucky winner will receive the book and a tote bag filled with Emily Dickinson swag, and nine additional winners will receive a copy of the book.
Go here to enter for a chance to win, or just click the cover image below!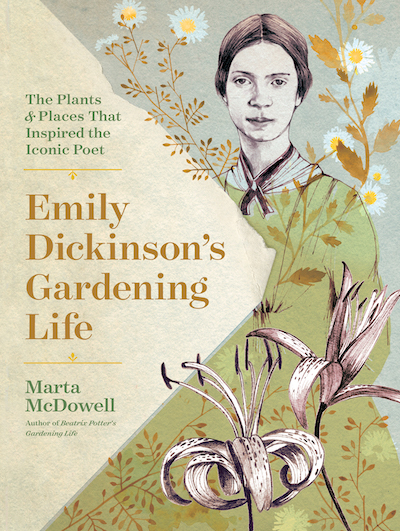 Here's what it is all about:
Emily Dickinson was a keen observer of the natural world, but less well known is the fact that she was also an avid gardener. In Emily Dickinson's Gardening Life, Marta McDowell explores Dickinson's deep passion for plants and how it inspired her writing. Tracing a year in the garden, McDowell reveals details few know about Dickinson and adds to our collective understanding of who she was as a person. By weaving together Dickinson's poems, excerpts from letters, contemporary and historical photography, and botanical art, Emily Dickinson's Gardening Life offers an enchanting perspective on one of America's most celebrated literary figures.