Sponsored by The 57 Bus by Dashka Slater with Fierce Reads
A New York Times Bestseller. Stonewall Book Award Winner. If it weren't for the 57 Bus, Sasha and Richard would never have met. Both were high school students from Oakland, California—one of the most diverse cities in the country—but they inhabited different worlds. Each day, their paths overlap for a mere eight minutes. One afternoon on the ride home from school, a single reckless act leaves Sasha severely burned. Richard is charged with two hate crimes and facing life imprisonment. One teenager in a skirt. One with a lighter. One moment that changes both of their lives forever.
Welcome to October, nonfiction friends! As I sat down to write this newsletter, I realized that I have 20 new books on my list for this week. Twenty! It really is an embarrassment of riches.
To keep this newsletter from turning into a novella, I decided to feature just the five I'm most excited about, then include the rest with links near the end. Let's dive in!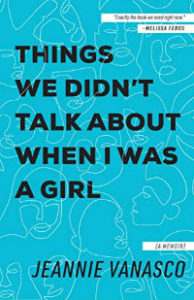 Things We Didn't Talk About When I Was a Girl by Jeannie Vanasco – As a teenager, Jeannie Vanasco was raped by a boy she considered a close friend. As an adult, Vanasco reached out to him for an interview to try and understand whether a good person can commit a terrible act.
Crisis of Conscience: Whistleblowing in an Age of Fraud by Tom Mueller – This book wasn't initially near the top of my list… but then last week happened. In this book, Tom Mueller shares the stories of whistleblowers from healthcare, business, and politics to understand "what inspires some to speak out while the rest of us become complicit in our silence."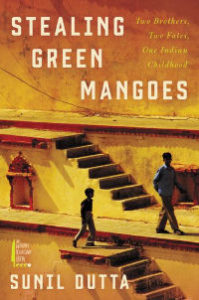 Stealing Green Mangoes: Two Brothers, Two Fates, One Indian Childhood by Sunil Dutta – After being diagnosed with Stage IV lung cancer, Sunil Dutta looks back to his childhood to understand how he and his brother Raju ended up on such different paths in life. Sunil became a 20-year veteran of the LAPD, while Raju became a fugitive, terrorist, and murderer.
Daughters of Chivalry: The Forgotten Children of King Edward Longshanks by Kelcey Wileson-Lee – I haven't pulled a history book for a while, so I want to change that! This book tells the story of the five daughters of King Edward I, who "ran the full gamut of experiences open to royal women in the Middle Ages."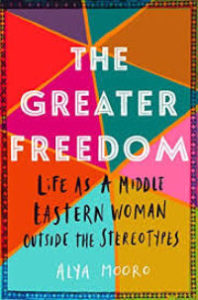 The Greater Freedom: My Life as a Middle Eastern Woman Outside the Stereotypes by Alya Mooro – born in Egypt and raised in London, Alya Mooro always felt pulled between two cultures. In this book, Mooro pushes back against the idea she should be one thing or another and makes peace with not fitting in.
And finally, here are 15 that might pique your interest:
My goodness, that's a lot of books! You can find me on Twitter @kimthedork, on email at kim@riotnewmedia.com, and co-hosting the For Real podcast here at Book Riot. This week, we chatted about cozy nonfiction you just want to snuggle up with. Happy reading! – Kim