Sponsored by AfterShock Comics
After the death of her father, Ruby Ando tries to reconnect with her estranged and isolated mother, whose hoarder house is a nightmare labyrinth of secrets and dangers. All the love Ruby was never shown, she sees her mother lavish on her treasures and trinkets, the possessions that possess her. But when Ruby desperately tries to free her mother, the house wages war, ensnaring both women within its maze. Brought to hideous and twisted life by her mother's love, the "Horde" is determined to purge Ruby from the collection — or else see her join it forever.
Hello mystery fans! Happy new month, hope you're stuffed with Halloween candy and ready for pie season! I've got some links you may want to click, a new true crime film adaptation, and a bunch of Kindle deals–including Tana French!
From Book Riot And Around The Internet
Quiz: Which Classic Mystery Should You Read?
Carolyn Keene and the Mystery of the Real Nancy Drew Author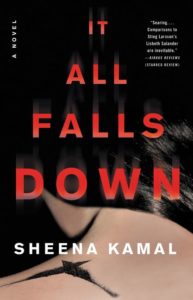 Rincey and Katie talk Stephen King's writers' retreat, get confirmation on Tana French being the best living mystery writer, and more on the latest Read or Dead!
Giveaway: THE DEAD GIRLS CLUB by Damien Angelica Walters
15 of Your Favorite Medical Thrillers
If You Loved 'Nancy Drew' As A Kid, You'll Love These 15 Thrillers Now
The Crimes Never End: A Guide to Mystery's Biggest and Longest-Lasting Book Franchises
Lee Child: 'If it comes to it, I'll kill Jack Reacher. No problem'
News

Congrats to Attica Locke, winner of the Writer of the Year Award from the Texas Book Festival!
Women's untold stories dominate Baillie Gifford prize shortlist
"Doubleday (in the U.K.) acquired Hallie Rubenhold's true crime title Bad Women for six figures. The trade publication said the book follows "the 1910 murder of Belle Elmore by her husband… and the extraordinary women caught up in these events." Rubenhold's The Five is on the short list for the 2019 Baillie Gifford Prize."
Ronan Farrow launching podcast offshoot of explosive book Catch and Kill
'The Cartel' Author Don Winslow Surprises With 5-Novella Book 'Broken'; Reacquires Backlist To Better Control Hollywood Deals
Watch Now
For mafia fans: The Irishman, Scorsese's adaptation of I Heard You Paint Houses by Charles Brandt, is now in select theaters (Netflix on November 27). You can watch the trailer here.
Kindle Deals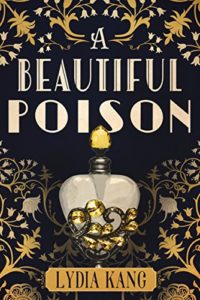 A Beautiful Poison by Lydia Kang is $4.99 and a great historical mystery! (Review) (TW suicide/ pedophile–not graphic)
If you're looking for suspense and a modern retelling of Rebecca, The Winters by Lisa Gabriele is $5.99!
The Man Who Played with Fire: Stieg Larsson's Lost Files and the Hunt for an Assassin by Jan Stocklassa, Tara F. Chace (Translator) is $4.99 and for fans of The Girl With the Dragon Tattoo and the author.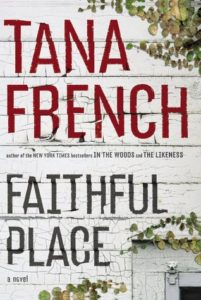 Faithful Place (Dublin Murder Squad #3) by Tana French is $1.99 and if you're a procedural fan you should RUN to this series!! And don't worry about #3 the books read as standalone since they rotate different members of the squad. (I don't know the TWs, sorry.)
And if you want to start a cozy mystery series set in Ireland with ghosts (not the scary kind) Murder in G Major (A Gethsemane Brown Mystery #1) by Alexia Gordon is $4.99!
Browse all the books recommended in Unusual Suspects previous newsletters on this shelf. And here's an Unusual Suspects Pinterest board.
Until next time, keep investigating! And in the meantime, come talk books with me on Twitter, Instagram, and Litsy–you can find me under Jamie Canavés.
If a mystery fan forwarded this newsletter to you and you'd like your very own you can sign up here.