Sponsored by Rebel by Marie Lu, with Fierce Reads.
Respect the Legend. Idolize the Prodigy. Celebrate the Champion. But never underestimate the Rebel. With unmatched suspense and her signature cinematic storytelling, #1 New York Times–bestselling author Marie Lu plunges readers back into the unforgettable world of Legend for a truly grand finale. "An epic, romantic saga." —Entertainment Weekly; "Rebel is a masterful feat written by a powerhouse author. Marie Lu is magic." —Tahereh Mafi, bestselling author of the Shatter Me series
Welcome to another Thursday blast of bookish news and goodies! How's the weather where you are? It's bananas here in Maine. 80 degrees one day, 60 degrees the next, 40 degrees over night, then back up to 78 the next day. Mother Nature is keeping us on our toes! But no matter what the weather is, it's always good weather for reading. I hope you're reading something wonderful, and have a great rest of your week. And remember to be kind to yourself and others. I'll see you again on Monday! – xoxo, Liberty
P.S. More fun news: be sure to enter Book Riot's giveaway of the year's 10 best mystery/thrillers so far!
Trivia question time! Who designed the original iconic book jacket for Jurassic Park by Michael Crichton? (Scroll to the bottom for the answer.)
Deals, Reals, and Squeals!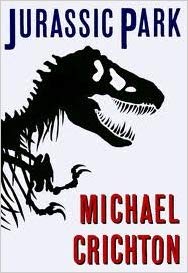 Laura Dern, Sam Neill, and Jeff Goldblum will reprise their original roles in Jurassic Park 3, coming in 2021.
There's a sequel to Adib Khorram's Darius the Great Is Not Okay on the way!
Haley Lu Richardson and Barbie Ferreira will star in the film adaptation of UNpregnant.
Oprah announced The Water Dancer by Ta-Nehisi Coates as her next book club pick, which is her first for Apple.
Joanne McNeil announced her new book: Lurking: How a Person Became a User.
Ray Romano will have a starring role in the series adaptation of Alissa Nutting's Made for Love.
Lee Daniels is making a series from The Spook Who Sat by the Door by Sam Greenlee.
Andrew Scott will star in the Showtime series Ripley, based on The Talented Mr. Ripley novels by Patricia Highsmith.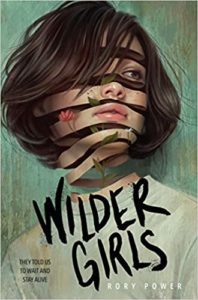 Wilder Girls author Rory Power announced her new book, Burn Our Bodies Down, coming in the summer of 2020.
Meryl Streep will narrate an audiobook version of Charlotte's Web.
The News of the World adaptation with Tom Hanks has added The Walking Dead actor Thomas Francis Murphy.
A movie adaptation of the sci-fi comic book Blink is in the works.
Book Riot Recommends
At Book Riot, I work on the New Books! email, the All the Books! podcast about new releases, and the Book Riot Insiders New Release Index. I am very fortunate to get to read a lot of upcoming titles, and learn about a lot of upcoming titles, and I'm delighted to share a couple with you each week so you can add them to your TBR! (It will now be books I loved on Mondays and books I'm excited to read on Thursdays. YAY, BOOKS!)
Excited to read: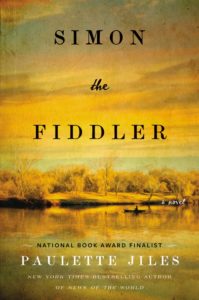 Simon the Fiddler by Paulette Jiles (William Morrow, April 14, 2020)
I am a HUGE fan of News of the World, the last novel we were lucky enough to get from Paulette Jiles. And this forthcoming one starts just a little bit before that one, at the end of the Civil War. I cannot wait to read it, because as you've probably heard me say a million times, that's my favorite time period for novels! I'm also excited for the News of the World film, which is scheduled for release on Christmas 2020.
What I'm reading this week.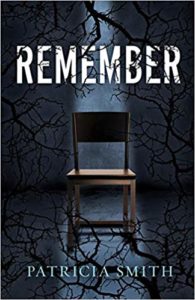 Remember by Patricia Smith
The Unwilling by Kelly Braffet
Riot Baby by Tochi Onyebuchi
(Hey, it's been a long week.)
And this is funny.
I can relate.
Trivia answer: Chip Kidd.
You made it to the bottom! High five. Thanks for reading! – xo, L