Sponsored by #1 Amazon bestselling author Diana Muñoz Stewart. Learn More!
From the #1 Amazon bestselling author of I Am Justice, comes The Price of Grace. The romantic suspense sequel Publishers Weekly proclaimed, "a high-octane instalment" and an "intricately plotted novel." Kirkus Reviews noted Muñoz Stewart, "weaves a tender romance around a thrill ride of a plot." Gracie Parish and Leif "Dusty" McAllister meet during a firefight in Mexico. Instant attraction turns to blazing complication as these romantic partners find themselves on opposite sides of the law. Get your pulse pounding! Listen to the first chapter for FREE on Diana's website: https://dianamunozstewart.com/the-price-of-grace-audiobook/ Or buy now on Audible!
Hola Audiophiles!
I'm back in San Diego this week for some Maid of Honor duties and went from dressing for rain to sweating through my sundress. It's all good though, because Mexican food has fed my soul and now I get to talk about ze audiobooks. And because I'm blasting Lizzy while I write, I have to share this related funny. I DIED.
Ready? Let's audio.
---
Don't forget: you could win the best mysteries/thrillers of the year so far! You have until 9/30 to enter. Go!
New Releases – October 1 (publisher's description in quotes): I absolutely chose all witchy/magical/monstery things because I am greeting autumn with open and eager arms.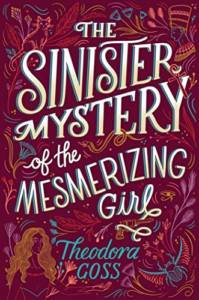 The Sinister Mystery of the Mesmerizing Girl by Theodora Goss, narrated by Kate Reading – This is the third and final book in the trilogy that began with The Strange Case of the Alchemist's Daughter which I've had on my TBR forever. At least now I can begin reading knowing I won't have to wait to keep going! Mary Jekyll and the Athena Club race to save their kidnapped friend Alice, and foil a plot to unseat Queen Victoria.
Narrator Note: Kate Reading has narrated the rest of the books in this series, and also V.E. Schwab's Shades of Magic series. *insert heart-eyed emoji here*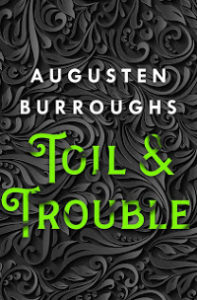 Toil & Trouble: A Memoir by Augusten Burroughs, narrated by Anne Bobby, Augusten Burroughs, Gabra Zackman, and Robin Miles – When you brace yourself to tell your mother you're a witch, the response you're probs not expecting is, "Oh yeah yeah yeah, me too. Been a witch forevs. Welcome!" That's what happened to Augusten Burroughs though, a story he recounts for us in this touching memoir. The hook: "Ghosts are real, trees can want to kill you, beavers are the spawn of satan, houses are alive, and in the end, love is the most powerful magic of all."
Narrator Note: I was already excited about this given that it's pretty much October and I wants all of the witchy reads. Then I saw Robin Miles is one of the narrators… check please.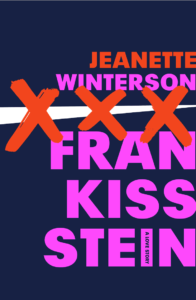 Frankissstein: A Love Story by Jeanette Winterson, narrated by John Sackville, Perdita Weeks – Eek! I've only ever read one tiny book by Jeannette Winterson. Time for that to change! This is billed as "an audacious love story that weaves together disparate lives into an exploration of transhumanism, artificial intelligence, and queer love." It contains discussions of Mary Shelley, a trans doctor in Brexit Britain falling in love with an expert in AI, a cryogenic facility in Phoenix, and a divorcee launching a new line of sex dolls. WHAT? How? Que? Gimme.
Narrator note: Perdita Weeks narrated CIRCE and that was all it took for me to download.
There are just sooooo many more books coming out this fall. If you want more of those to add to your TBR, don't forget that Liberty puts together an awesome New Release Index (I consult it almost daily), available for all Book Riot Insiders!
Latest Listens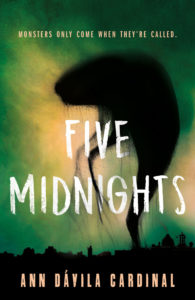 Five Midnights by Ann Davila Cardinal, narrated by Almarie Guerra – I finally got to this book and I looooove. This novel set in Puerto Rico is inspired by a Latinx boogeyman myth: in Mexico it was el cucuy, in Puerto Rico it's el cuco. No matter what your gente call it, many a brown kid is trembling with fear at the mere mention of the monster that will kidnap them for not cleaning their rooms satisfactorily.
The story: a string of very suspicious deaths among a group of friends rocks the island. Lupe Dávila, visiting PR for the summer from Vermont, and Javier Utierre, longtime friend to the boys who've been killed, will have to get over their aversion to one another in order to figure out who—or what—is killing these young men. The clues start to lead away from the human and towards the supernatural – could el cuco be real, and is it responsible?
I don't love using the term "sassy Latina" because it's often a lazy stereotype, but Lupe and numerous other characters are indeed sassy AF and the narrator gets their attitudes, accents, and inflections so, so right. I also love that there's a rapper in the story named "Papi Gringo," a clear play on Daddy Yankee for all my reggaeton fans. Dame mas gasolina! was the anthem of my college years, and yes: it means "give me more gasoline!" Shrug.
From the Internets
Have you heard of Unseen? It's the first audio comic aimed at readers who see with their mind.
Meryl Streep will narrate a new Charlotte's Web audiobook Production
Audible ain't done arguing over these captions.
Over at the Riot
Nonfiction was my first audiobook love;here are some recs if you'r looking for great true-story listens.
---
That's all I got today! Shoot me an email at vanessa@riotnewmedia.com with audiobook feedback & questions or find me on Twitter and the gram @buenosdiazsd. Sign up for the In The Club newsletter, peep the Read Harder podcast, and watch me booktube every Friday too!
Stay bad & bookish, my friends.
Vanessa