Sponsored by Forge Books.
Set in 1803 New York, Hudson's Kill is the riveting next historical thriller from NPR reporter and producer Paddy Hirsch, perfect for fans of The Alienist and Gangs of New York. The city is rife with tension. When a young black girl is found stabbed to death, both City Marshal Justy Flanagan and school teacher Kerry O'Toole decide to go after the killer. They each find their way to a shadowy community on the fringes of the growing city, where they uncover a craven political conspiracy bound up with a criminal enterprise that is stunning in its depravity.
Hi mystery fans! This week I have for you a great mystery + coming-of-age, an awesome heist thriller, and an Irish procedural series because I know mystery readers are always looking for a new procedural.
Mystery + Coming-Of-Age (TW addiction/ discussions of sex trafficking/ past rape, not detailed)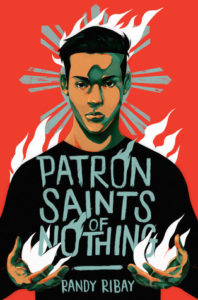 Patron Saints of Nothing by Randy Ribay: I loved this book. It's equally about a teen boy trying to solve the mystery of how his cousin died but also a book about identity, culture, and finding your way and place when your roots can feel conflicting to your current life. During his senior year of high school Jay Reguero finds out that his cousin Jun, who lives in the Philippines, died. Not only does he feel guilty that he recently stopped responding to his cousin's letters but he doesn't understand how he was killed due to the country's current war on drugs. So he convinces his parents to let him spend his spring break visiting his family in the Philippines while really planning on using the trip to find out exactly what his cousin was doing before his death, who really killed him, and why. This book is equally heartbreaking and uplifting as it explores current political issues, diaspora, Eastern world vs Western world, racism, addiction, family…all while keeping the mystery thread taut throughout. It felt really well rounded, carefully written, and I absolutely adored the characters. This has been an exceptional year for crime books with new voices exploring really important topics and you can add this one to the collection. Bonus, I really enjoyed the audiobook which was narrated by Ramón de Ocampo, the same narrator for Red, White & Royal Blue and This Is Where I Leave You–wildly different books but if you pick up audiobooks based on narrators you like those are also great listens.
Hello, Awesome Heist Book! (TW torture/ child murder/ assisted suicide/ addiction)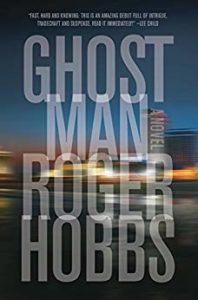 Ghostman (Jack White #1) by Roger Hobbs: Fellow Rioter Liberty put this book in my hands and I'm super glad since it ended up being one of those books I read way past my bedtime because just-one-more-chapter! You have the Ghostman, literally a dude that just disappears, who is called in to find one of the men from a botched heist and retrieve the money bag before the dye packets go boom. Except he's only taking on this job to pay off a debt for a past job that went very wrong. So you get two heists in one as you follow the Ghostman in present time–48-hour clock ticking down!–trying to find the money bag, and past chapters where you learn how he was trained and how his last heist changed everything. You get the ins-and-outs of everything in this book in a way that may make you feel ready to go pull off a huge heist, and I loved that the two storylines were equally intense so the pacing of the book remained consistent throughout.
Irish Procedural! (TW attempted murder suicide off page, suicide discussions/ domestic abuse)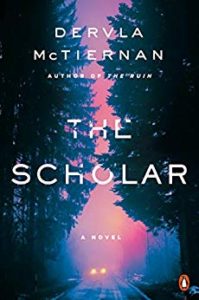 The Scholar (Cormac Reilly #2) by Dervla McTiernan: This is one of those solidly good from beginning to end procedurals. While it stars Detective Cormac Reilly, who was on desk duty cold cases for a while, it also takes you into the lives of other characters in a way that feels like a great addition rather than a distraction. This case also hits close to home for Reilly as his girlfriend is the one who finds the body of the case he ends up on. A case about a murdered woman on a university campus and mistaken identity that will test loyalty, relationships, and job security. If you've been looking for a new series you can sink into that does a good balance of focusing on the cases and the characters, procedural fans will be satisfied with both entries so far in the series. And bonus for good audiobook narration!
Recent Releases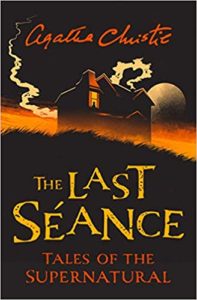 The Last Séance: Tales of the Supernatural by Agatha Christie (Currently Reading: I've been dipping in and out of these Christie short stories that make a good October read since some are spooky-ish and a bit supernatural. Also, a good gift for Christie fans who like short story collections!)
A Bitter Feast (Duncan Kincaid & Gemma James #18) by Deborah Crombie (TBR: Scotland Yard procedural.)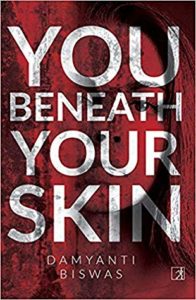 You Beneath Your Skin by Damyanti Biswas (TBR: This is a crime thriller set in New Delhi that I'm hoping to get my hands on soon.)
The Shape of the Ruins by Juan Gabriel Vásquez, Anne McLean (Translator) (Paperback)
Win the Best Mystery/Thrillers of the Year So Far!
Browse all the books recommended in Unusual Suspects previous newsletters on this shelf. And here's an Unusual Suspects Pinterest board.
Until next time, keep investigating! And in the meantime, come talk books with me on Twitter, Instagram, and Litsy–you can find me under Jamie Canavés.
If a mystery fan forwarded this newsletter to you and you'd like your very own you can sign up here.