Sponsored by Penguin Teen
Two friends. One fake dating scheme. What could possibly go wrong? Frank's parents expect him to end up with a nice Korean girl–which is a problem, since Frank is dating the girl of his dreams: Brit Means. Brit, who is funny and nerdy just like him. Brit . . . who is white. Desperate to be with Brit, Frank turns to friend Joy Song. Together, they come up with a plan to help each other and keep their parents off their backs. As Frank falls in love for the first time, he's left wondering whether he ever really knew anything about love—or himself—at all.
Hey YA Fans!
Grab your wallet and prepare to make your ereader delighted with these cheap and fabulous YA ebook deals. There's something here for every kind of reader.
Deals are current as of Friday, September 6.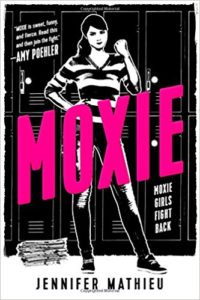 Jennifer Mathieu's fantastic Moxie is $3. Read it before the adaptation hits.
Sadie by Courtney Summers is $3. For all of the true crime fans!
The award-winning Bone Gap by Laura Ruby? $3.
Sports mysteries your jam? John Feinstein's Backfield Boys is $3.
For sports nonfiction, Steve Sheinkin's Undefeated is $3.
Maybe you want a collection of eerie short stories? Kelly Link and Gavin J. Grant's Monstrous Affections is $3.
Piecing Me Together by Renée Watson is $2. If you haven't read this, you should. [This deal expired before I hit send, but it's still only about $5, so I'm keeping it here!]
Maureen Johnson's Truly Devious — first in a trilogy and one with a heck of an ending — is $3.
Leah On The Offbeat by Becky Albertalli is $3. (I liked this one more than Simon!).
I have not read Parrot in the Oven by Victor Martinez, but it's constantly on lists of best older YA books. Grab it in honor of Hispanic Heritage Month (Sept 15-Oct 15) and beyond. $2.
Eric raves about Chuck Wendig's Under The Empyrean Sky on Hey YA a lot, and you can grab it for $4.
The Raven Boys by Maggie Stiefvater is $3. It's another one to read before it's adapted.
A Court of Thorns and Roses by Sarah J. Maas is $3.
Want some fantasy? Julie Kagawa's The Immortal Rules is $3.
Maybe something creepy is what you're after, and if so, try The House by Christina Lauren for $2.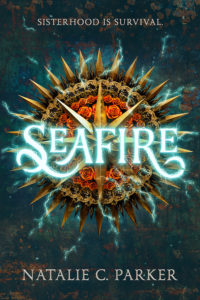 Last, but not least, grab Natalie C. Parker's Seafire for $3. Girls! The high sea! Adventure!
Did you know you can sometimes (legally) read the full books from certain publishers? Simon and Schuster offers that up on their Riveted page and this month, Neal Schusterman's Unwind is the freebie along with a handful of others. Check it out (this isn't sponsored but something I found while poking around and thought would be worth sharing because free books!).
---
Thanks for hanging out, and we'll see you Monday! Happy reading 🙂
— Kelly Jensen, @heykellyjensen on Instagram (note the new name!) and editor of (Don't) Call Me Crazy and Here We Are.