Sponsored by Vesuvian Books, publisher of Speak No Evil by Liana Gardner.
The daughter of Appalachian snake handlers becomes a ward of the state after a tragedy leaves her orphaned.
"… highly emotional." ~School Library Journal
"… a very powerful novel that depicts the cruelty and injustice of the world while also highlighting the ever-present beauty that few see when struggling with dark issues. The book displays the power that love and music have even in the darkest of times." ~US Review of Books
Hello, starbits! How's your September going so far? Mine is filled with books, which is just how I like it. I have a lot of great things to tell you today, what with there being no newsletter last Monday and all. I hope you have a great rest of your week, and remember to be kind to yourself and others.  I'll see you again on Monday! – xoxo, Liberty
P.S. More fun news: be sure to enter Book Riot's giveaway of the year's 10 best mystery/thrillers so far!
Trivia question time! What actor was originally cast as Aragorn in Peter Jackson's Lord of the Rings film trilogy? (Scroll to the bottom for the answer.)
Deals, Reals, and Squeals!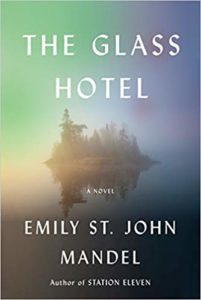 Emily St John Mandel's upcoming novel, The Glass Hotel, is being adapted for television, with Mandel herself writing the pilot.
The trailer for Just Mercy with Jamie Foxx and Michael B. Jordan has arrived.
Hulu is already developing the Handmaid's Tale sequel based on The Testaments by Margaret Atwood, which comes out next week.
Buenos Aires-based author K Ferrari has sold his first novel in English, Like Flies from Afar, to Canongate.
Kate Mulgrew has joined the cast of Mr. Mercedes.
Nic Stone is writing a Black Panther novel about Shuri, to publish next year. And former Rioter Preeti Chhibber is writing about the Avengers!
Rooney Mara has joined Guillermo Del Toro's Nightmare Alley adaptation.
Will Poulter has been cast in the lead of the Lord of the Rings series.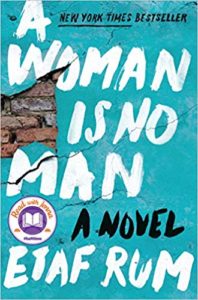 Authors Jenny "The Bloggess" Lawson and Etaf Rum are opening bookstores, in San Antonio and Rocky Mount, respectively!
Ursula Le Guin's Earthsea Cycle is being adapted for television.
The 2019 Booker Prize shortlist has been announced.
Here's the trailer for the third season of Anne with an E on Netflix.
Daniel Henney will play al'Lan Mandragoran in the Wheel of Time series.
The New York Times talked to the Stanford assault victim, Chanel Miller, who is publishing her memoir on September 24. (TW: sexual assault.)
BJ Novak is releasing a companion edition to The Book with No Pictures.
Book Riot Recommends 
At Book Riot, I work on the New Books! email, the All the Books! podcast about new releases, and the Book Riot Insiders New Release Index. I am very fortunate to get to read a lot of upcoming titles, and learn about a lot of upcoming titles, and I'm delighted to share a couple with you each week so you can add them to your TBR! (It will now be books I loved on Mondays and books I'm excited to read on Thursdays. YAY, BOOKS!)
Excited to read:
Redhead by the Side of the Road by Anne Tyler (Knopf, April 7, 2020)
NEW ANNE TYLER. I read everything she writes. She is my go-to comfort read. I have always loved her, since I was a kid. Favorite Tyler novel? Saint Maybe. There was something a few years ago in an interview where I swear I heard that she said she wasn't going to publish anymore novels after she reached her twentieth one, but I am glad that has turned out not to be true. This one is about a meticulously organized tech programmer whose life is tipped into chaos when a teenager arrives, claiming to be his son. I can't wait! Tyler is so good at human nature.
What I'm reading this week.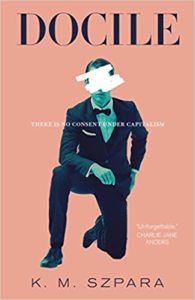 Docile by K.M. Szpara
The Knockout Queen: A Novel by Rufi Thorpe
Last Couple Standing: A Novel by Matthew Norman
Think Black: A Memoir by Clyde W. Ford
The Silvered Serpents by Roshani Chokshi
And this is funny.
Trivia answer: Stuart Townsend. 
You made it to the bottom! High five. Thanks for reading! – xo, L