Sponsored by our giveaway of the year's best mysteries and thrillers so far!
We're giving away 10 of 2019's best mysteries and thrillers published so far. Click here to see the complete list, and to enter to win!
The past week has been…something…on both sides of the Atlantic (and in the Pacific) and goodness knows we need romance novels right now. We'll talk news on Monday; let's just hold onto the happy.
Over on Book Riot
Annika has a lot of questions about illustrated covers and their connection to romcoms.
It was anchored in the bottom of last Thursday's newsletter, but in case you go banner blind, I neglected to mention that When in Romance aired last week, so if you rely on me to remind you it exists…well, don't because I'm terrible at it.
Have you read these romantic suspense novels? Some of them are a little more on the suspense end than romance, but they have both thrills and kissing, so we'll let that slide.
Deals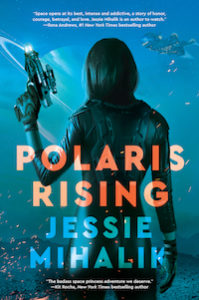 If you've been feeling bereft of kickass space princesses, Polaris Rising by Jessie Mihalik is 1.99. Fighting in the dark, snark up the wazoo, and developing trust regardless of terrible circumstances are just the highlights of this first book in a cool space opera series.
Speaking of romantic suspense, have you checked out anything by Piper J. Drake yet? If you want to check out something I can guarantee is worthwhile—equal explosions and *explosions*—try Hidden Impact, which is also 1.99 right now.
New Releases
This week has been a veritable smorgasbord when it comes to new releases, and I've gotten my hands on a couple or three.
Well Met
Jen DeLuca
What could possibly send me running faster than hearing the words "Renaissance faire romance"? Lots of GIFs featuring everyone's favorite Captain Guyliner, Colin O'Donoghue. Obviously, I was curious enough to dig in.
And man, so many Faire feels.
Some of us grew up going to renfaires. In my case, it was one of the ones mentioned in Well Met, the Maryland Renaissance Festival (though the one they put on also reminded me of the New York Renaissance Festival, which I've only been to once but from which I have basically the only photographic evidence of my ever having gone to one). But we're getting way off track. Basically, if you love participating in Renaissance festivals in any role, you're going to enjoy the hell out of this book.
Another thing you're probably going to love, as a romance reader, is living in Emily's head. She can be a touch annoying, but it's great to watch her grow over the course of the summer, to see how she connects the dots and figures out her own life, even as she's dealing with a terrible past betrayal and the psychological and general life-related repercussions of said betrayal. But it's not all sad, because she's got a delightful sister and niece, some rambunctious new friends, and of course, Simon, the Faire coordinator who…might also be a pirate…
So yeah. Have at it.
(I will note that while Jen DeLuca's universe is delightful, there was a significant lack of POC and queer characters. One might argue that it's a small town…but it's a small town outside of Baltimore, so I'd expect a little less homogeneity.)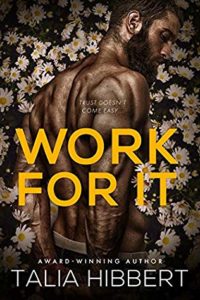 Work for It
Talia Hibbert
This was almost a surprise release; Talia announced it about a month ago, as we all thought we'd have to wait for Get a Life, Chloe Brown in October before we'd get a new Talia Hibbert book, and I'm glad to have gotten my hands on an eARC. Which I devoured.
I have a confession to make: I haven't read Bad for the Boss or the other Just for Him books. I have been saving them for a rainy day, because too much time without a TH book is just a travesty. (How did we survive before?) But luckily, we don't need to have met Olu in those books to dive deep into his soul in this one. Having reached a point in his life where he needs to reset, be alone with his thoughts and his journals, Olu decides to go out into the country and join an elderberry harvest. Which is where he meets Griff, the farm manager and town weirdo (according to the town, anyway). They don't start off on the right foot, but eventually they sort of figure each other out. But not themselves—so there's a lot of grief that each has to deal with before they're in the right place to be together.
Don't worry though; if you've read anything else by her, you know she treats her readers well. Just prepared for an exhausted, feelings-heavy nap when you're done.
I also started Lord of the Last Heartbeat by May Peterson, and I didn't want to stop to write this. I haven't felt pulled in by worldbuilding like this in a while, and I want to know everything about everyone. I have no idea what's going to happen, but I'm all in for the magical opera and the moon children.
Other books I'm looking forward to picking up: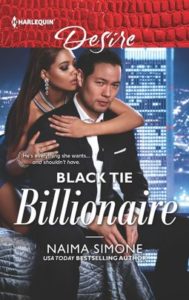 Black Tie Billionaire by Naima Simone
Island Fling with the Tycoon by Therese Beharrie
Bringing Down the Duke by Evie Dunmore (I started but got distracted by this guy with humongous eyes climbing El Capitan with no ropes or anything…)
The Lady and the Highwayman by Sarah M. Eden
Guarding the Countess by Jess Michaels (apparently, the swords cross—it's a requirement in MMF, you know)
How to Belong With a Billionaire by Alexis Hall
To Break a Vow by Chencia C. Higgins
Return to Me by Farrah Rochon
Netherfield Must Go! By Nikki Payne (Pride and Prejudice retelling with black protagonists, what?!)
As usual, catch me on Twitter @jessisreading or Instagram @jess_is_reading, or send me an email at jessica@riotnewmedia.com if you've got feedback, bookrecs, or just want to say hi!