Sponsored by Best Friends by Shannon Hale and LeUyen Pham with First Second Books
Bestselling creators of Real Friends Shannon Hale and LeUyen Pham are back with a true story about popularity, first crushes, and finding your own path. Sixth grade is supposed to be perfect. Shannon's got a sure spot in the in-crowd and her best friend is their leader, the most popular girl in school. But the rules are always changing, and Shannon has to scramble to keep up. Follow your heart. Find your people.
Happy Tuesday! I am changing things up today. Fall is almost here, so I thought I would share 30 books being released in the next few months that you should mark down now. There are SO many new releases that sometimes really great books get lost in the shuffle, so you'll be on top of things! Some of these I have read, and some of them are books I am REALLY excited about. And you can also hear about some of today's awesome new releases on this week's episode of the All the Books! Tirzah and I discussed Pumpkinheads, Wonton Terror, Last Ones Left Alive, and more great books.
Thanks so much for reading and enjoy your week! XOXO, Liberty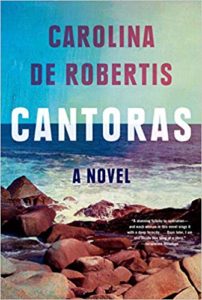 Cantoras by Carolina De Robertis (September 3)
Five queer women find a secret sanctuary to claim as their own in Uruguay in 1977, where being gay is punished by the country's militant government. The novel follows their lives over the next 35 years.
My Time Among the Whites: Notes from an Unfinished Education by Jennine Capó Crucet (September 3)
The author of Make Your Home Among Strangers shares essays about growing up in Miami as the daughter of Cuban refugees in a society that is centered on whiteness.
The Ungrateful Refugee by Dina Nayeri (September 3)
Nayeri tells the story of her family's flight from Iran when she was 8, and their eventual asylum in America, as well as stories of other refugees around the world.
Gideon the Ninth by Tamsyn Muir (September 10)
I know I mention this book practically every week, but it is my obsession. A swordswoman of the Ninth House accompanies her necromancer to the First House to participate in a competition for the Emperor. Add lots blood, skeletons, and swordplay, and shake vigorously.
Pet by Akwaeke Emezi (September 10)
A new genre-defying young adult novel about monster hunting from the author of Freshwater.
Homesick: A Memoir by Jennifer Croft (September 10)
And this is a genre-defying memoir about sisters Amy and Zoe, who grow up and are homeschooled in Oklahoma, because of Zoe's debilitating illnesses.
The Ten Thousand Doors of January by Alix E. Harrow (September 10)
A young woman in the early 1900s named January Scaller finds a mysterious book that contains secrets about other worlds.
Red at the Bone by Jacqueline Woodson (September 17)
The National Book Award-winning author of Brown Girl Dreaming returns with an adult novel about an unexpected teenage pregnancy and its effects on the families involved.
Night Boat to Tangier: A Novel by Kevin Barry (September 17)
Two aging criminals reflect on their lives and exploits as they spend a night waiting for one of their daughters to arrive at the dock.
Opioid, Indiana by Brian Allen Carr (September 17)
Seventeen-year-old Riggle searches for his missing drug-dependent uncle in impoverished Indiana while out of school on suspension. It is a beautiful novel of ugly truths.
The Water Dancer by Ta-Nehisi Coates (September 24)
A debut novel about slavery and its atrocities, and a young man with a magical gift, from the author of Between the World and Me.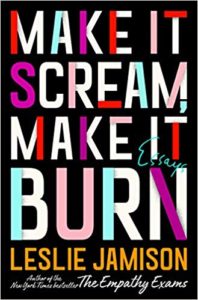 Make It Scream, Make It Burn: Essays by Leslie Jamison (September 24)
The author of The Empathy Exams has a new collection of essays about whales; past-life memories of children; Second Life; the Sri Lankan Civil War; and more.
Sorted: Growing Up, Coming Out, and Finding My Place (A Transgender Memoir) by Jackson Bird (September 24)
A debut memoir about how Bird sorted out his life and came out as a transgender man in his mid-twenties.
A Tall History of Sugar by Curdella Forbes (October 1)
A novel of magical realism about a man born without skin in Jamaica, making it impossible to tell his race, and his soul mate who works to protect him from the world.
Things We Didn't Talk About When I Was a Girl: A Memoir by Jeannie Vanasco (October 1)
Vanasco recounts her rape at the hands of a childhood friend, and how she reached out to that man fourteen years later to discuss it. It's a tough but necessary dialog about sexual assault.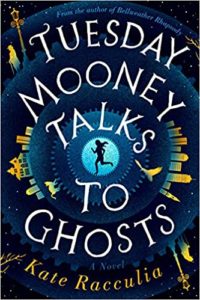 Tuesday Mooney Talks to Ghosts by Kate Racculia (October 8)
The author of Bellweather Rhapsody is back with a ghostly novel about a dying billionaire, a treasure hunt, and the people hoping to win the prize.
How We Fight for Our Lives: A Memoir by Saeed Jones (October 8)
Jones recounts his life as a young, black, gay man from the South and how he fought to find himself, in this coming-of-age memoir.
Erosion: Essays of Undoing by Terry Tempest Williams (October 8)
The always-amazing TTW shares essays about time and land, and what happens to a place as it is whittled away by time, whether it is in nature or in life.
Your House Will Pay by Steph Cha (October 15)
A literary thriller about two families caught up in the wake of a police shooting of a black teenager in early 1990s Los Angeles.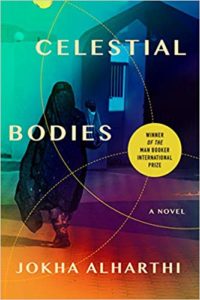 Celestial Bodies by Jokha Alharthi, Marilyn Booth (Translator) (October 15)
The winner of the 2019 Man Booker International Prize, about the lives of three sisters in the village of al-Awafi in Oman.
America Is Immigrants by Sara Novic and Alison Kolesar (Illustrator) (October 15)
A collection of illustrated, inspiring stories of immigrants from every country in the world, and what it means to be an American.
Dead Girls by Abigail Tarttelin (October 15)
A literary horror novel about young BFFs Thera and Billie in Eastcastle, England in the late 1990s, and what happens after Billie goes missing.
All This Could Be Yours by Jami Attenberg (October 22)
Attenberg's most amazing novel yet, about the ailing patriarch of a dysfunctional family, his toxic effect on everyone in his life, and a final reckoning.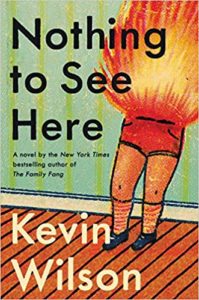 Nothing to See Here by Kevin Wilson (October 29)
Two former boarding school best friends reunite when one agrees to be the nanny for the other's stepchildren – who literally go up in flames when they're upset. I love this book so hard.
The Starless Sea by Erin Morgenstern (November 5)
Possibly the most highly anticipated novel of 2019, from the author of The Night Circus, about a secret underground world.
The Revisioners: A Novel by Margaret Wilkerson Sexton (November 5)
The author of A Kind of Freedom returns with a new novel about a family over a century, slavery, and freedom.
The Great Pretender: The Undercover Mission That Changed Our Understanding of Madness by Susannah Cahalan (November 5)
Cahalan follows up Brain on Fire with the true story of an experiment in the 1970s in which several people went undercover into asylums to study the legitimacy of psychiatric labels.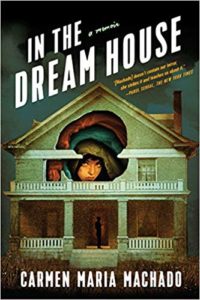 In the Dream House: A Memoir by Carmen Maria Machado (November 5)
The author of Her Body and Other Parties is back with a memoir in which she examines a previous relationship with a domestic abuser, told through several different narrative tropes.
Wake, Siren: Ovid Resung by Nina McLaughlin (November 19)
Nina MacLaughlin, the author of Hammer Head, recounts the myths of Ovid's Metamorphoses, and discusses what women's stories lose when they are told by men.
Malorie: A Novel by Josh Malerman (December 3)
And Bird Box fans rejoice! This is the long-awaited follow-up to the post-apocalyptic novel about the young woman trying to survive the scary things that make people go mad when they see them.
See you next week!