Sponsored by Vow of Thieves by Mary E. Pearson and Fierce Reads
Vow of Thieves is the thrilling sequel to Dance of Thieves, set in the same world as Mary E. Pearson's New York Times-bestselling Remnant Chronicles.
Kazi and Jase have survived, stronger and more in love than ever. Their new life now lies before them—the Ballengers will be outlaws no longer, Tor's Watch will be a kingdom, and Kazi and Jase will meet all challenges side by side, together at last.
But an ominous warning mars their journey back, and they soon find themselves captured in a tangled web of deceit woven by their greatest enemies and unlikeliest allies, a place where betrayals run deeper and more deadly than either had thought possible, and where timeless ambitions threaten to destroy them both.
Happy Saturday/Sunday/New Week/Whenever you're opening this, and welcome to your latest roundup of great YA ebook deals. I've found excellent books at great prices for your next reading adventure.
Let's dig in! Prices are current as of Friday, August 23.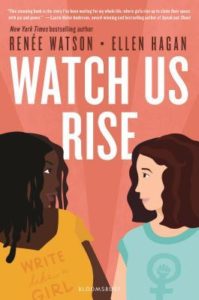 Watch Us Rise by Renée Watson and Ellen Kagan, which is a phenomenal YA novel about feminism, intersectionality, and poetry, is $3.
This Side of Home by Renée Watson is $2 and is fantastic.
Brandy Colbert's excellent Finding Yvonne is $3.
Missing Dexter and want something similar to the show? You'll be happy to pick up Not Even Bones by Rebecca Shaeffer for $3. It's the first in a series.
Romance! Royalty! You'll find those and more in Mary E. Pearson's Kiss of Deception, also the first in a series. $3.
Girls of Paper and Fire by Natasha Ngan is $3. If you haven't read this one, hop on it in preparation for the sequel hitting shelves this fall.
Thriller fans should get to know the work of Kara Thomas. Little Monsters is only $2.
Speaking of thrillers, Gretchen McNeil's Get Even is $3.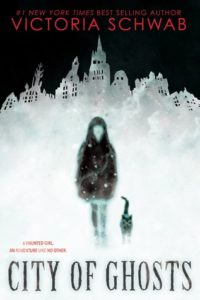 Victoria Schwab's City of Ghosts is technically middle grade, but I'm including it because the sequel hits soon, and readers who love her work will be into this creepy little read. $2.
Fairy tales your jam? Eagerly waiting for the sequel to The Hazel Wood? Try out Rena Rossner's The Sisters of the Winter Wood for $3.
Fans of Little Women and Louisa May Alcott will want to dig into this fictionalized version of Alcott's life (which is inspired by real events): The Revelation of Louisa May by Michaela MacColl is $2.
Need an apocalypse/end of the world/Rapture novel? Vivian Apple At The End of the World by Katie Coyle is $3.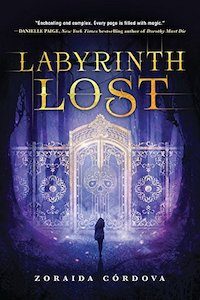 Zoraida Cordova's Labyrinth Lost is somewhere between $3.60 and $4 (depending what day you look) and is worth your pennies, especially if you like horror.
You Were Here by Cori McCarthy is $2.
I've not read White As Silence, Red As Song by Alessandro D'Avenia, but if you've been looking for a YA book in translation to read, try this one out. $4.
I loved Jessica Spotswood's Last Summer of the Garrett Girls, which is a perfect end-of-summer read. $2.50.
---
Here's to finding your new favorite book!
See you next week,
— Kelly Jensen, @veronikellymars on Instagram and editor of (Don't) Call Me Crazy and Here We Are.