Sponsored by The Whisper Man by Alex North, published by Celadon Books
In this dark, suspenseful thriller, Alex North weaves a multi-generational tale of a father and son caught in the crosshairs of an investigation to catch a serial killer preying on a small town.
Hello mystery fans! After having tripped–for the third time–on a pile of upcoming books that I'm dying to read I decided that for this week's newsletter I'd talk about upcoming books to have on your radar. This way you can request from your library (and hopefully be first in line!) or if you're a pre-buyer you can start reading the day the book publishes.
Fall Releases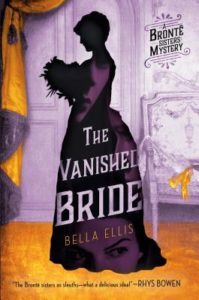 The Vanished Bride by Bella Ellis (Sept 9th): I didn't realize how very much I wanted a historical mystery where Charlotte Brontë, Emily Brontë, and Anne Brontë (the Brontë sisters!) are detectors until this landed on my doorstep.
Iced in Paradise: A Leilani Santiago Hawai'i Mystery by Naomi Hirahara (Sept 3): Set on the Hawaiian island of Kaua'i (!) Leilani Santiago is working at the family's shaved ice shack when she ends up having to solve a murder to prove her father didn't do it. I know!
The Furies by Katie Lowe (Oct 8th): Elite private school. Small coastal town. 17th century witch trials history. Dead girl. Narrator recounting events that led up to the murder. So much yes for me!
In the Hall with the Knife (Clue Mystery #1) by Diana Peterfreund (Oct 8th): As a kid I was obsessed with the movie Clue, Agatha Christie, and both the Clue board game and VCR game so obviously this book–which begins a YA trilogy–was written for me.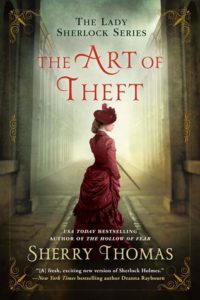 The Art of Theft (Lady Sherlock #4) by Sherry Thomas (Oct 15th): You will have to pry this delightful and fantastic reimagined Sherlock series from my dead cold hands I love it so much!
Agent Running in the Field by John le Carré (Oct 22nd): A new standalone novel from the master spy author–I mean if you're gonna read a spy thriller you can't go wrong reading one written by an author who once worked for MI5 and MI6. Just saying.
The Family Upstairs by Lisa Jewell (Nov 5th): For fans of Lisa Jewell (me!) we're getting a new novel! 25 years ago a baby was found in a mansion with 3 dead bodies and 4 children missing. Now a woman discovers who her birth parents were and inherits a mansion…
A Madness of Sunshine by Nalini Singh (Dec 3rd): A small-town mystery in New Zealand where people have vanished and now the past has come back and people's secrets are gonna come out!
Recent Releases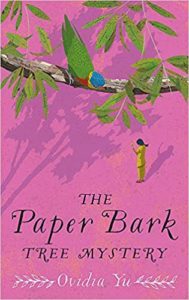 The Paper Bark Tree Mystery (Crown Colony #3) by Ovidia Yu (Great historical mystery series following a teen sleuth in 1930s Singapore.)
Savage Appetites: Four True Stories of Women, Crime, and Obsession by Rachel Monroe (Almost finished: A look at true crime by focusing on 4 cases or historical moments that has a lot of interesting information. I've had a lot of thoughts while reading this one so will certainly be reviewing.)
The Last Widow (Will Trent #9) by Karin Slaughter (Certainly an alarm has been sounded because there's a new Slaughter! If you've yet to read her work it's fantastic, dark, and intense.)
Browse all the books recommended in Unusual Suspects previous newsletters on this shelf. And here's an Unusual Suspects Pinterest board.
Until next time, keep investigating! And in the meantime, come talk books with me on Twitter, Instagram, and Litsy–you can find me under Jamie Canavés.
If a mystery fan forwarded this newsletter to you and you'd like your very own you can sign up here.