Sponsored by Sponsored by JIMMY Patterson Books
This edition of Today in Books is sponsored by JIMMY Patterson Books.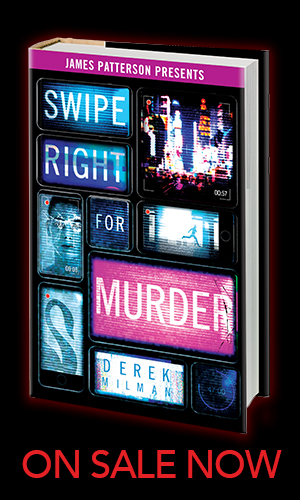 ---
These Authors Were Booksellers First
What authors are reading and what jobs they've had/have are things I'm always here for so thank you Electric Literature for this roundup of 14 authors who were booksellers. Some still work at bookstores and/or own bookstores!
Where Are Michigan's School Librarians?
Here's a look at the decline of schools in Michigan staffing librarians–"92% of schools statewide don't employ a full-time, certified librarian."–and the even more harmful impact it may have now that a new policy is poised to hold back 3rd graders who are behind in reading. You can read more here.
Concrete Cowboys In Production!
We get a lot of adaptation news that seems to either take forever to get to the stage of being in production or never gets there. Not the case with Concrete Cowboys, based on the novel Ghetto Cowboy by Greg Neri, starring Idris Elba (Luther) and Caleb McLaughlin (Stranger Things), which is now in production. The novel is based on the real-life black urban horsemanship community in Philadelphia. This sounds awesome!