Hello and welcome to a new week, nonfiction readers! This week's most exciting new nonfiction title connects contemporary politics to a shameful moment in American history. Learn what title I'm talking about, plus a collection of essays by Native writers and a traveling guide/manifesto. Let's go!
---
Sponsored by Houghton Mifflin Harcourt, publishers of Reckoning: The Epic Battle Against Sexual Abuse and Harassment by Linda Hirshman.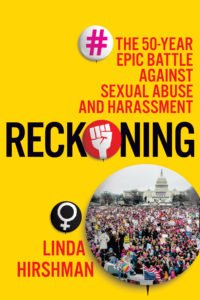 Linda Hirshman, acclaimed historian of social movements, delivers the sweeping story of the struggle leading up to #MeToo and beyond: from the first tales of workplace harassment percolating in the 1970s, to the Clinton/Lewinsky scandal—when liberal women largely forgave Clinton, giving men a free pass for two decades. And yet, legal, political, and cultural efforts were quietly paving the way for the takedown of abusers and harassers. Reckoning delivers the stirring tale of a movement catching fire as pioneering women in the media exposed the Harvey Weinsteins of the world, women flooded the political landscape, and the walls of male privilege finally began to crack. This is revelatory, essential social history.
---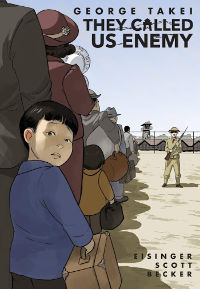 They Called Us Enemy by George Takei, Justin Eisinger, and Steven Scott, illustrated by Harmony Becker – This graphic memoir tells the story of George Takei's time spent imprisoned in American concentration camps during World War II. Beginning in 1942, Takei and his family were sent to a "relocation center" where they spent the remainder of the war.
Further Watching: Takei spoke about his experience in an internment camp and why he's still proud of being an American back in a 2014 TED Talk. It's a totally different context now, but the story is similar.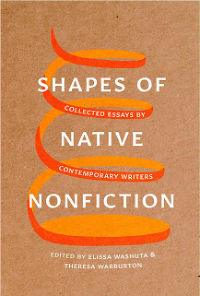 Shapes of Native Nonfiction: Collected Essays by Contemporary Writers, edited by Elissa Washuta and Theresa Warburton – This collection uses the techniques of basketweaving as organizing principles for essays by Native writers "from tribal nations across Turtle Island." It includes established and emerging writers who "demonstrate the slippery, shape-changing possibilities of Native stories."
Further Reading: Editors Elissa Washuta and Theresa Warburton were interviewed by Pen America about their favorite books, their process as editors, and their favorite bookstores.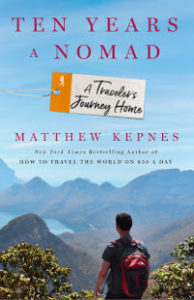 Ten Years a Nomad: A Traveler's Journey Home by Matthew Kepnes – In 2005, Matthew Kepnes decided to go on a year-long trip around the world. That trip turned into 10 years, for a total of 500,000 miles traveled in 90 different countries. This book is a collection of those stories, experiences, and insights to explore what it means for us to travel.
Further Reading: Kepnes' blog, Nomadic Matt's Travel Site, has some great content where you can get a sense of his writing style.
And finally, a few other titles that piqued my interest this week:
Before I wrap this up, I'd like to make an addendum from last week. A reader correctly pointed out that my brief description of one of the stories in Lisa Taddeo's Three Women didn't give the story the gravity it deserves. So, I wanted to include some more information from the book jacket about Maggie's story:
In North Dakota we meet Maggie, a seventeen-year-old high school student who finds a confidant in her handsome, married English teacher. By Maggie's account, supportive nightly texts and phone calls evolve into a clandestine physical relationship, with plans to skip school on her eighteenth birthday and make love all day; instead, he breaks up with her on the morning he turns thirty. A few years later, Maggie has no degree, no career, and no dreams to live for. When she learns that this man has been named North Dakota's Teacher of the Year, she steps forward with her story—and is met with disbelief by former schoolmates and the jury that hears her case. The trial will turn their quiet community upside down.
And that's all for this week! You can find me on Twitter @kimthedork, on email at kim@riotnewmedia.com, and co-hosting the For Real podcast here at Book Riot. Happy reading! – Kim