Oh hey, what happened to July? How is it August? Where is time and why can't I grab hold of it for a second?
---
Sponsored by Brazen and the Beast by Sarah MacLean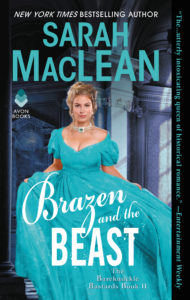 The Year of Hattie is off to a perfect start, until she discovers the most beautiful man she's ever seen tied up in her carriage, threatening to ruin her plans before they've begun. Awakening at her feet, Whit is surprised the woman who frees him is headed for a night of pleasure . . . on his turf. He is more than happy to offer Hattie all she desires…for a price. Soon, Hattie and Whit find themselves rivals in business and pleasure. If they're not careful, they'll have no choice but to give up everything . . . including their hearts.
---
Over on Book Riot
Trisha and I talked about The Great Big Romance Read and lots of other things on When in Romance this week.
And if you missed it, The Ripped Bodice just announced their new Awards for Excellence in Romantic Fiction.
Deals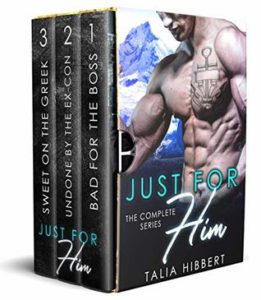 Did you see that Talia Hibbert announced a new book, Work For It, coming out September 3? One of the characters has already appeared in her work, so you might want to check out the Just For Him series, which is 4.99 for all three books! (Or you can get them individually, but where's the fun in that?)
New Books!
Oh man, are there a lot of books out this week! I read Brazen and the Beast, today's sponsor, until I couldn't read anymore, but there are definitely others worth picking up this weekend (or right now, if you want).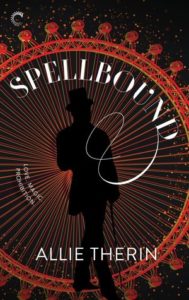 Spellbound
Allie Therin
In a magical New York, a young socialite brings a magical relic to an appraiser who just might be magical himself. In a time when it's still illegal to both drink and be caught with someone of the same gender, Rory and Arthur have to work together to keep the world from ending…if only they can get along. Jazz, personal telephones, forgeries, and speakeasies set the mood and the tone for this delightful historical fantasy romance by a new author who is growing greatly on me.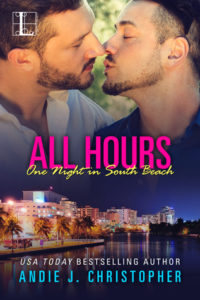 All Hours
Andie J Christopher
If you follow Andie on Twitter, you know she has very strong feelings about Stern Brunch Daddies, and the two protagonists of this book seem to have elements of such men. Agreeing to be set up on a date, the pair have a few hurdles to overcome to reach their happily ever after—including an injury that requires one to step in for the other.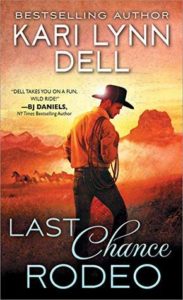 Last Chance Rodeo
Kari Lynn Dell
This is the first book in the Blackfeet Nation series, originally published in 2015 and republished now by Sourcebooks Casablanca. I have no idea if they've made any changes beyond probably copyediting, but I hope this new branding and release gets more eyes on a different kind of rodeo story than the ones I'm used to. (To be fair, the majority of rodeo books I've read have been Lorelei James, in which there's often more than one kind of rodeo going on.)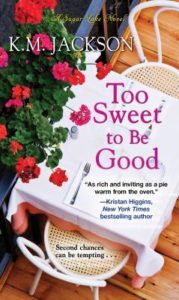 Too Sweet to Be Good
KM Jackson
This is the second book in the Sugar Lake series (following As Good As the First Time) and I'm intrigued thanks to the taste of Alexandrea we got in the first. In this one, she clashes with the grandson of the owner of the vintage theater she is working to fix up, who would rather sell it. Beyond the potential sparks that will emerge in that kind of situation, I imagine the rest of the family is around, and that's always a joy to experience. If you're hesitant to pick up a small town romance because they're so often homogeneously white, this one is worthwhile to pick up.
Others I'm looking forward to: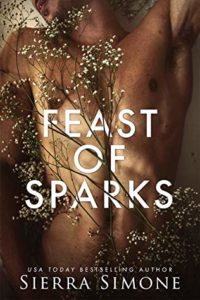 Feast of Sparks by Sierra Simone
Ship of Fools by Cathy Yardley (more Fandom Hearts, yay!)
Let There Be Light by R. Cooper
Master of Revenge by Sienna Snow
Perky by Julia Kent
The Rogue to Ruin by Vivienne Lorret (which I mentioned on Monday)
How to Hack a Heartbreak by Kristin Rockaway
Nothing But This by Natasha Anders
Cold Heart, Warm Cowboy by Caitlin Crews (I know I know but that story, okay?)
A Highlander Walks Into a Bar by Laura Trentham
Also, I don't know why, but there are quite a few "Pride and Prejudice Variation" titles out this week.
As usual, catch me on Twitter @jessisreading or Instagram @jess_is_reading, or send me an email at jessica@riotnewmedia.com if you've got feedback, bookrecs, or just want to say hi!