This edition of Today in Books is sponsored by Amazon Publishing.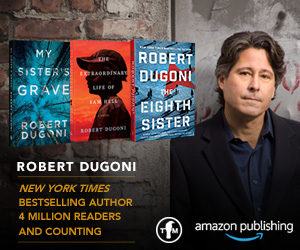 ---
Twin Cities Libraries To Test Self-Service
Several Twin Cities library systems are planning on testing the self-service idea of patrons being video recorded as they enter the library to use computers and check out books on their own. You can read the entire game plan here. But get ready to be really frustrated if you value librarians and don't see libraries as just buildings with books.
The Bravest Knight Premiere Date
The adaptation of Daniel Errico's The Bravest Knight Who Ever Lived will premiere on Hulu on June 21st with a shortened title: The Bravest Knight. The cartoon follows a mixed-race family with two dads and their adopted ten-year-old daughter. You can check out the trailer and the awesome cast of actors voicing the characters here.
George R.R. Martin Has A New Job
No, it isn't finishing the Game Of Thrones series–although he said he's on that. He's been hired as the new Chief World Builder for Meow Wolf. What is Meow Wolf, you ask? It's a company that creates immersive art experiences which sounds awesome. You can learn more here.