This edition of Today in Books is sponsored by I Wanna Be Where You Are by Kristina Forest, and Fierce Reads.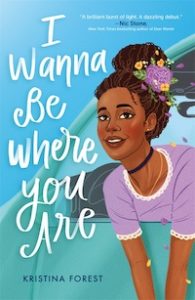 ---
Unseen Anne Frank Letters Translated To English
A series of letters written by Anne Frank, starting before she began writing her diary, have been published and translated to English for the first time. In letters written to her grandmother she talks about her preferred hair length, getting braces, and the rise of Nazis. Read quotes and more about the collection here.
The Wives Are The Gangsters Now
The adaptation of the comic book The Kitchen by Ollie Masters and Ming Doyle now has a trailer! Watch Tiffany Haddish, Melissa McCarthy, and Elisabeth Moss become the mob bosses of New York while their husbands are in jail. Have the popcorn ready for August 9th when the film hits theaters.
Tony Robbins' Upcoming Book No Longer Slated To Release

A Tony Robbins coauthored book with a July release date is no longer set to release after allegations "that Robbins has berated victims of rape and domestic violence, while former staffers and fans have accused him of groping audience members, exposing himself to women assistants, and sexually harassing fans." Robbins' lawyer says the book is just delayed but a source at Simon & Schuster said "We are not proceeding with publication of The Path." You can get all the details here.