This edition of Today in Books is sponsored by The Plus One from HarperCollins 360.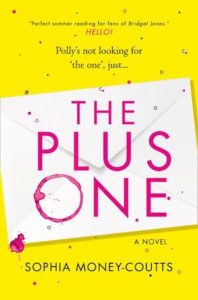 ---
Four New Harry Potter Ebooks
Next month Pottermore will be releasing four new Harry Potter ebooks that will be nonfiction about "the traditional folklore and magic at the heart of the Harry Potter stories." Each book will center a Hogwarts curriculum so I guess we all get to go to school without ending up with student loan debt.
Shakespeare In The Park Led By Danielle Brooks
Now playing through June 23rd you can see Much Ado About Nothing at the Delacorte Theater in Central Park. It has a hell of a cast, all Black, with Danielle Brooks (Orange Is the New Black) headlining as Beatrice. For ticket information click here.
The Goldfinch Trailer
The adaptation of Donna Tartt's The Goldfinch has a trailer! Starring Nicole Kidman and Ansel Elgort, the story follows a grieving boy and the painting he stole.