Hello and welcome to another Tuesday edition of "Holy cats, there are so many books in the world!" I know we're all trying to read as many of them as we can. (Go, us!) I have a few of today's amazing new releases to tell you about. And you can hear about more awesome reads on this week's episode of the All the Books! María Cristina and I talked about The Confessions of Frannie Langton, Vessel, Star-Crossed, and more great books.
---
Sponsored by Flatiron Books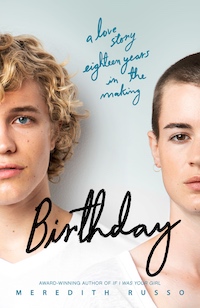 From the award-winning author of If I Was Your Girl, Meredith Russo, comes a heart-wrenching and universal story of identity, first love, and fate. Six years of birthdays reveal Eric and Morgan's destiny as they come together, drift apart, fall in love, and discover who they're meant to be—and if they're meant to be together.
---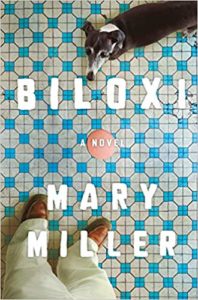 Biloxi: A Novel by Mary Miller
I don't know that there are many authors who could have pulled this book off. It's about 63-year-old Louis McDonald, Jr. His father has died, his wife of 37 years has left him, he's retired, and he's a bit problematic. But the way Miller writes him, I still found myself caring for this book about a flawed man, and the dog he adopts, because it's incredibly compelling. I may not love Louis, but I loved this book. (Also, do you think this is the first book cover to feature baloney?)
Backlist bump: The Last Days of California by Mary Miller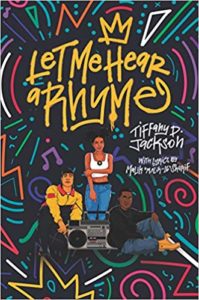 Let Me Hear a Rhyme by Tiffany D Jackson
Set in Brooklyn in 1998, this is about the power of music and how it fills the spaces in grief. Steph was a talented rapper, until he was murdered. Wanting to keep him from being forgotten, his best friends Quadir and Jarrell and Steph's younger sister Jasmine release his songs under a new name: The Architect. But when Steph's music catches on, and people are wanting to know more and hear more from the architect, their secret threatens to come apart, forcing them to confront the truth of Steph's death.
Backlist bump: Monday's Not Coming by Tiffany D Jackson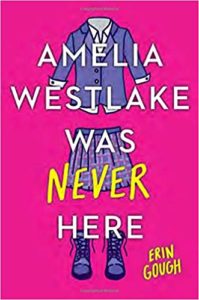 Amelia Westlake Was Never Here by Erin Gough
This is a delightful, queer romantic comedy about two girls who hate one another – but not as much as they hate inequality. Harriet Price and Will Everhart are about as different as two students can be, but when both girls are fed up with the harassment and sexism at their school, they join together to create Amelia Westlake, an imaginary student who exposes the wrongs they cannot. But how long can they keep the secret of Amelia – and how long before they admit they're falling in love?
Backlist bump: Moxie: A Novel by Jennifer Mathieu
Thanks so much for visiting me here each week! Y'all are the best.
xoxo,
Liberty