Hey, folks, it's Monday and I'm back in your inbox again as usual. I had a great time at BLC, but as you might remember me mentioning…I need a nap.
---
Sponsored by Somewhere Only We Know from Maurene Goo and Fierce Reads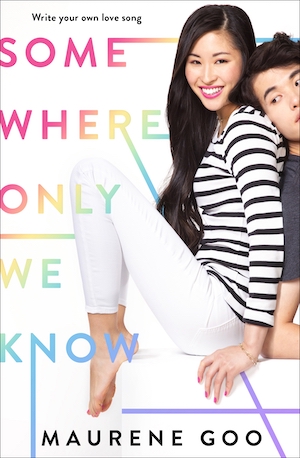 "The perfect rom-com for dreamy spring afternoons." —Bustle Sparks fly between a K pop starlet and a tabloid reporter in this heartwarming rom-com from Maurene Goo. 10:00 PM.: Lucky is a huge K-pop star who just performed her hit song to thousands of adoring fans. She's tired but dying for a hamburger. 11:00 PM: Jack sneaks into a fancy hotel on assignment for his tabloid job. He runs into a cute girl wearing slippers — a girl who is single-mindedly determined to find a hamburger. 12:00 AM.: Nothing will ever be the same.
---
News and Useful Links
After the mess in Alabama (and Georgia, and Ohio, and Missouri, and…) this past week, there was a lot of conversation among romance writers about romances with abortions. I have read a couple in which the lead has had one at some point in their life, but only a couple. The conversation itself brought us all to the realization that there are a very small number (comparatively speaking) of romances in which it's not an aspect of someone's life that villainizes them, especially in traditional publishing. Jackie Lau, who is one of the authors of one of the said books featuring a protagonist who has had an abortion, had some interesting things to say about what it might have been like for her if she had chosen to go the traditional route.
All of this to say, Jackie Barbosa is pulling together a Romances for Roe charity anthology and I'm very much looking forward to it.
#RomBkLove is still going on and this is a great post about fat rep in romance.
Adriana Herrera has a new book set in Ethiopia coming out and is it here yet?
There is casting news about the movie adaptation of The Hating Game, if you forgot (okay, I'm the one who forgot) the film had been optioned.
If you like Libro.fm as an alternative to audible etc, check out Kiss Club, which will allow you to buy one or more of the available romance audiobooks for 3.99 and part of that will go to the indie bookstore of your choice. (Also, bonus: you can join a la carte so you don't end up wasting a monthly membership fee.)
Check out this NPR review of Sonali Dev's Pride, Prejudice, and Other Flavors, and then read the book because gender-swapped Pride and Prejudice thanks.
Speaking of Avon (were we speaking of Avon? I dunno), We've got a Save the Date for KissCon 2020! (Honestly, I think the biggest setback for this year's KissCon was that I didn't know it was happening until a month before. That's a bit short notice to plan a weekend trip to Chicago.)
Deals
The nice thing about awkwardly wandering through a giant ballroom full of people trying to sell their books is that the ones who themselves are not awkward (and honestly, the ones who are and are just good at working around it) have ways to pitch their books to the people who end up awkwardly making eye contact with them. (I'm not speaking from experience; no sirree, I do not know what this is like at all.) While these authors were selling print copies, most of them have their books available online, so here's KB Deals – BLC style.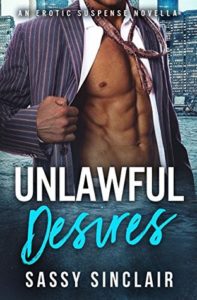 While she usually writes legal thrillers under the name Pamela Samuels Young, Sassy Sinclair writes sexy legal thrillers, still with all the legal and the thirll, but also with the sexy. Unlawful Desires is the first in her Lawyers in Lust series, and it's 99 cents right now! If you want the two books that are currently out, you can get them both for less than 6 dollars.
Sienna Snow's Celebrity is FREE right now, and this one also features a lawyer. But she is the wife of a judge who used to keep her a secret, and now he wants to get back into her good graces. I haven't read this book yet, and the conversation is mixed. But I look forward to giving this one a try.
Or if you're tired of lawyers and the law, check out Delicious Temptation by Sabrina Sol, which features a young woman trying to help her parents with the family Mexican bakery. An old friend—apparently cast off in part because of his bad-boy ways?—comes back into town, and there's chemistry and lusting involved, I guess.
Y'all. I did not set out to make this a completely alliterative deals section, but I'll take it.
(Also, my y'alls, which you all know to be effusive and overused, have just gotten so much more so here in New Orleans.)
Recs
I swear, all I've been doing this weekend is eat, so I might as well talk about a few of the books that made me hungry, in their own ways.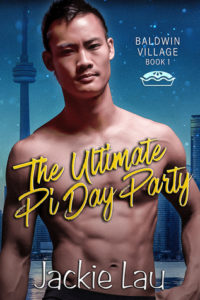 The Ultimate Pi Day Party
Jackie Lau
I mentioned this book when it came out a long time ago, but I think it's always worth mentioning a wonderful book multiple times. It starts just before Valentine's Day, when Josh, the CEO of a local app development company, wanders into Happy as Pie, Sarah's shop. After having some of the most delightful pie of the sweet and savory kind, Josh comes up with a way to lure his estranged father—a math nerd extraordinaire—to visit him in Toronto and speak to him again: the ultimate Pi Day party, complete with a total smorgasbord of pies. He and Sarah have to meet to figure it all out, but there's also a chemistry between them. Has been since they met. What can they do about that, while also maintaining their professional relationship?
Eat, that's what they can do.
Or at least it feels like it. There's so much hungrifying stuff in the pages of this book, and it makes it all the better for it. The pies are scrumptious (yes, scrumptious!) and there's plenty of other food to drool over while you're reading. Which isn't great if you're trapped on a two hour flight with pretzels and cookies that you can't eat because flour. And then of course there's the people, who both have strong but complicated relationships with their families, particularly their parents. The resolution of the story has more than one resolution, which is great, and more food, which is also great. I can't wait for Ice Cream Lover, which is out…very very soon! Tomorrow!
Team Phison Forever
Chace Verity
This book isn't quite a romance, as the established couple is not completely the focus so much as one of them dealing with their shit—it follows the adorable romance novella Team Phison, which you should definitely read if you haven't. Tyson and Phil (Team Phison) are chugging along happily after three years together, and Tyson is planning on proposing. But before he does, he discovers he has a half-sister, and falls into some serious despair about the word family. Maybe he and Phil are fine as they are, because families are toxic. Why would he want to deal with that again? This is a darling book with much more serious themes and some serious coping mechanisms—including food. That doesn't stop me from being hungry when I read about the food that is often being used to deal with depression, anxiety, or some other form of sadness.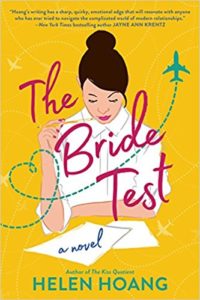 The Bride Test
Helen Hoang
If you haven't picked this one up yet, or if you fear the hype, I will use the food to tempt you. Esme is a young Vietnamese woman who has come to the United States to potentially marry Khai. While she lives with Khai, she also works for his mother at her restaurant. They have a communication barrier—in more ways than one—but Esme is willing to work through it, because she actually likes Khai, even though she doesn't understand him. She also makes and eats a lot of food (which is hilarious because Khai is very much a protein bar kind of dude). The food in this book also has a life of its own, and you can smell the fish oil and taste the noodles whether you're in Khai's house or a restaurant or a wedding. It's all very delicious.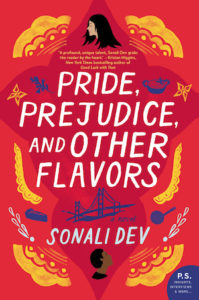 I've heard tell that the only way to read Pride, Prejudice, and Other Flavors is with a very large order of Indian food to satisfy your cravings; I'll let you know if that's true when I (hopefully) finish it on my travels back from New Orleans.
What are your favorite hungry books?
As usual, catch me on Twitter @jessisreading or Instagram @jess_is_reading, or send me an email at jessica@riotnewmedia.com if you've got feedback, bookrecs, or just want to say hi!