Welcome back to another Tuesday, book lovers! Is it raining where you are? It has been raining in Maine for what feels like months. Luckily, reading is an inside sport! And speaking of which, I have a few of today's amazing new releases to tell you about. And you can hear about more awesome reads on this week's episode of the All the Books! Tirzah and I talked about Storm of Locusts, Ragged Alice, Paul Takes the Form of a Mortal Girl, and more great books.
---
Sponsored by Flatiron Books, publishers of I Know Who You Are by Alice Feeney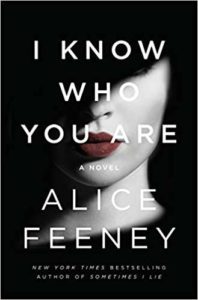 Meet Aimee Sinclair: the actress everyone thinks they know but can't remember where from. Except one person. Someone knows Aimee very well. They know who she is and they know what she did.
---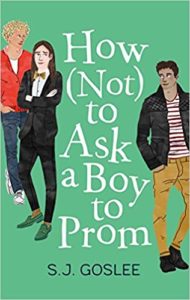 How Not to Ask a Boy to Prom by S. J. Goslee
People who love a fake dating trope, rejoice! Nolan is sixteen, gay, and crushing hard on a boy at his school. But he's never even kissed a boy, let alone dated one. Just when he thinks his sister is going to embarrass him to death with a "prom-posal" idea, he's saved by bad boy Bern, who offers to fake-date him. Do you see where this is going? It's a sweet, charming novel about learning to speak up for yourself.
Backlist bump: Whatever.: or how junior year became totally f$@cked by S. J. Goslee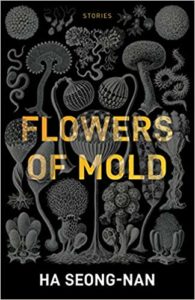 Flowers of Mold & Other Stories by Ha Seong-nan, Janet Hong (translator)
A man steals his neighbors' trash to help him learn about love; a woman starts losing her memory after lending her spatula; a sunny billboard ad taunts the inhabitant of a gray city. These situations and more make up a stellar collection that will definitely please fans of short stories that have an unsettling layer to them.
Backlist bump: The Lonesome Bodybuilder: Stories by Yukiko Motoya, Asa Yoneda (translator)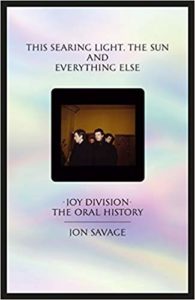 This searing light, the sun and everything else: Joy Division: The Oral History by Jon Savage
Okay, this is a little Liberty wheelhousey, I know. But even if you're not a fan, or unfamiliar with Joy Division, it's a fascinating read about a band who achieved fame, but lost their singer right as they were really taking off. The story of their meteoric rise is told through interviews with the remaining band members and people who knew them. (Think Daisy Jones & the Six format.) It's sad to look back on all that was lost, but also a beautiful testament to art, music, and fame. Plus, the cover is holographic!
Backlist bump: Unknown Pleasures: Inside Joy Division by Peter Hook
Thanks so much for visiting me here each week! Y'all are the best.
xoxo,
Liberty