Hello hello nonfiction lovers! It was a big week in the bookish world – the Pulitzer Prizes were announced!
---
Sponsored by Atlantic Monthly Press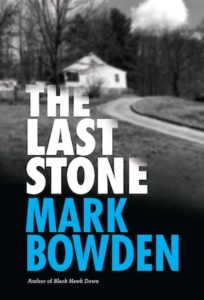 From "master of narrative journalism" (New York Times) and #1 bestselling author Mark Bowden, comes a gripping true crime story about the disappearance of the two Lyon sisters in 1975, and the extraordinary effort—40 years later—to bring their kidnapper to justice. "A riveting, serpentine story about the dogged pursuit of truth." –NPR "A stirring, suspenseful, thoughtful story that, miraculously, neither oversimplifies the details nor gets lost in the thicket of a four-decade case file." –New York Times
---
We've got three exciting winners in the nonfiction categories:
I haven't read any of them, but I checked out Amity and Prosperity from the library and hope to get to it this weekend. I say this every year, but if you're looking for something else to read check out the journalism awards, especially the feature writing winners/finalists. There are pieces on Salvadoran immigrants, racial injustice in South Carolina, a reflection on "the exile of a teen sexual assault victim in Texas."
And with that, let's move on to some other news this week:
Roxane Gay (Bad Feminist and Hunger) is partnering with Tressie McMillan Cottom (Thick) on a podcast! According to Gay's tweet about it, "there will be an advice component where we talk about your problems cuz we know stuff." Amazing. Click through to find out how to submit your questions.
Amy Adams is set to star in Netflix's adaptation of J.D. Vance's memoir Hillbilly Elegy. The film is being directed by Ron Howard and is "a modern exploration of the American Dream (that) follows three generations of an Appalachian family as told by its youngest member, a Yale Law student forced to return to his hometown." I still haven't read this book, but I suppose I'm going to have to before the movie is released.
Speaking of Netflix adaptations, the streaming service is also set to make a television series of Comfort Me With Apples, food critic Ruth Reichl's memoir about her decision to abandon her career as a chef to become a food writer. It's a great memoir, I can't wait for this one!
I'm a little late sharing this one – in March, Axios did a deep dive into books about Trump's Washington written by journalists, specifically about the most recent Supreme Court confirmation fight. According to the article, publishers are paying advances of close to $1 million or more for some of these titles. It's a fascinating list of books that I am not sure I have the stomach to read just yet.
And that's all for this week. You can find me on Twitter @kimthedork, on email at kim@riotnewmedia.com, and co-hosting the For Real podcast here at Book Riot. Happy reading! – Kim