Hello and happy Friday, fellow nonfiction lovers. I'm just going to get right into it this week with nine great nonfiction books finally out in paperback. If you missed any of these in hardcover, here's your chance!
---
Sponsored by Nimbus Publishing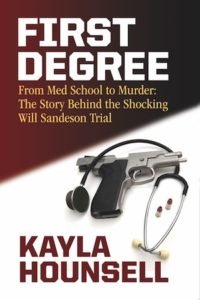 A murder, a missing body, and a sensational trial. Will Sandeson seemed like a model son. A member of the Dalhousie University track and field team, he was about to start classes at Dalhousie's medical school. He was arrested for the first-degree murder of Taylor Samson, a fellow student who also seemed to be a model son. When the physics student disappeared without a trace, the focus turned to Sandeson. Through interviews with friends and relatives, as well as transcripts of the trial and Sandeson's police interrogation, award-winning journalist Kayla Hounsell paints a complex portrait of both the victim and killer, two young men who seemed destined for bright futures. First Degree includes previously unpublished photos and details never made public until now.
---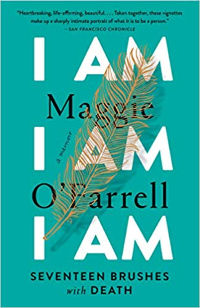 I Am, I Am, I Am by Maggie O'Farrell – A memoir about the 17 times Maggie O'Farrell has "stared death in the face–and lived to tell the tale," from childhood illnesses to teenage disasters to the struggle to protect her vulnerable daughter.
Lead from the Outside by Stacey Abrams – A leadership handbook for outsiders, "written with an eye toward the challenges that hinder women, people of color, the working class, members of the LGBTQ community, and millennials ready to make change."
God Save Texas by Lawrence Wright – A journey through "the most controversial state in America" that brings together historical perspectives and contemporary politics written by a Texas native.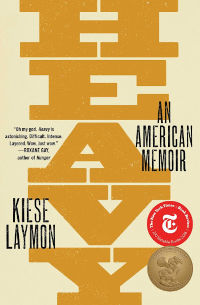 Heavy by Kiese Laymon – An award-winning memoir about "what the weight of a lifetime of secrets, lies, and deception does to a black body, a black family, and a nation teetering on the brink of moral collapse."
The Woman's Hour by Elaine Weiss – Final passage of the 19th Amendment, finally granting women the right to vote, came down to an August 1920 vote in Tennessee. This book explores the last weeks of the fight and the opposing forces who descended on Nashville to duke it out.
This Is Me by Chrissy Metz – The star of "This is Us" "shares how she has applied the lessons she learned from both setbacks and successes" and "offers practical applications of her hard-won insights."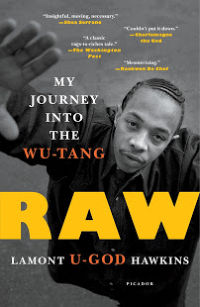 Raw: My Journey into the Wu-Tang by Lamont "U-God" Hawkins – A memoir by the "quiet one" of the Wu-Tang Clan, a look at growing up in New York City and what it took for a group of black boys to make "music their ticket out of the ghetto."
Fly Girls by Keith O'Brien – The true story of five women who fought for the chance to prove themselves as airplane racers during the decade after World War I.
Look Alive Out There by Sloane Crosley – A collection of essays about "scaling active volcanoes, crashing shivas, befriending swingers, or staring down the barrel of the fertility gun" published 10 years after her first collection, I Was Told There'd Be Cake.
So many books, so little time! You can find me on Twitter @kimthedork, on email at kim@riotnewmedia.com, and co-hosting the For Real podcast here at Book Riot. Happy reading! – Kim