Hey YA Readers: It's time to stock up on some cheap reads.
"What's Up in YA?" is sponsored by our $100 Amazon gift card giveaway! Enter here.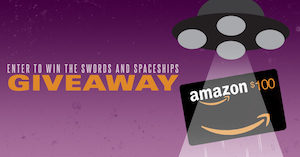 ---
Since y'all have been enjoying these bi-weekly Saturday deal round-ups, we'll keep them coming. Expect to see them approximately every first and third Saturday and prepare your wallet accordingly.
Here are some of the best YA deals this week. Current as of Friday, April 5!
Pick up the lush, magically real Wild Beauty by Anna-Marie McLemore for $2.
Shane Burcaw's hilarious and wickedly enjoyable first memoir Laughing At My Nightmare is $3 and I cannot recommend it more.
Speaking of memoirs, Elena Dunkel and Claire B. Dunkel's dual memoir about an eating disorder, Elena Vanishing, is $2.
Though Jordan Harper's She Rides Shotgun is an adult book, it was an Alex Award winner and is one YA readers will love. $2.
The first book in Claudia Gray's "Defy The Stars" series — called Defy The Stars — is $2.
Want a survival story? Try SA Bodeen's The Raft. $3.
Furyborn, the fierce and fiery first book in Claire Legrand's new fantasy series, is $3.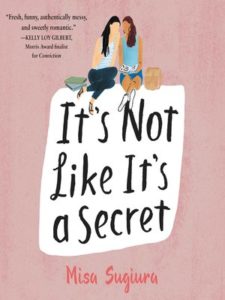 Want a realistic queer story about girls of color? Misa Sigiura's It's Not Like It's A Secret is $2.
You'll also want to check out this YA queer girl book for $2: Georgia Peaches and Other Forbidden Fruit by Jaye Robin Brown.
Shatter Me, the first in Tahereh Mafi's series, is $2.
Last but not least, even though it's a little bit more in price than I normally include in these, I'm adding Saundra Mitchell's anthology All Out. Tons of great stories about queer teens through history, as written by queer authors. $4.50.
---
Enjoy yourself some new reads, and we'll see you again on Monday!
— Kelly Jensen, @veronikellymars on Instagram and editor of (Don't) Call Me Crazy and Here We Are.