This edition of Today in Books is sponsored by Nan A. Talese/Doubleday, publishers of The Handmaid's Tale Graphic Novel.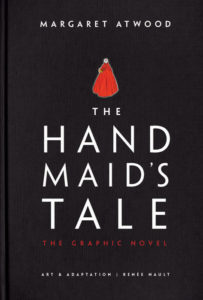 ---
The Princess Bride Musical Is Coming
Disney Theatrical  has confirmed that William Goldman's The Princess Bride novel will be getting a musical stage adaptation and I'm already singing "As you wiiiiiiiiiish" at everyone. Click here for more on the talent creating the play and to see the adapted film's trailer.
Petition Urges Waterstones To Pay Booksellers Living Wage
1,300+ writers are backing Waterstone's staff after their petition called on managing director James Daunt to pay the book chain's booksellers a starting living wage (£9 an hour/ £10.55 in the Greater London area). "Daunt said the writers were 'preach[ing] to the converted", but that the book chain could not yet afford a pay increase, two years after returning to profit: 'A progressing pay structure based on a floor of the real living wage is highly desirable. If we can continue to grow profitability, this will be possible.'"
Dream Team Adapting Octavia Butler's Novel
This is already gold in my book, based on the team behind it: Viola Davis and Julius Tennon's production company, and written by Nnedi Okorafor and Wanuri Kahiu. They'll be adapting Octavia Butler's Wild Seed, the first in her sci-fi Patternmaster series, for Amazon.