Hey YA Readers! Let's highlight some books about rad women and nonbinary folx through history.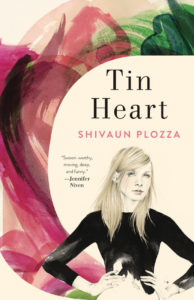 "What's Up in YA?" is sponsored by Flatiron Books, publishers of Tin Heart by Shivaun Plozza.
Bestselling author of All the Bright Places Jennifer Niven calls emerging talent Shivaun Plozza's charming and romantic second novel "from cover to cover swoon-worthy, moving, deep, and funny"!
---
Over the last few years, there has been a wave of collective biographies highlighting women who've done awesome things throughout history. Whereas these books used to be very white, they've become more inclusive, both in terms of racial and religious diversity, as well as in including those all along the gender and sexuality spectrum (and those who choose not to identify on a spectrum at all).
The point of collective biographies isn't to tell the whole story. Rather, it's to encourage further exploration of the amazing people who have done — or are currently doing! — groundbreaking things. Browse a few collective biographies and it becomes clear whose histories have been told and whose histories have been buried. I know whenever I pick up one of these books, I find myself itching to dive into some long, juicy biographies.
Here are a few of the standouts within this sub-genre of nonfiction worth picking up and sharing not only for Women's History Month, but all year long.
This collection of ladies through history is not only a book in translation. It's also a comic. Learn about brilliant women like Naziq al-Abid, Nellie Bly (my favorite!), Josephine Baker, and more. Not only is this one fascinating because of the women included, but the art is spectacular.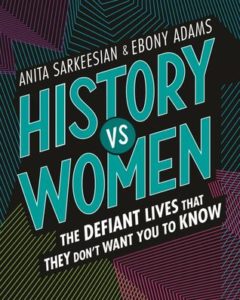 History Vs. Women: The Defiant Lives That They Don't Want You To Know by Anita Sarkeesian and Ebony Adams
"From Mongolian princesses to Chinese pirates, Native American ballerinas to Egyptian scientists, Japanese novelists to British Prime Ministers, History vs Womenwill reframe the history that you thought you knew" — that's from the description on Goodreads and frankly, I couldn't do any better. Well-known feminist Sarkeesian teams up with academic Adams to offer up stories of amazing women throughout history that haven't had their stories shared. This book, like the others, has lovely illustrations that make these women's stories come even more alive.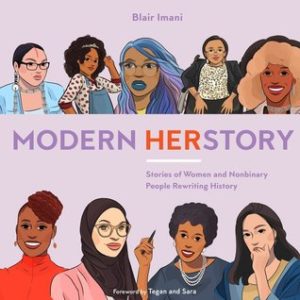 Modern HERstory: Stories of Women and Nonbinary People Rewriting History by Blair Imani
The focus of this collective biography is not only on the changemakers of the past, but it explores those who are making the world a better place today. It celebrates not only cis women, but people who identify as genderqueer, nonbinary, gender nonconforming, trans, and more. Imani is herself a young Muslim activist, so her keen eye and insight into those who are changing the world makes this particular title especially powerful.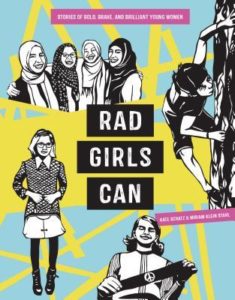 Rad Girls Can: Stories of Bold, Brave, and Brilliant Young Women by Kate Schatz and illustrated by Miriam Klein Stahl
You might be familiar with Schatz's work with her previous two collective biographies, which covered rad women of American history and rad women of history throughout the world. This book, which came out last year, is similar but it focuses on young women who are making — or have made — a difference. There are the usual suspects like Malala and Jazz Jennings, but there are plenty of young people included who are lesser known but whose stories deserve attention.
A couple of years ago, Rachel stopped by this newsletter to talk about her first book, Women in Science. This is her followup, highlighting 50 awesome women athletes throughout history. Her biographies are not only short and sweet, but they're well-designed and visual treasures. There are infographics, statistics, and the book highlights not just a wide range of women. It also highlights a wide range of sports.
____________________
Thanks for hanging out & we'll see you again next week for even more talk of badass ladies, feminism, and the latest in YA news!
— Kelly Jensen, @veronikellymars on Instagram and editor of (Don't) Call Me Crazy and Here We Are.