Welcome to In The Club, a newsletter of resources to keep your book group well-met and well-read.
Well wow, friends! I got so many awesome responses to our inaugural Question for the Club segment! So we're going to (hopefully) keep that same energy going with a different question every week and see how this thing goes.
Keep on reading for this week's query, results from last week's question, and some other book club business: fake book clubs, comics that cook, a little bit o' sex ed and more.
To the club!
---
This newsletter is sponsored by Flatiron Books, publishers of Girls Burn Brighter by Shobha Rao, now in paperback.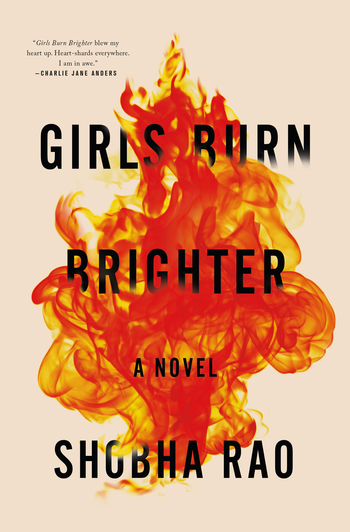 An electrifying debut novel about the extraordinary bond between two girls driven apart by circumstance but relentless in their search for one another. Shobha Rao's Girls Burn Brighter introduces two heroines who never lose the hope that burns within.
---
Question for the Club – You all have some seriously creative club names and some pretty cool stories to go along with them. It was so hard to choose, but here are ten (okay ten-ish) of my faves below.
The MACs

(Middle Age Chicks) – They've been meeting for 15 years!

War and Peas

– A literary supper club where everyone brings a dish inspired by the book. YUM!

The Insane Circle of Glittering Biblio Babes

– These ladies have been meeting for 21 years!

Novel Women

– It gets right to the point and I love it.

Book Bosomed Babes

– yaaasss.

Ten Shades of Grey

(made up of ten retired gentlemen) and

Filling in the Blancs

(readers who drink wine) – These and several other names were shared by a reader who manages the Riverina Regional Library Book Club program which has over 80 registered clubs in Australia!

The Critical Chicks

– These ladies range in age from 40-66 and have been meeting for 18 years!

Ruffians Bearing Cakes

– When one group member had a knee replacement, she

left her front door open to let the rest of the group into her home. They came with cake and she remarked, "When you leave the door open you never know who will wander in — perhaps even ruffians bearing cakes!" For the record, I left my door open all day and have yet to encounter a single cake-bearing ruffian. Rude!

Book, Book, Goose! – It's held at a bar called The Dutch Goose which is already perfect, but this reader also has a forthcoming zine club in the works called Store Subject. Brilliant!
Fake Book Club

– yes that's the name and

oh my gatos

, I love the concept. In fact, I'm going to elaborate more below.
Thank you to all who shared! Here is this week's question (oh and please send responses to vanessa@riotnewmedia.com !)
We're So Fake – Reader Andy shared this awesome book club idea that I had to pass on to you fine book club people: fake book club! "It's all about overdosing on THRILLERS only. It fits into everyone's schedule because there are NO MEETINGS. Our group loves Thrillers and can share the stories, or a scary part, etc. –  in the short amount of time it takes to ride the elevator, walk the flight of stairs, or a quick gab at a break or lunch. This makes the books exciting, even when everyone is reading their own thing!" You know, this is sort of genius.
Book Club Bonus

: For those who just don't have the time – and some of us really, really don't – for a formal club gathering, this is a fast and loose but still ultimately bookish way to talk books with friends. If you've found that committing to a meeting isn't working, maybe give it a try!
Related:

Don't forget the value of online book clubs too. My friends and I all live scattered across the country and had a book club going for about a year where a lot of what we discussed was done through emails. It worked!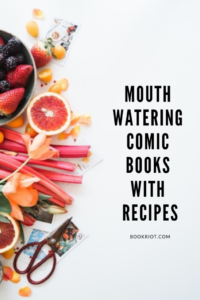 Will Cook for Comics – I need to read more comics and enticing me with food is an easy way to me there. Are you nodding and thinking, "Same"? Check out this list of mouth-watering comics with recipes.
Book Club Bonus:

Can you tell I like book clubs where someone cooks (and also when there's wine)? You probably already know then that I'm going to suggest reading comics like these and whipping up the recipes for your meetups. If the comic is short enough, read it

at

your meetup. Have every person read a few pages aloud and then pass it on to the next club attendee.

Related: Since this basically sounds like story time plus snacks, it might be a great idea for a kids book club.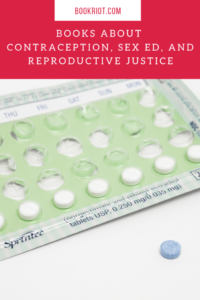 Pop the Pill, Ignore the Pope – A recent NHS study out in the UK now advises that women take the pill continually all month long. That week of placebo pills? Unnecessary. In fact, that practice's sole purpose was to appease the pope back then into "accepting" some form of contraception. Go ahead: scream. When you're done, check out this list of books on sex ed, contraception, and reproductive justice and learn some more stuff you may not -but need to- know.
Book Club Bonus:

I started to say that I thought women and feminism-focused book clubs should read these kinds of books but scratch the hell out of that idea: we ALL need to read these kinds of books. So many of the most frustrating parts of the discourse over reproductive rights seem to be rooted in an extreme lack of knowledge or misinformation on women's bodies, women's health, contraception, policy… you name it. So, all my book club people: consider dedicating one month (or better yet a quarter) of book club to learning a little more about these very important subjects.

Related:

Anyone else think the Vatican owes us all checks for the money we've spent on tampons??
---
Thanks for hanging with me today! Shoot me an email at vanessa@riotnewmedia.com with your burning book club questions or find me on Twitter and the gram @buenosdiazsd. Sign up for the Audiobooks newsletter, get it on the Read Harder podcast, and watch me booktube every Friday too.
Stay bad & bookish, my friends.
Vanessa