THANK GOODNESS YOU'RE HERE. I have so much to tell you! It's only Wednesday as I write this, but what a week it has been already! I'm super-excited to share all kinds of fun stuff with you today. Which is now Thursday as you read this. (Is it any wonder I never know what day of the week it is several times a day, lol.) Please enjoy the rest of your week, be kind to yourself as well as others, and remember that life is hard – you are doing a great job! – xoxo, Liberty
---
Sponsored by Flatiron Books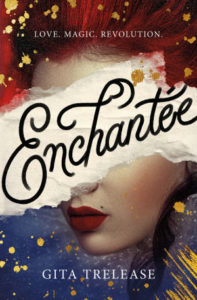 Enchantée by Gita Trelease transports readers to the glittering and magical world of 1870s Paris. After her parents die, Camille must find a way to provide for her sister by transforming scraps of metal into money. But soon she begins to pursue a more dangerous mark: the court of Louis XVI and Marie Antoinette. Camille transforms herself into a baroness and is swept up into life at Versailles. She meets a handsome young inventor, and begins to believe that love and liberty may both be possible. But magic has costs, and when revolution erupts, Camille must choose—before Paris burns.
---
Trivia question time! What does the J.K. mean in J.K. Rowling?
(Scroll to the bottom for the answer.)
Deals, Reals, and Squeals!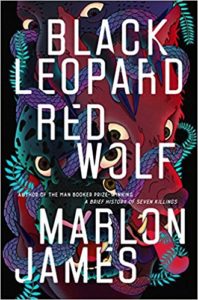 Michael B. Jordan has nabbed the film rights to Black Leopard, Red Wolf by Marlon James!
Stephen King announced a new novel for September: The Institute.
Mira Jacob's memoir Good Talk is going to be a television series!
S.A. Chakraborty revealed the title of the third book in her Daevabad Trilogy.
Fox is adapting On the Come Up by Angie Thomas for the big screen.
FX orders Y: The Last Man adaptation to series.
Spike Lee is producing Son of the South, based on the Bob Zellner memoir The Wrong Side of Murder Creek: A White Southerner in the Freedom Movement.
JD Salinger's unseen writings are to be published.
Christopher Golden's Ararat is going to be a television series!
Veronica Roth is back this fall with The End and Other Beginnings: Stories from the Future.
Netflix is turning Karin Slaughter's Pieces of Her into a series.
Cover Reveals
I am so in love with this cover: Here's the reveal of Jami Attenberg's All This Could Be Yours. (Houghton Mifflin Harcourt, October 22)
Rick Riordan shared three covers for upcoming titles from Rick Riordan Presents: The Fire Keeper (A Storm Runner Novel, Book 2) by J.C. Cervantes (September 17), Race To the Sun by Rebecca Roanhorse (October 15), and Tristan Strong Punches a Hole in the Sky by Kwame Mbalia. (Winter 2020)
Epic Reads revealed the cover for Serpent & Dove by Shelby Mahurin. (HarperTeen, September 3)
And Scholastic had the first peek at Child of the Dream (A Memoir of 1963) by Sharon Robinson. (Scholastic Press, September 3)
Sneak Peeks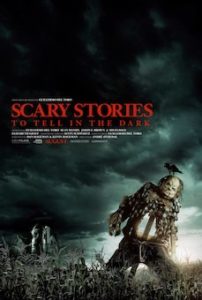 The teaser trailers for Guillermo del Toro's adaptation of Scary Stories to Tell in the Dark aired this weekend. And he also shared the movie poster.
And here's the first trailer for the adaptation of Nicola Yoon's The Sun Is Also a Star.
And a new Captain Marvel trailer aired during the Super Bowl.
Book Riot Recommends 
At Book Riot, I work on the New Books! email, the All the Books! podcast about new releases, and the Book Riot Insiders New Release Index. I am very fortunate to get to read a lot of upcoming titles, and learn about a lot of upcoming titles, and I'm delighted to share a couple with you each week so you can add them to your TBR! (It will now be books I loved on Mondays and books I'm excited to read on Thursdays. YAY, BOOKS!)
Excited to read: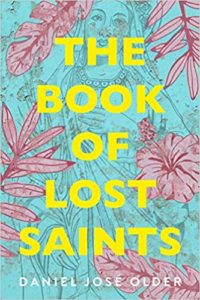 The Book of Lost Saints by Daniel José Older (Imprint, November 5, 2019)
DJO is a machine! I think he's putting out two or three books a year now. His last several have been middle grade and young adult books (which are still perfectly great for adults), but this is one is actually written for grown-ups. It's about a foul-mouthed spirit who visits her nephew in New Jersey, prompting him to examine his Cuban family's history. And I am SO here for cursing ghosts!
What I'm reading this week.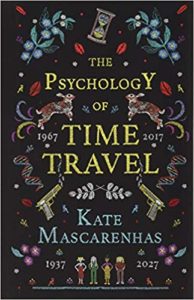 The Psychology of Time Travel by Kate Mascarenhas
Where Reasons End by Yiyun Li
Notes to Self: Essays by Emilie Pine
And this is funny.
Elizabeth McCracken, always Elizabeth McCracken.
Trivia answer: Joanne Kathleen.
You made it to the bottom! High five. Thanks for reading! – xo, L