What do we want?
BOOKS.
When do we want them?
SHH I'M TRYING TO READ.
Happy Monday, readers! I hope you had a wonderful weekend, and read something awesome. As always, I have some fun stuff to share with you today. Please be kind to yourself as well as others, and remember that life is hard – and you are doing a great job! I'll see you again on Thursday. – xoxo, Liberty
---
Sponsored by The Familiars by Stacey Halls and MIRA Books.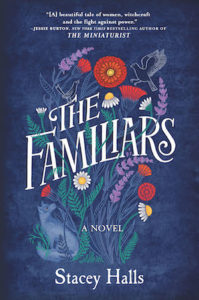 Young Fleetwood Shuttleworth, noblewoman of one of the finest houses in Lancashire, is pregnant for the fourth time, having been unable to carry a baby to term so far. When Fleetwood finds a hidden letter from the doctor who delivered her last stillbirth, she learns of the prediction that she will not survive another pregnancy. By chance she meets a midwife who promises to help Fleetwood deliver a healthy baby and prove the physician wrong. As the midwife, Alice, is drawn into the witchcraft accusations sweeping the area, Fleetwood must risk everything to help clear her name. Historians have asked, "was witch-hunting woman-hunting?" THE FAMILIARS explores the themes of women's rights in this period, many of which still resonate today.
---
Here's this week's trivia question: What was the name of the real-life inspiration for "Alice" in Lewis Carroll's Through the Looking-Glass? (Scroll to the bottom for the answer.)
Deals, Reals, and Squeals!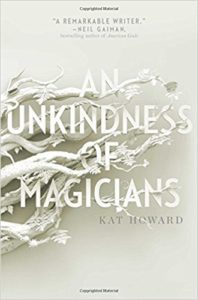 Kat Howard is writing a sequel to An Unkindness of Magicians.
Sandra Bullock teaming up with Netflix again for Reborn.
A modern-day retelling of Anna Karenina is being made into a series with a Korean-American lead. It's based on the YA novel Anna K by Jenny Lee.
A new Nancy Drew series is coming to the CW.
E.L. James announced a new book – and it isn't about the Greys.
CNN's Jim Acosta is writing a book on the current administration.
The second season of She-Ra: Princess of Power is coming to Netflix April 26.
USA picks up Briarpatch anthology series starring Rosario Dawson.
Cover Reveals
Here's the cover reveal of the anthology Color Outside the Lines, edited by Sangu Mandanna. (Soho Teen, November)
Here's the first look at The Grace Year by Kim Liggett (Wednesday Books, September 17)
Tor Books revealed the cover of Longer by Michael Blumlein. (Tor.com, May 28)
And here's the first look at The Undefeated by Una McCormack, a feminist space opera. (Tor.com, May 14)
GQ has the first look at fashion designer Dapper Dan's memoir. (Random House, July 9)
And I Read YA revealed *eight* upcoming covers of books being released in the fall.
Book Riot Recommends 
At Book Riot, I work on the New Books! email, the All the Books! podcast about new releases, and the Book Riot Insiders New Release Index. I am very fortunate to get to read a lot of upcoming titles, and learn about a lot of upcoming titles, and I'm delighted to share a couple with you each week so you can add them to your TBR! (It will now be books I loved on Mondays and books I'm excited to read on Thursdays. YAY, BOOKS!)
Loved, loved, loved: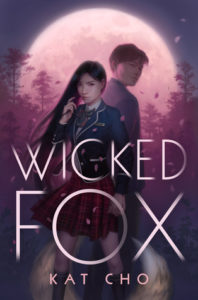 Wicked Fox by Kat Cho (G.P. Putnam's Sons Books for Young Readers, June 25)
I was super excited to read this book based on the description, and it was completely warranted enthusiasm, because WOW. This is a fabulous YA novel set in modern-day Seoul, about a young woman named for Gu Miyoung. Miyoung is a Gumiho, a nine-tailed fox, who must eat the souls of men to survive. I mean, do I even need to say more?? Okay, I will: Miyoung must choose between her immortal life or staying with the boy she loves. Who, I might add, she met when she saved him from a murderous goblin. I mean COME ON. Nine-tailed foxes, murderous goblins…this book is A+++ fun.
What I'm reading this week.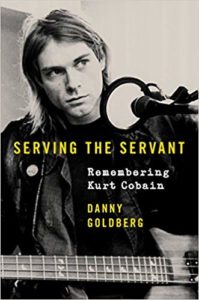 Serving the Servant: Remembering Kurt Cobain by Danny Goldberg
Patsy: A Novel by Nicole Dennis-Benn
Vigilance by Robert Jackson Bennett
Book joke of the week:
Why are first books afraid of their sequels? Because they always come after them.
Weekly kitten picture: Kitten tarts.
Trivia answer: Alice Liddell.
You made it to the bottom! Thanks for reading! – xo, L