Not only is it Monday, but it's Dr. Martin Luther King, Jr. Civil Rights Day (at least that's the complete name in Arizona. What's it for you, if you live in the States?). I'm off for the day, but I hope those of you who have to work (especially in retail) are still having a good day!
Let's have a look at what's been going on.
---
Sponsored by our Unusual Suspects giveaway of $100 to the bookstore of your choice!
We're giving away $100 to the bookstore of your choice! Enter to win by signing up for Unusual Suspects, our mystery/thriller newsletter about new releases, book recommendations, book deals, and more. Enter here.
---
News and Useful Links
Last week, I mentioned that Harlequin was diving deeper into the movie business. There's some more adaptation news (preliminary, unfortunately):
Also! You can get the Deadly Sexy movie on DVD!
Do you want to have print copies of every book in Alyssa Cole's Reluctant Royals series in print? (Me, too!) Well you're in luck, because Once Ghosted, Twice Shy is coming out in print as of February 19!
I don't know why we keep having the same conversation, but really. Romance doesn't need to be "shaken up" by taking away the HEA. There are already things that need to happen, and they involve spreading the love, not taking it away.
Farah Rochon's got a new series coming out (in 2020, sadly) and it looks adorable!
Here's more about Sherrilyn Kenyon's current troubles. As Courtney Milan said when she shared it, read with care, and content warnings galore.
Do you like meet cutes? (Is that even a question?) Ready for a TBR explosion? Check out this thread!
Deals!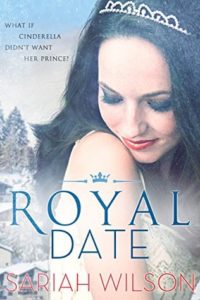 If you're interested in starting a new royal romance series, Royal Date by Sariah Wilson is 1.99 right now. I can't pass up a good royal story, and this one features a meet cute involving downhill skiing and a hero who looks like "Superman's hotter Italian cousin." There's also a "no kissing" deal involved, and we all know what happens when those come up.
Last week I talked about historical series you could dive into. But they had nothing on total page count on Elizabeth Hoyt's Maiden Lane series. This series is set in the early eighteenth-century, so it's got a different vibe than our beloved Regencies. And from what I've heard, they're basically all good (I, shamefully, haven't made it through the full set of twelve main books and several inbetweeners). Want to see what all the fuss is about? Check out Wicked Intentions, which is 1.99!
Recs
Like I said before, it's MLK day here in the US, and it also just feels like the right time to talk about activism in romance. I love reading about people who want to do what's right, and doing it while falling in love is just awesome. Here are some of the ones I've loved and a couple I can't wait to read.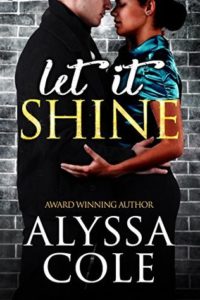 Let it Shine
Alyssa Cole
If you haven't gotten to this book yet, I absolutely recommend reading it wildly soon. Our lovers, Sofie and Ivan, were friends as kids, and are reunited when Sofie is in need of a bit of saving. It's an adorable story about finding love and finding your voice—with some learning about the Freedom Riders, too! (PS: if you liked this one, you can also check out Let Us Dream, which is another of Alyssa's novellas. That one takes place during the Suffragette era!)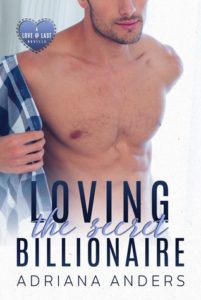 Loving the Secret Billionaire
Adriana Anders
Originally published as "Grassroots" in Rogue Desire, this is an extended version that digs deeper into the story of Veronica Cruz, a canvasser, and the secretive guy whose door she knocks on. She makes an impression on him, and he wants to promise her more than his vote. Luckily, he has the resources to do something about what they both want.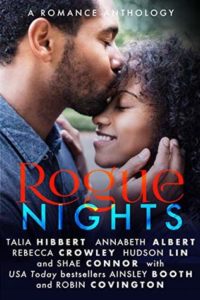 Rogue Nights
Lots of People
If you haven't checked out Rogue Desire and the subsequent five volumes, all featuring shorts and novellas about protagonists involved in political activism of some kind, you're totally missing out. Rogue Nights, the most recent, includes stories by Talia Hibbert, Robin Covington, and Annabeth Albert, among many others. Featured resisters in this volume include journalists, volunteer escorts, legislators, and more!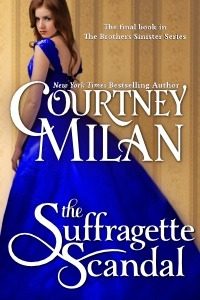 I'll throw this in as an honorable mention, because I just talked about this series last week, but The Duchess War by Courtney Milan features a duke interested in the rights of factory workers and one of the other Brothers Sinister novels is literally called The Suffragette Scandal. So you'll have fun with those.
Also: while there is more sex than sedition happening in this novel (and more feelings than literally anything else), A Seditious Affair by KJ Charles also deserves a mention.
I need to stop now before I throw in another five or six.
Who are your favorite romance activists?
Have a great first half of the week! As usual, catch me on Twitter @jessisreading or Instagram @jess_is_reading, or send me an email at jessica@riotnewmedia.com if you've got feedback or just want to say hi!