Hi Kid Lit friends!
It's new release day again, and we've got a lot of picture books featuring adorable animals plus some books with themes of social justice. I've marked the ones that I've read and loved with a 
! And now I just need an extra twenty hours in the day to read all the other books in my book stack…
As always, all book descriptions come from Goodreads.
---
Sponsored by our Unusual Suspects giveaway of $100 to the bookstore of your choice!
We're giving away $100 to the bookstore of your choice! Enter to win by signing up for Unusual Suspects, our mystery/thriller newsletter about new releases, book recommendations, book deals, and more. Enter here.
---
Picture Book New Releases
Bear Needs Help by Sarah S. Brannen
A lumbering little polar bear has one shoe untied, and he needs some help! Sadly for him, though, the other animals are all too scared of him: the lemmings, rabbits, and seals all run away as he approaches them for assistance. What's Bear going to do? Luckily, two plucky birds are more than happy to help out and offer advice — though probably not quite in the way that readers anticipate.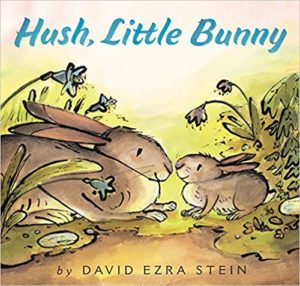 Hush, Little Bunny by David Ezra Stein
"Hush Little Baby" is a lullaby that parents have sung to their children for generations. Now Caldecott Honor winner David Ezra Stein has reimagined the classic featuring an irresistible papa bunny and his little one.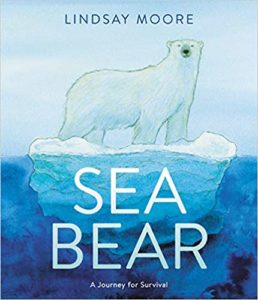 Sea Bear: A Journey for Survival by Lindsay Moore
A solitary polar bear travels across the sea ice in pursuit of food. As the ice melts and food becomes scarce, she is forced to swim for days. Finally, storm-tossed and exhausted, she finds shelter on land, where she gives birth to cubs and waits for the sea to freeze again. Informed by the author's background in marine science, Sea Bear is a vivid and moving page-turner with a vital message about our changing planet.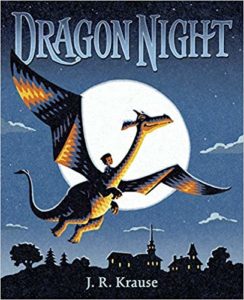 Dragon Night by J.R. Krause
Georgie is afraid of the night. It's too dark with the lights off. Too quiet with everyone asleep. And being alone makes everything worse. The dragon is afraid of the knight. After all, the knight carries a heavy sword, and he always wants to fight. The dragon knows just what to do to help Georgie overcome his fear, and the two set off on a unforgettable magical adventure. But when the morning comes, the dragon is still afraid of the knight. How can Georgie help his friend? With kindness and empathy–and a little creativity–maybe Georgie can work some magic of his own.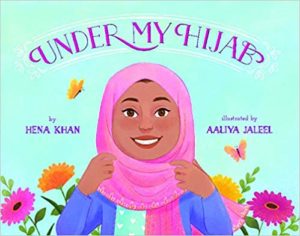 Under My Hijab by Hena Khan, illustrated by Aaliya Jaleel
Grandma wears it clasped under her chin. Aunty pins hers up with a beautiful brooch. Jenna puts it under a sun hat when she hikes. Zara styles hers to match her outfit. As a young girl observes six very different women in her life who each wear the hijab in a unique way, she also dreams of the rich possibilities of her own future, and how she will express her own personality through her hijab. Written in sprightly rhyme and illustrated by a talented newcomer, Under My Hijab honors the diverse lives of contemporary Muslim women and girls, their love for each other, and their pride in their culture and faith.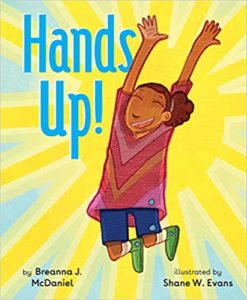 Hands Up! by Breanna J. McDaniel, illustrated by Shane W. Evans
A young black girl lifts her baby hands up to greet the sun, reaches her hands up for a book on a high shelf, and raises her hands up in praise at a church service. She stretches her hands up high like a plane's wings and whizzes down a hill so fast on her bike with her hands way up. As she grows, she lives through everyday moments of joy, love, and sadness. And when she gets a little older, she joins together with her family and her community in a protest march, where they lift their hands up together in resistance and strength.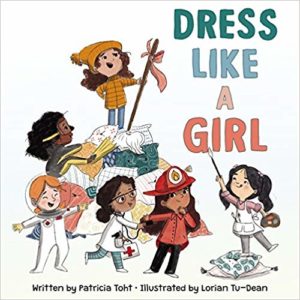 Dress Like a Girl by Patricia Toht, illustrated by Lorian Tu-Dean
A cast of slumber party participants considers the most time-honored traditions for how to dress. If a lady should wear white in summertime, then how about donning a spacesuit? If team colors are apropos at sporting events, why not wear helmets and play ball? Uplifting and resonant, and with a variety of interests ranging from sports to science to politics, this book is sure to inspire any young girl, instilling the idea that the best way to dress like a girl is the way that makes you feel most like YOU!
Chapter Book New Release
Arnold and Louise: The Great Louweezie by Erica S. Perl
Arnold is a large black bear. His best friend, Louise, is a small chipmunk. But one day, Louise insists she is NOT Louise–she's the Great Louweezie, and she can predict the future! But when the Great Louweezie's demands begin to test Arnold's patience, the game feels much less fun. What will happen if friendship isn't in their future?
Middle Grade New Releases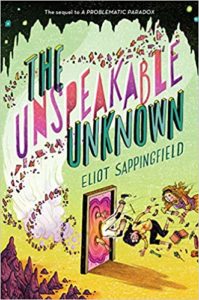 The Unspeakable Unknown by Eliot Sappingfield
Nikola Kross has battled aliens and won. But her father, who was kidnapped by evil extraterrestrials, is still missing, and now it's up to Nikola and her friends to find and rescue him before it's too late. He could be anywhere in the known universe, and they have little to go on except a desperate secret communication–"Kindly rescue me at your earliest convenience"–and an unhelpful clue that he's in a secure facility somewhere deep underground. But the extraterrestrials are still determined to capture Nikola. And if she gets abducted, she won't have to wonder where her father is . . . because she'll already be there.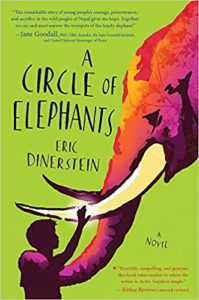 A Circle of Elephants: A Companion Novel by Eric Dinerstein
Thirteen-year-old Nandu lives in the newly established Royal Elephant Breeding Center on the edge of the jungle. Here, the King's elephants are to be raised under the protective watch of the stable. Nandu-along with his adoptive father Subba-sahib, his mentors, friends, and the rest of the elephant drivers-is tested by man and nature as earthquakes, drought, wild herds, and rumors of poachers threaten the Center.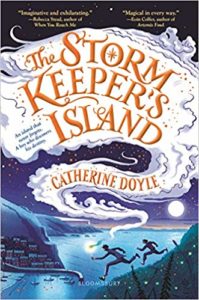 The Storm Keeper's Island by Catherine Doyle
Fionn Boyle comes from a long line of brave seafarers, people with the ocean behind their eyes. But he can't help but fear the open sea. For years, Fionn's mother has told him stories of Arranmore Island, a strange place that seems to haunt her. Fionn has always wondered about this mysterious island, and from the day he arrives he starts noticing things that can't be explained. He can sense the island all around him, and it feels like the island is watching him, too.
Nonfiction New Releases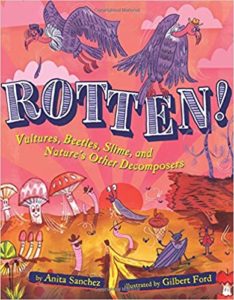 Rotten! Vultures, Beetles, Slime, and Nature's Other Decomposers by Anita Sanchez, ilustrated by Gilbert Ford
Decomposition may seem like the last stop on the food chain, but it's just the beginning. When dead plants and animals decay, they give life to a host of other creatures, and each one helps ecosystems thrive. Decomposition happens in the forest, the ocean—even in your stomach and between your teeth! From vultures and sharks to bacteria, maggots, mushrooms, and more, discover the dirty rotten truth about one of nature's most fascinating processes.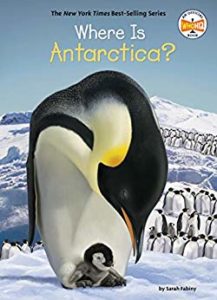 Where Is Antarctica? by Sarah Fabiny
Antarctica, the earth's southernmost continent, was virtually untouched by humans until the nineteenth century. Many famous explorers journeyed (and often died) there in the hope of discovering a land that always seemed out of reach. This book introduces readers to this desert–yes, desert!–continent that holds about 90 percent of the world's ice; showcases some of the 200 species that call Antarctica home, including the emperor penguin; and discusses environmental dangers to the continent, underscoring how what happens to Antarctica affects the entire world.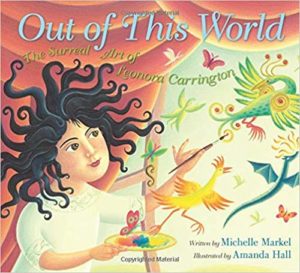 Out of This World: The Surreal Art of Leonora Carrington by Michelle Markel, illustrated by Amanda Hall
Ever since she was a little girl, Leonora Carrington loved to draw on walls, in books, on paper—and she loved the fantastic tales her grandmother told that took her to worlds that shimmered beyond this one, where legends became real. Leonora's parents wanted her to become a proper English lady, but there was only one thing she wanted, even if it was unsuitable: to be an artist. In London, she discovered a group of artists called surrealists, who were stunning the world with their mysterious creations. This was the kind of art she had to make. This was the kind of person she had to be.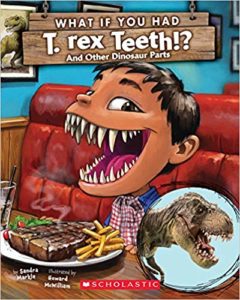 What If You Had T. Rex Teeth by Sandra Markle, illustrated by Howard McWilliam
What if you woke up one morning and you had sprouted a dinosaur body part overnight? What If You Had T. rex Teeth? — the next imaginative book in the What If You Had series — explores what would happen if you looked in the mirror and saw that you had become part dino! From a Velociraptor's sharp sickle-tipped toes to a T. rex's giant curved teeth, and from the body armor of an Ankylosaurus to the long neck of a Brachiosaurus — discover what it would be like if you had one of these wild dinosaur parts! Readers will also learn what makes a dinosaur a dinosaur and why they aren't still around today.
Backlist Book Recommendations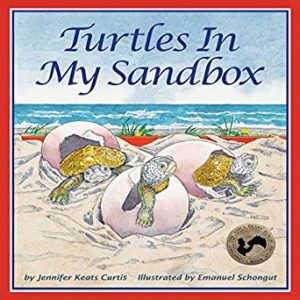 Picture Book Recommendation: Turtles in my Sandbox by Jennifer Keats Curtis, illustrated by Emanuel Shongut

Imagine finding turtle eggs in your sandbox! When a mother diamondback terrapin lays eggs in a young girl's sandbox, the girl becomes a "turtle-sitter" to help the babies safely hatch. She raises the teeny hatchlings until they become big enough to fend for themselves in the wild. Then, with the help of experts, she releases them. Along the way, she learns about these unique animals and that she has made an important contribution to their survival.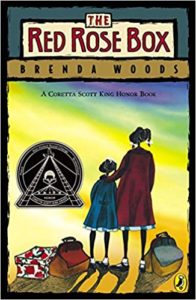 Middle Grade Book Recommendation: The Red Rose Box by Brenda Woods
On her tenth birthday, Leah receives a surprise gift from glamorous Aunt Olivia, Mama's only sister, who lives in Los Angeles.  It is a red rose box.  Not many people in 1958 Louisiana have seen such a beautiful traveling case, covered with red roses, filled with jewelry, silk bedclothes, expensive soaps…and train tickets to California.  Soon after, Leah and her sister, Ruth, find themselves in Hollywood, far away from cotton fields and Jim Crow laws.  To Leah, California feels like freedom.  But when disaster strikes back home, Leah and Ruth have to stay with Aunt Olivia permanently.  Will freedom ever feel like home?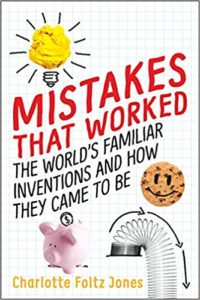 Nonfiction Book Recommendation: Mistakes That Worked: The World's Familiar Inventions and How They Came to Be by Charlotte Foltz Jones, illustrated by John O'Brien
Do you know how many things in your daily life were invented by accident? Sandwiches came about when an English earl was too busy gambling to eat his meal and needed to keep one hand free. Potato chips were first cooked by a chef who was furious when a customer complained that his fried potatoes weren't thin enough. Coca-Cola, Silly Putty, and X rays have fascinating stories behind them too! Their unusual tales, and many more, along with hilarious cartoons and weird, amazing facts, make up this fun-filled book about everyday items that had surprisingly haphazard beginnings.
I would love to know what you are reading this week! Find me on Twitter at @KarinaYanGlaser, on Instagram at @KarinaIsReadingAndWriting, or email me at karina@bookriot.com.
Until next time!
Karina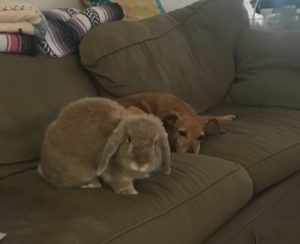 Izzy and Ginger Pye love their couch time!
*If this e-mail was forwarded to you, follow this link to subscribe to "The Kids Are All Right" newsletter and other fabulous Book Riot newsletters for your own customized e-mail delivery. Thank you!*